Top Tips on Improving your Acoustics
Is your indoor space uncomfortable to be in because of noise?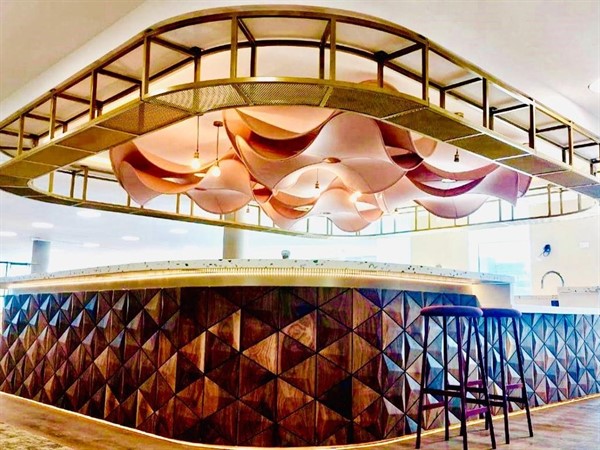 The acoustics of an indoor space play a crucial role in how easily and comfortably you can hear, and whether you actually want to spend time in that space.
Acoustics means the qualities that determine how a room or other enclosed space reflects sound waves. When we talk about 'good acoustics' we mean that the space is reflecting sound waves in a way that allows distinct hearing. On the other hand 'poor acoustics' means that sound waves are bouncing around in a way that distorts what can be heard.
Problematic acoustics often arise because of the demand these days for clean lines and low maintenance spaces. Removing the curtains, drapes or pictures may give a more minimalistic and 'cleaner' look, but these hard-surface spaces are not acoustically absorbent. Sound therefore reflects and reverberates around internally, increasing perceptible sound levels and decreasing the acoustic comfort of the space. Basically, making it quite an uncomfortable space to spend any time in - which is not ideal if you want your customers to stay and spend their money, your pupils to be happy or your workers to be productive.
Some of the worst offending places for poor acoustics can be schools, retail centres, airports, restaurants, open plan offices, atriums and receptions, hospitals, libraries, museums, warehouses – the list is endless.
The key to reducing noise reverberation in these locations is to increase the amount of absorbent material present in the space.
Introducing fabric can dramatically help to improve any acoustically-poor interior spaces. Structures, sails and canopies can be made from special acoustically absorbent fabrics or materials which help to absorb sounds and make the space more pleasant to be in.
An acoustic structure is lightweight and modern in appearance and can be retro-fitted. As well as the acoustic benefits they can offer (absorbing between 0.20 to 0.85* depending on fabric types and depth of angles), they are also aesthetically interesting and can create a unique form in your setting and be designed to suit your individual space or branding.
Acoustic structures can include (see some examples above and below):
Canopies
Screens
Sails
Ceilings
Fins
Walls
If you have an interior space you would like us to improve, contact us with as much information as possible (ideally drawings and/or photos) and we will be happy to chat through the options with you.
* across frequency range 250 Hz - 5000 Hz
By Abi Smith, 8/17/2023