We understand that as a Facilities Manager you are looking for straightforward solutions for the building or space that you deal with.
We have worked with many facilities companies and large professional environments in the past to create entrance canopies and walkway structures externally, and to provide reception sun shading, atrium features and acoustic sails to help reduce sun glare and noise reverberation internally.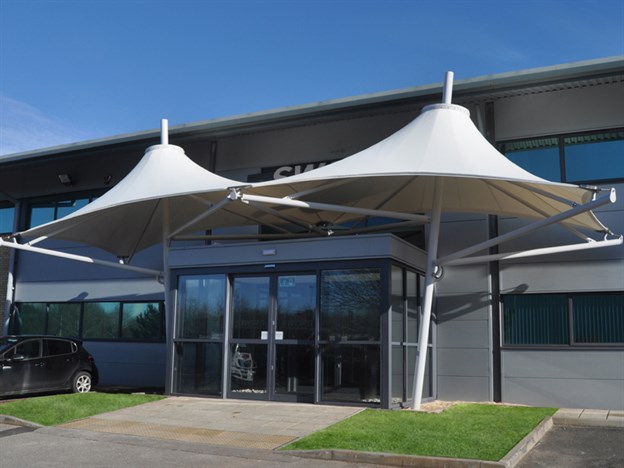 Entrance canopies – highlight and shelter your entrance
Walkway structures – link your buildings with walkways
Acoustic features – improve acoustics and provide an attractive feature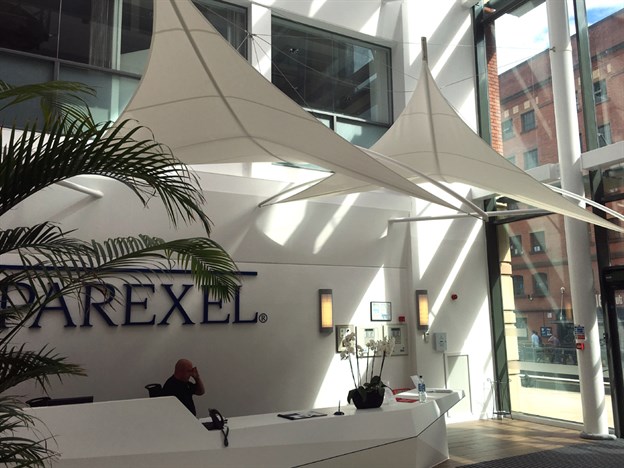 Reception shading – provide shading with sun-path 3D modelling and fabric technology
Whatever design challenge you may have, we can create a solution. Our pre-designed products are easy to specify, quick to install and offer the highest quality at an affordable price.
We also offer a full bespoke service. Check out our bespoke portfolios for exterior structures, interior canopies and acoustic solutions. Or contact us to discuss your specific project requirements.