Acoustic Fabric Ceiling Sails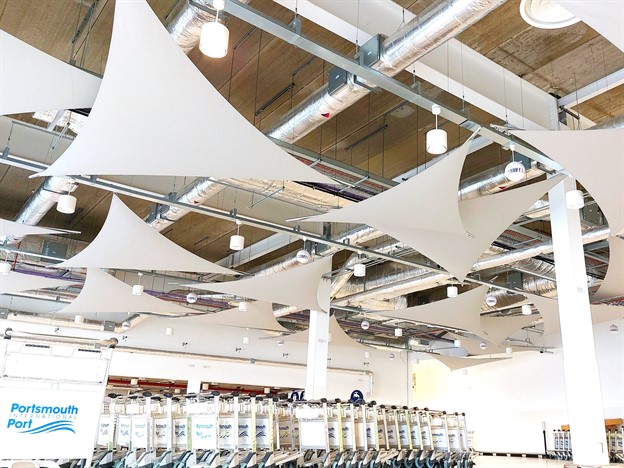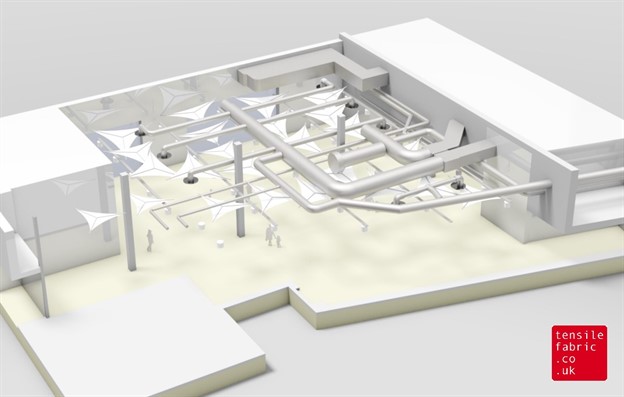 Project:

Portsmouth International Port, Acoustic Sails

Description:

Acoustic Fabric Ceiling Sails

Client:

D5 Architects

Location:

Portsmouth

Fabric:

Acoustis 50

Frame:

Aluminium

Fixings:

Stainless Steel Rigging Screws

Ref:

2532
For the cruise terminal building in Portsmouth, there was a requirement to soften the very industrial ceiling space in this annexe area, as well as improve the noise reverberation when passengers were dropping off and picking up their luggage.
We designed a series of 24 no. triangle forms in three different sizes which are hung throughout the space. The Reef Sails form part of our interior product range and are manufactured using an Acoustis 50 fabric, which is not only acoustically absorbent, but also has a high fire standard rating and cleans well.
The integral frame of the Reef allows the structure to be hung like a kite from drop cables, and positioned in any plane. We modelled up the space first, to ensure a perfect design and fit for the 24 sails.
Looking for unique event signage structures? See our bespoke exhibition portfolio…
See example uses of tensioned fabric for improved acoustics in our portfolio of bespoke acoustic structures…
Need something a bit out of the ordinary? Interior, exterior and exhibition projects that go beyond the norm…