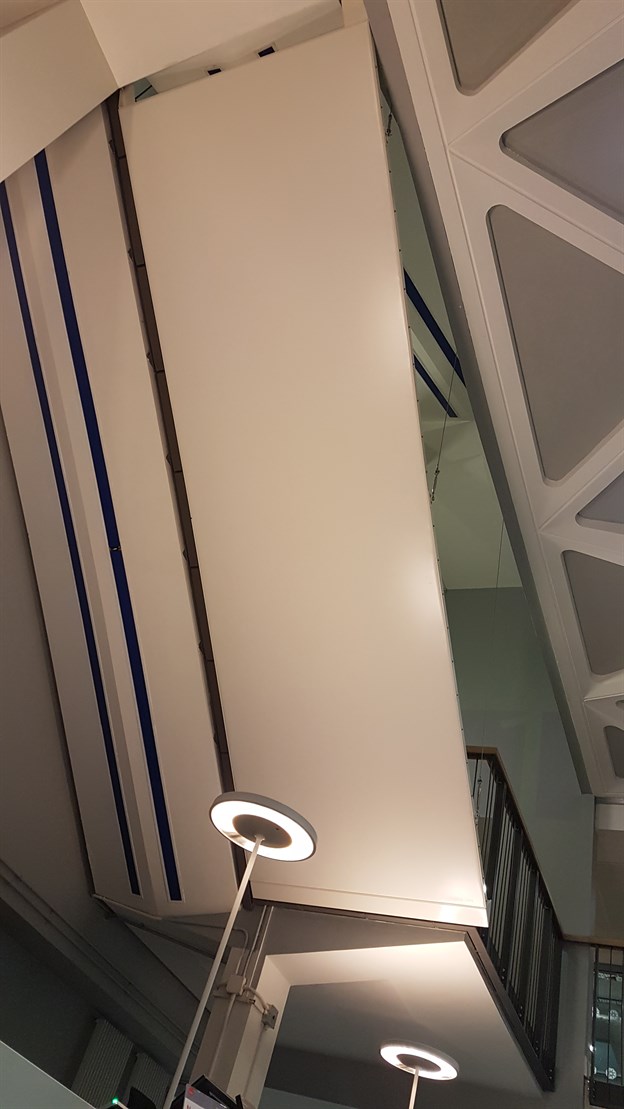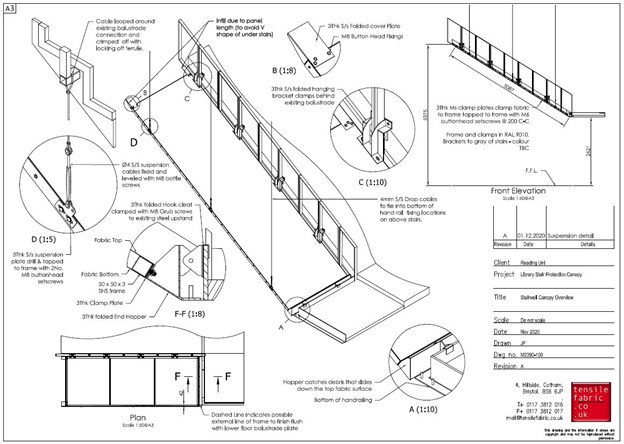 Project:

Reading University Stair Protection

Description:

Reception Protection

Client:

Reading University

Location:

Reading University

Fabric:

PVC Coated Polyester

Frame:

Mild Steel

Fixings:

Stainless Steel

Ref:

2390
Do you have reception staff that are worried about things falling on them from the open stair case above their working area?
As part of completion works to the recently refurbished library entrance at Reading University, we installed this very functional canopy to provide protection for the staff working under these high traffic stairs.
Designed to be visually as simple as possible, we utilised the existing structure at all fixing locations to allow the frame to be bolted on - with little to no noise or dust - as the structure was installed while the library was operational.
A twin skin of fabric provided the protection, secured to a bespoke frame and connection system.
A gutter detail to the bottom edge allows the collected dust and debris to easily be vacuumed from the upper level.
Seen our NEW range of exhibition products? Easy to specify, use and reuse…
Need something a bit out of the ordinary? Interior, exterior and exhibition projects that go beyond the norm…
Looking for a stylish garden shade? View our custom-made canopies…