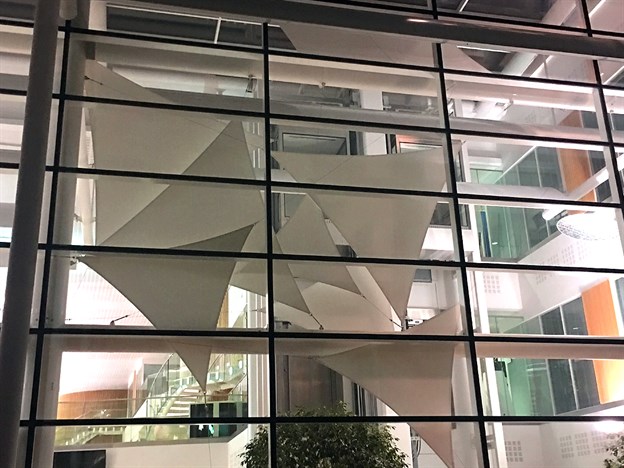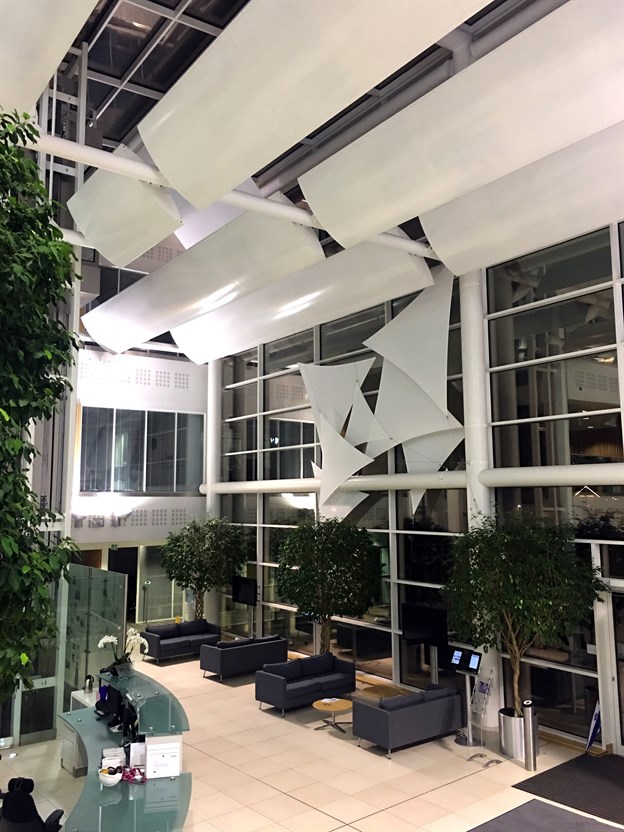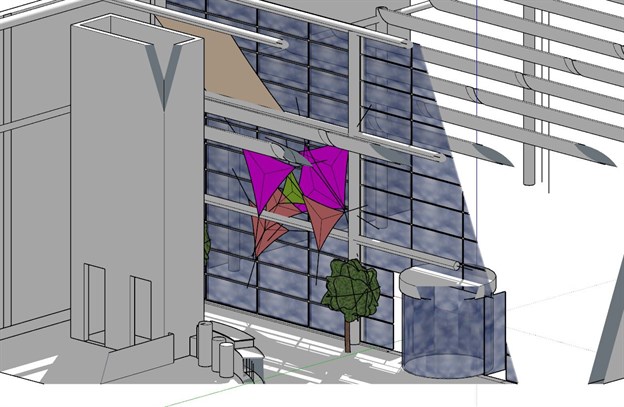 Project:

Atrium Shade Sails, Ordnance Survey

Description:

Reception Shading

Client:

Ordnance Survey

Location:

Southampton

Frame:

Powder Coated Mild Steel

Ref:

2239
Our client, Ordnance Survey, had a very exposed atrium/reception area at their Southampton HQ that was flooded with light, resulting in unpleasant sun glare and heat for reception staff and visitors in the reception.
They needed a prompt solution. We carried out a sun path analysis so that we could strategically size and place fabric sails in the exact location to solve the problem. Based on the sun path findings, we then designed 9 no. sails which are now installed and positioned to prevent sunlight and glare.
In terms of installation, we detailed up a strap clamp which clamps around the existing columns but are easily removed should the existing reception configuration change, without any damage to the uprights.
View our range of interior sunshade products.
Looking for a stylish garden shade? View our custom-made canopies…
See example uses of tensioned fabric for improved acoustics in our portfolio of bespoke acoustic structures…
Looking for unique event signage structures? See our bespoke exhibition portfolio…