Acoustic Fabric Ceiling Solution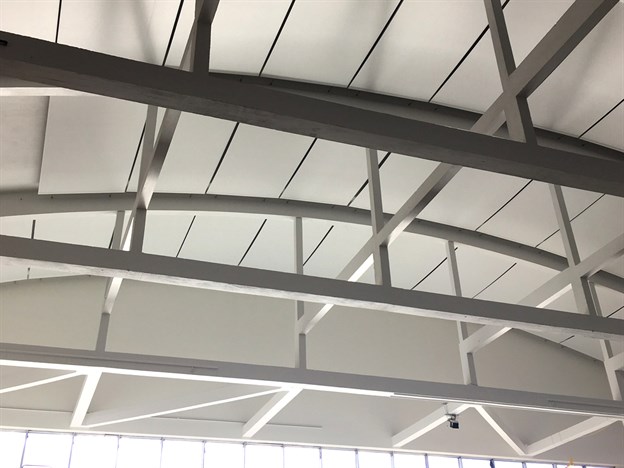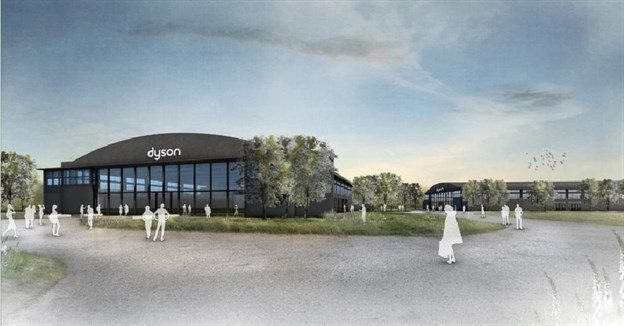 Project:

Improving Interior Acoustics, Dyson

Description:

Acoustic Fabric Ceiling Solution

Client:

Dyson

Location:

Hullavington

Fabric:

SVA 3%

Frame:

Mild Steel

Fixings:

Stainless Steel

Ref:

2225
We were delighted to work with Kier Construction on this large acoustic solution for Dyson at one of the new buildings at the Hullavington site.
This 100m long former aircraft hanger has been completely redesigned by Wilkinson Eyre to provide office and creative space for the Dyson engineers.
The existing curved roof has been refurbished, but needed to be inspected regularly. Added to this was the requirement that we did not directly fix to the underside of the roof.
So we designed a system that instead spanned from beam to beam, thus not disturbing the thin 100 year old concrete, and provided the space for the inspection.
The panels are made from an acoustically clear glass fabric, combined with an acoustic product fixed to the top fabric.
The size of the panels allowed us to follow the roof line to keep the curve, something that the architect was very keen to maintain.
Call us for other bespoke acoustic solutions.
External canopies made to measure… …and built to last. See our bespoke exteriors portfolio…
Does your space need acoustic dampening? Acoustically absorbent fabric structures can help…
Seen our range of pre-designed exhibition products? Easy to specify, use and reuse…