Developed with sun tracing software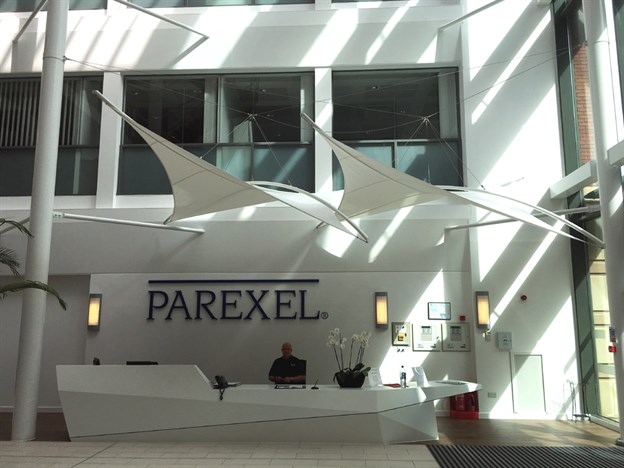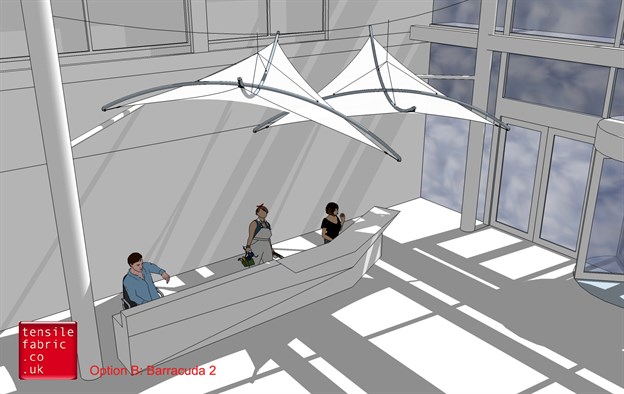 Project:

Reception Shading, Nottingham

Description:

Developed with sun tracing software

Client:

Belmar Services

Location:

Nottingham

Fabric:

SVA 1%

Frame:

Mild Steel

Fixings:

Stainless Steel

Ref:

2147
We were approached by Belmar Services who look after the facilities contract for Parexel in Nottingham. They needed us to help them solve a sun shading issue that the reception staff were experiencing with sun shining through the glass of this south-facing building.
After attending the site to meet the client and view and measure the space, we modelled the reception area in 3D and inserted it into a sun path model to determine the optimum shade location.
We offered a number of options to the client for the sail forms, and they went for the classic hypar shape. The sails are suspended from a spanning set of cables, and we created fixing locations where none were available.
The Barracuda canopy forms part of our interior product range and is also available in an acoustic fabric to improve noise reverberation. Click here to view the full range: www.tensilefabric.co.uk/fabric-structures/tensile-fabric-products/interior.aspx
Reduce interior sound reverberation with our tensile fabric acoustic products…
Need something a bit out of the ordinary? Interior, exterior and exhibition projects that go beyond the norm…
Subscribe to our newsletter today for product and project updates…