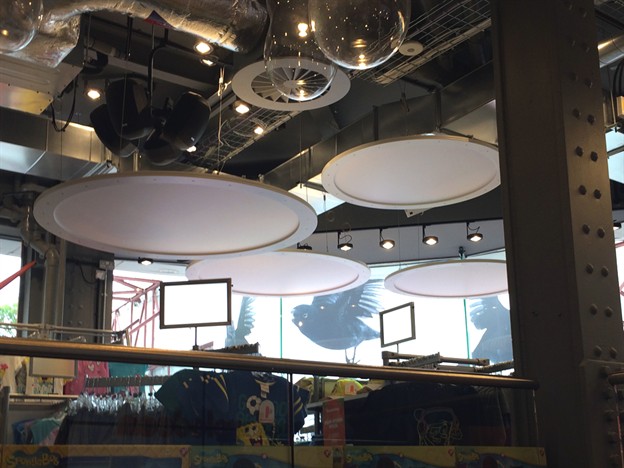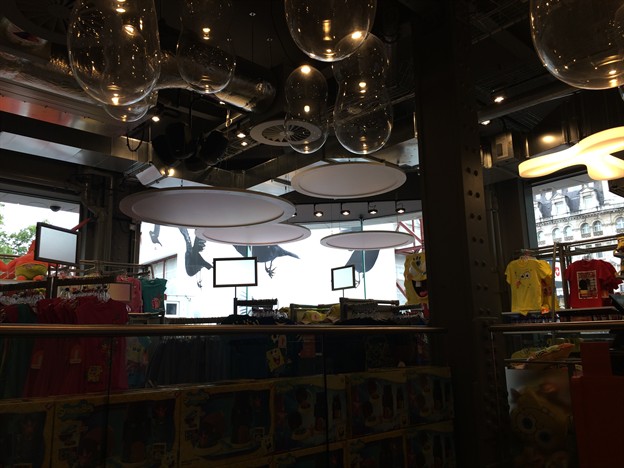 Project:

Karima Feature Discs

Description:

Feature Ceiling Panels

Location:

Leicester Square

Fabric:

PVC Coated Polyester

Frame:

Spray Painted MDF

Fixings:

Stainless Steel

Ref:

2081
We were asked by this client to provide four of our Karima hanging discs for a retail space in Leicester Square that had recently been refurbished. They wanted to soften the busy ceiling space which was full of linear, hard objects, and the karima (being a very versatile flat round panel) was the perfect solution. It provides a highly visible area for graphics or projection.
The client requested a white fabric with the option of projecting onto it afterwards. Two 1.2m diameter discs and two 1.5m diameter discs were supplied (hung from 2.5m stainless steel cables) which the client installed themselves.
The Karima forms part of our interior shapes range: www.tensilefabric.co.uk/fabric-structures/tensile-fabric-products/interior.aspx
Need something a bit out of the ordinary? Interior, exterior and exhibition projects that go beyond the norm…
Read about our acoustic products for great solutions to poor interior acoustics…
Looking for a stylish garden shade? View our custom-made canopies…