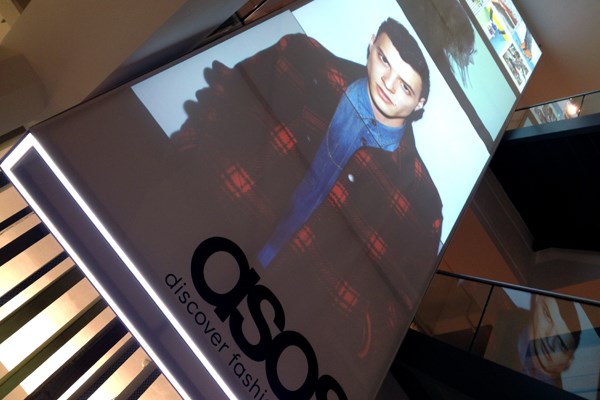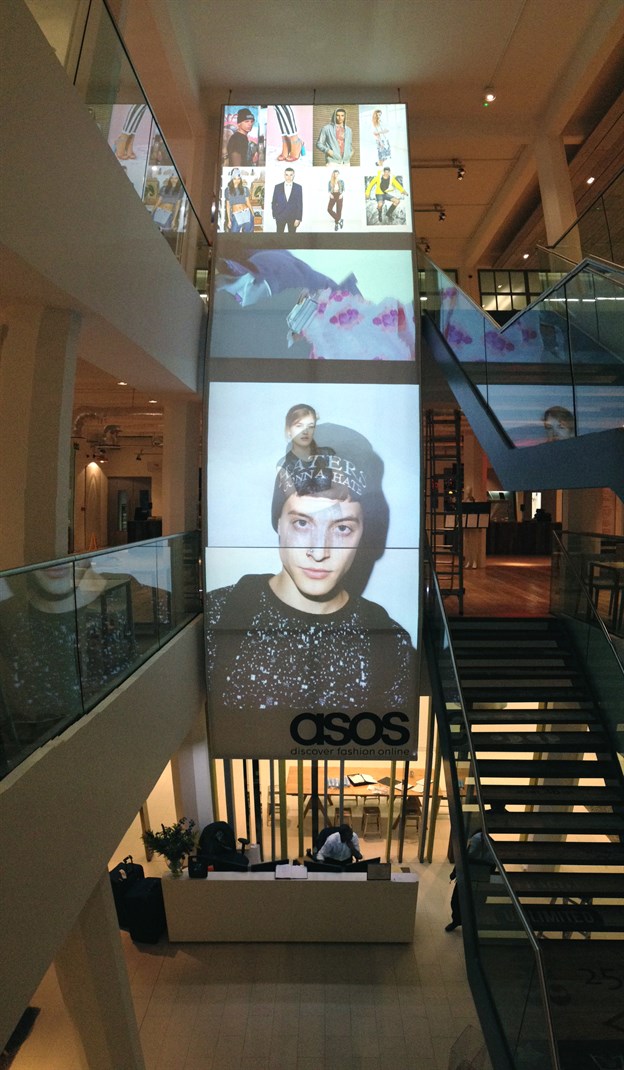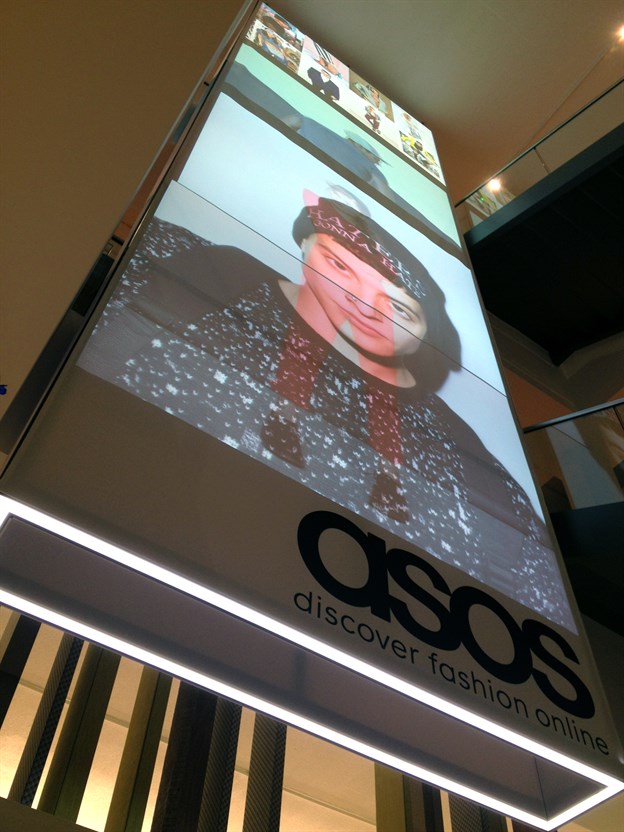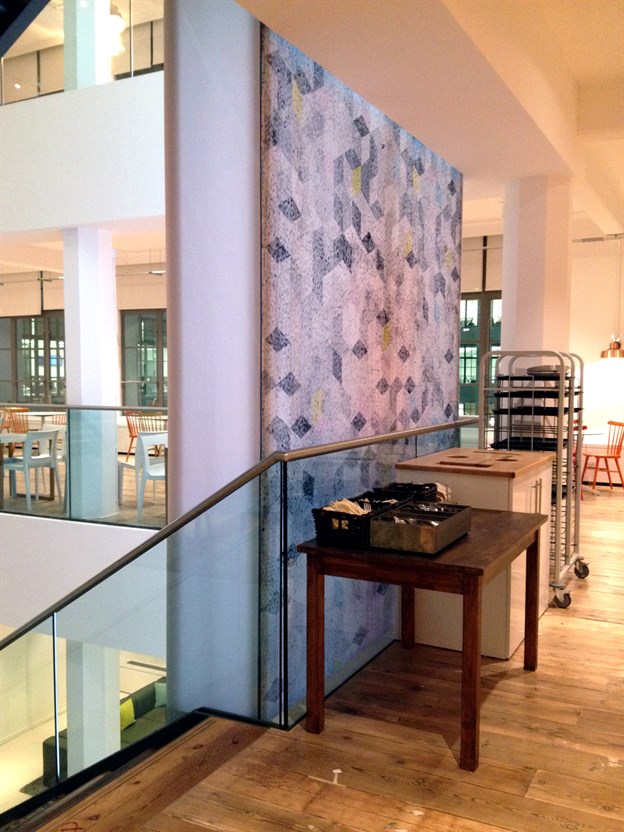 Project:

Projection Screen, ASOS

Description:

Reception Feature

Client:

ASOS

Location:

Camden, London

Fabric:

HTC Polyester

Frame:

Aluminium

Fixings:

Aluminium

Ref:

1914
TensileFabric installed this huge projection screen that sits above the reception of the impressive new HQ of ASOS in Camden, London.
The 10m tall x 2.7m wide screen is constructed from a bespoke aluminium frame and is covered in fabric to all 4 sides - with additional fabric lining the inner bottom faces (to avoid some site lines being exposed). The rear face, which faces into the building floors, has a dye sublimated print to it - this pattern reflecting details of elements within the area of the building.
A specifically designed channel was also incorporated into the bottom of the frame to accommodate the LED lighting and acrylic light diffuser - that forms the main light over the reception desk on the ground floor.
The images projected onto the screen come from 3 front projectors positioned opposite bulk head. These work in turn and together, to project full height and smaller images - that are continually changing.
This screen should require no maintenance in the future beyond vacuuming of any horizontal surfaces.
External canopies made to measure… …and built to last. See our bespoke exteriors portfolio…
Looking for unique event signage structures? See our bespoke exhibition portfolio…
Does your space need acoustic dampening? Acoustically absorbent fabric structures can help…