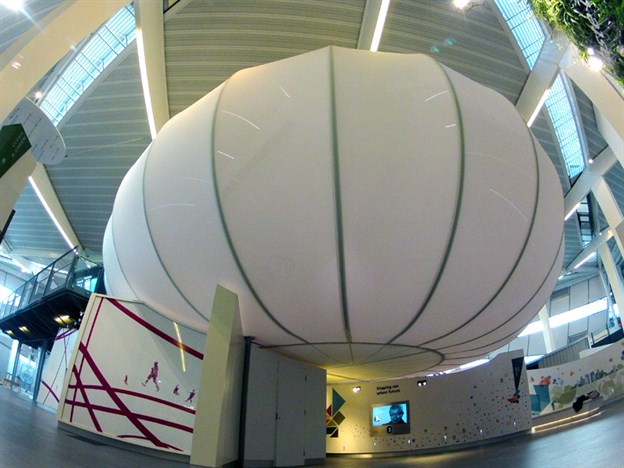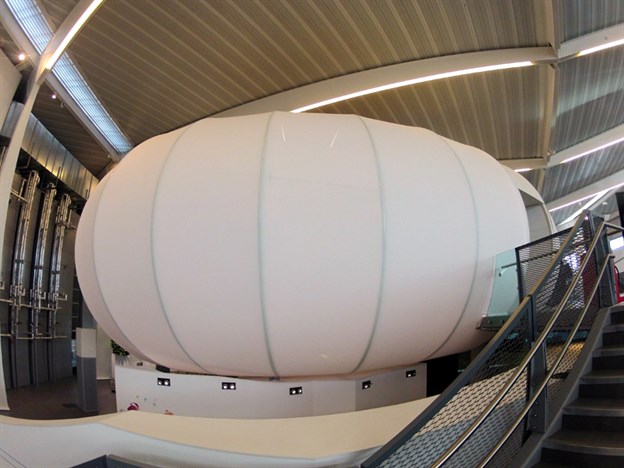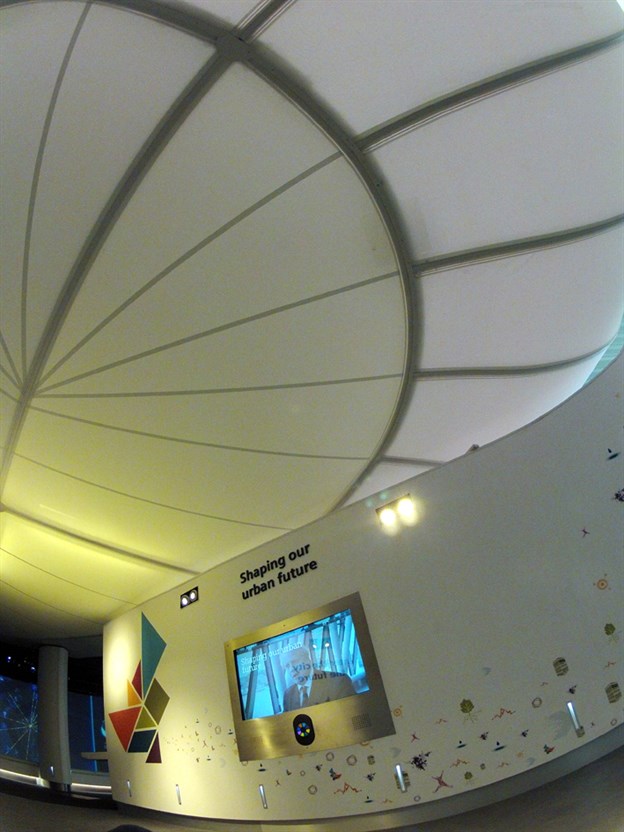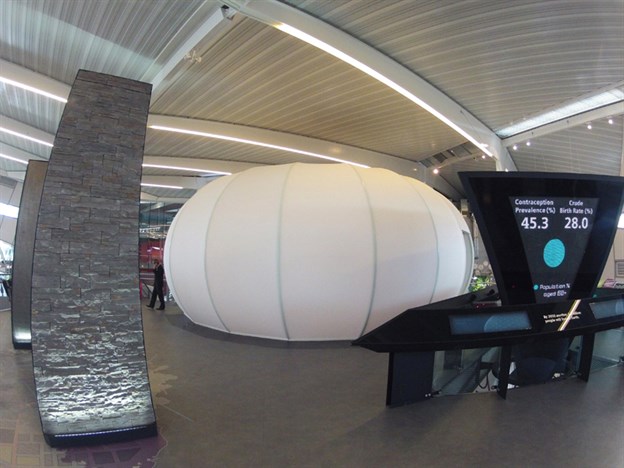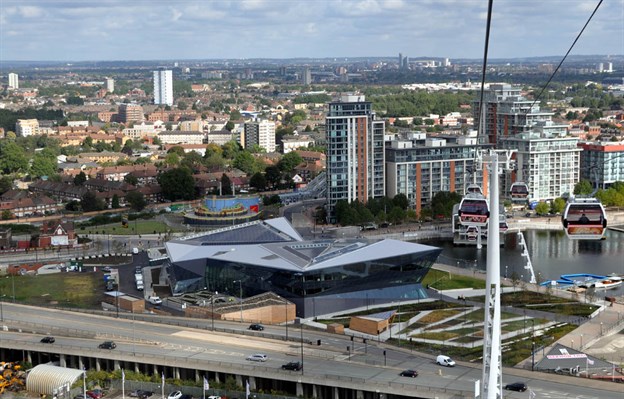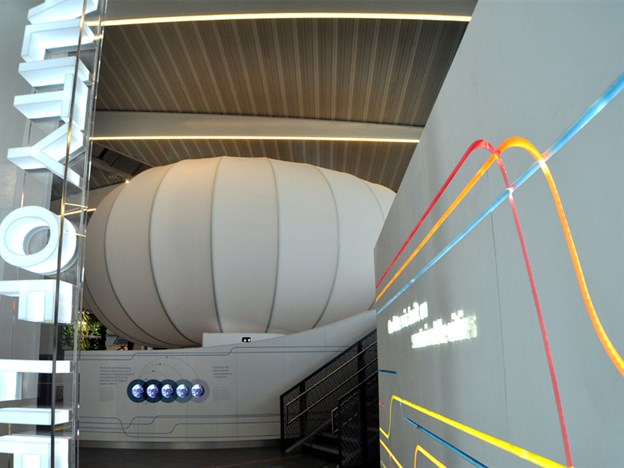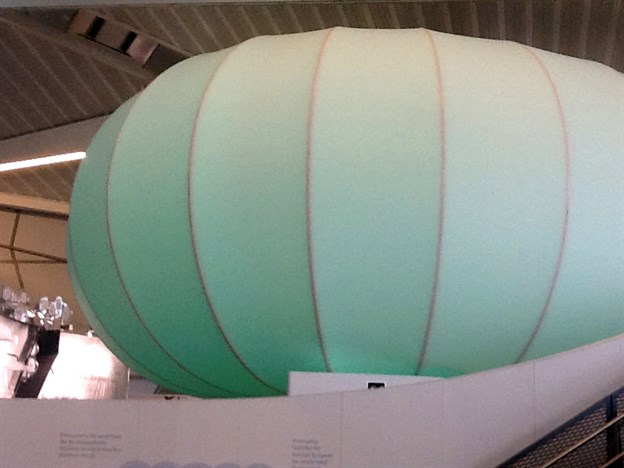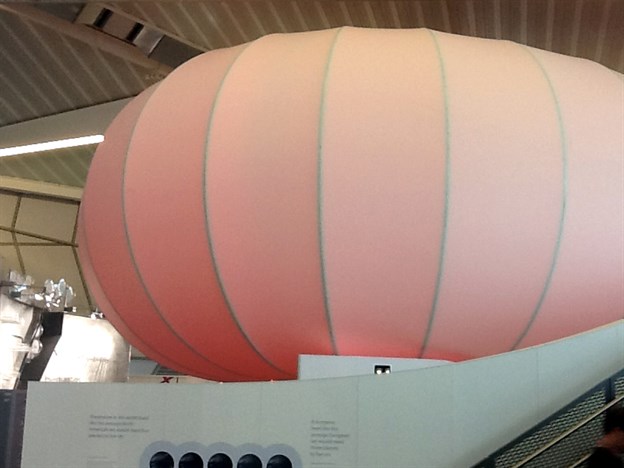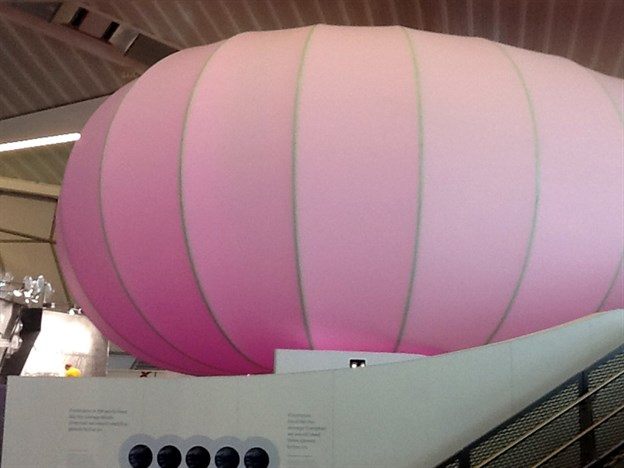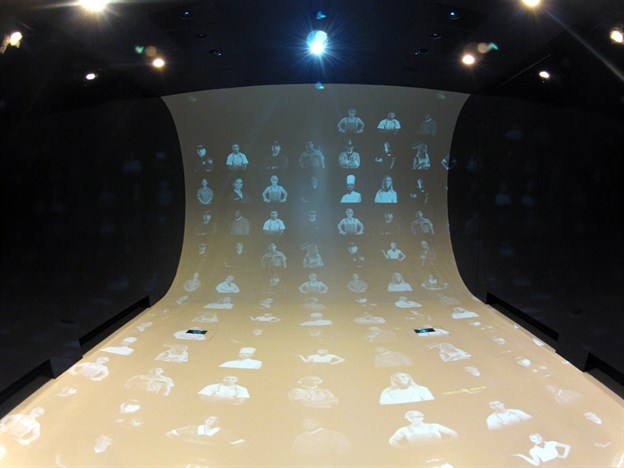 Project:

Enclosed Theatre, Urban Sustainability Centre

Description:

Exhibition Centrepiece

Client:

ISG, Pringle Brandon

Location:

Royal Victoria Docks, London

Applications:

Feature

Fabric:

Natte 4503

Frame:

Mild Steel

Fixings:

Aluminium Extrusion

Ref:

1829
TensileFabric completed a fantastic exhibition centrepiece at the Siemens' Urban Sustainability Centre (known as The Crystal), located at the Royal Victoria Docks in London.
The Crystal is the world's largest exhibition focused on urban sustainability and is London's newest landmark building – located between the new Emirates' Cable car and the Excel Centre, and represents a £30 million investment by Siemens.
The egg-shaped feature was commissioned by Pringle Brandon Architects to form a centrepiece to the large exhibition space, containing a mega-theatre type projection and sound area.
The position of the 'Egg' over two floors and located on the side of the mezzanine, meant some complicated junctions and connections were required. Extensive 3d modelling was therefore carried out to allow us to produce the support frame made up of 24 individual rips, a tensioning waist band and connection brackets where the form meets a solid surface.
Each panel is fixed in place via an aluminium extrusion but access can be gained into the structure via a simple but strong zip detail.
The final result looks clean and simple. The mega-theatre is the only organic soft shape in the whole of the Crystal which adds to the wow factor and makes for a stunning centrepiece.
The Crystal opened to the public on 29 September 2012. This video shows the Crystal being constructed and the 'Egg' within it.
Seen our NEW range of exhibition products? Easy to specify, use and reuse…
Looking for unique event signage structures? See our bespoke exhibition portfolio…
Need something a bit out of the ordinary? Interior, exterior and exhibition projects that go beyond the norm…