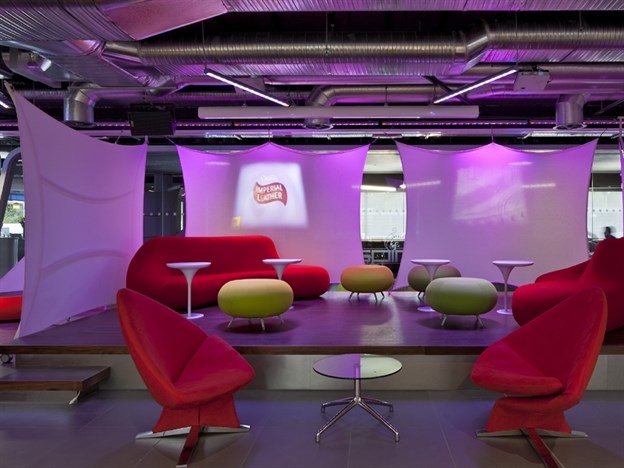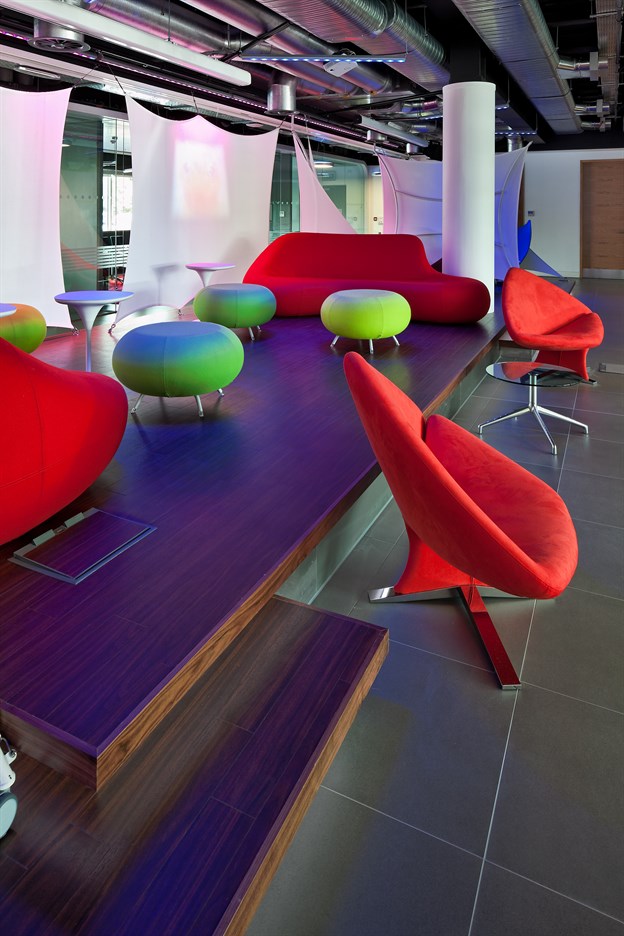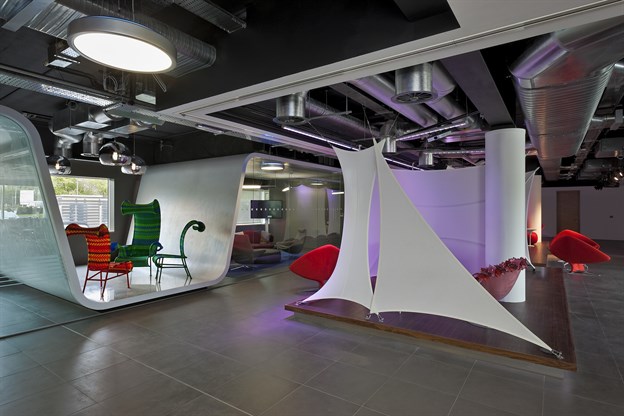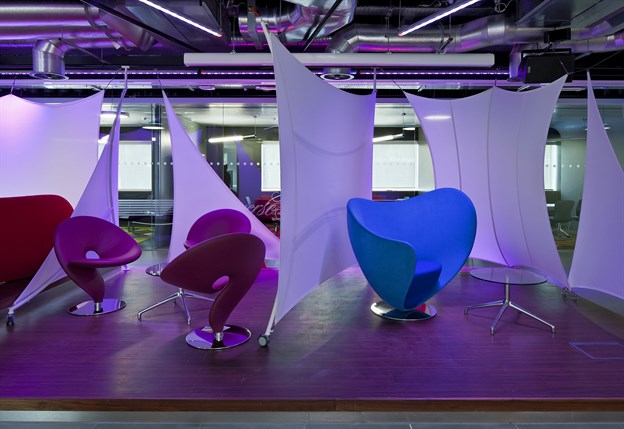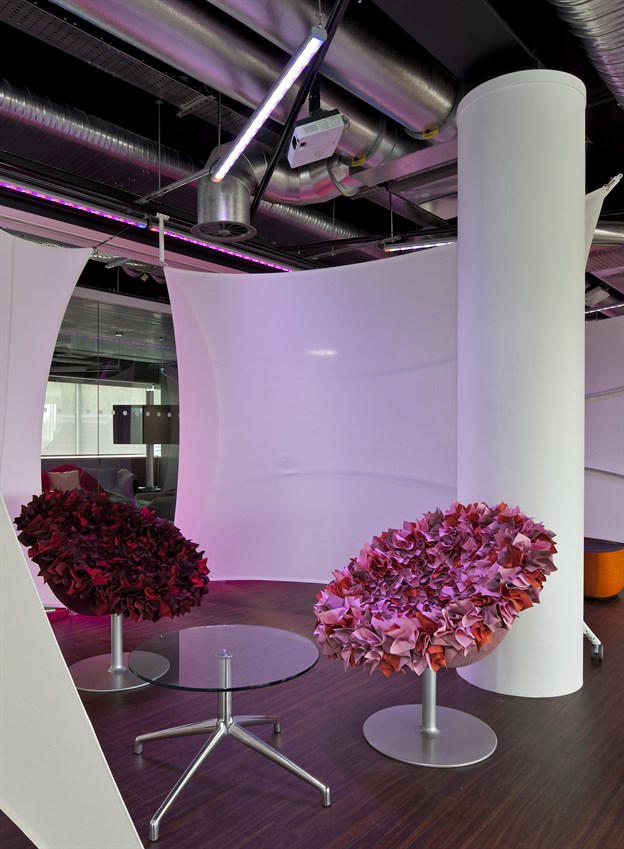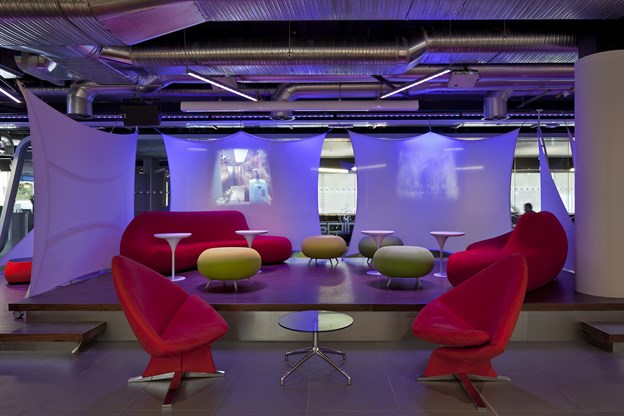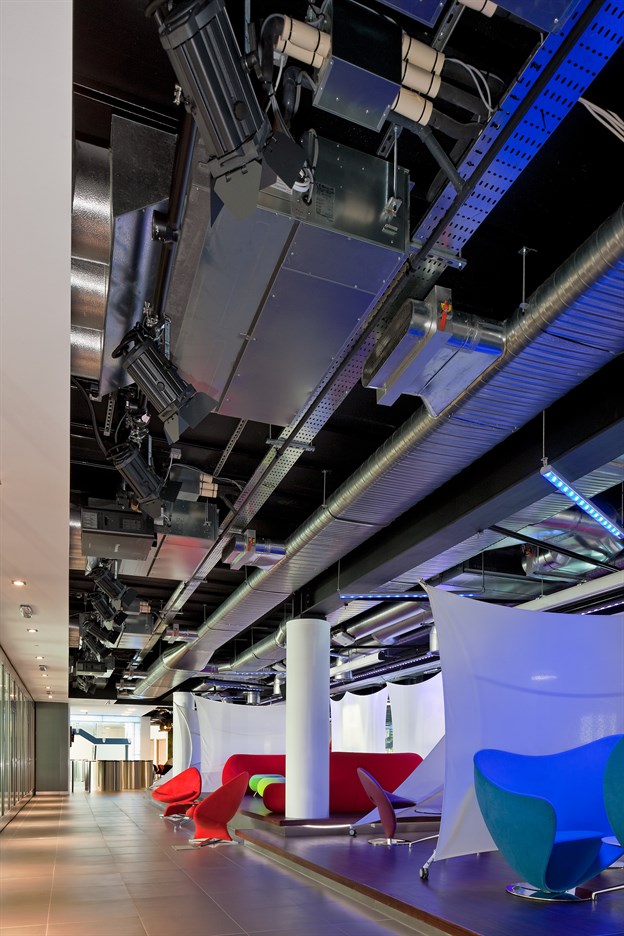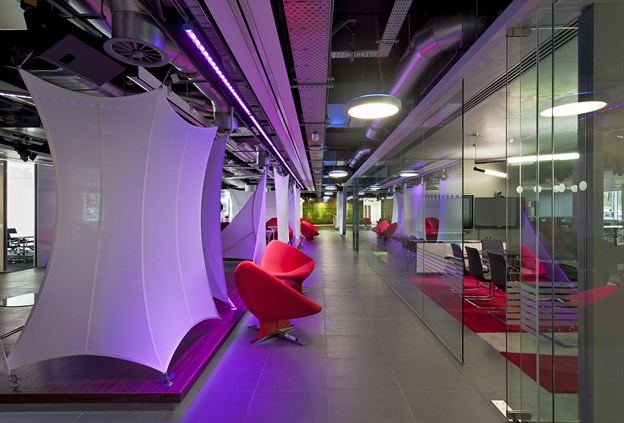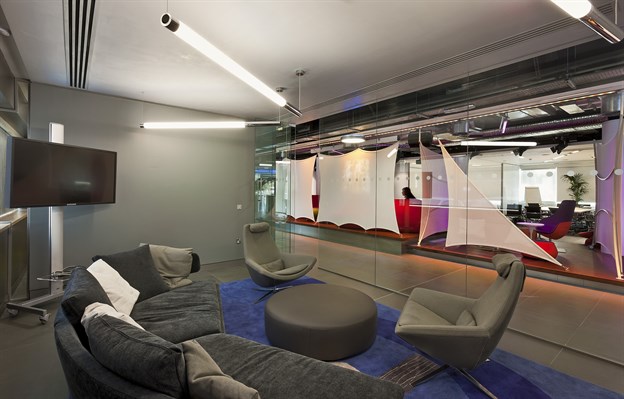 Project:

Fabric Screening, Cussons, Manchester

Description:

Moveable Office Screens

Client:

P Z Cousins

Location:

Manchester

Fabric:

Cyclorama Cotton

Frame:

Mild Steel

Fixings:

Stainless steel cables

Ref:

1694
Forming part of this wild new interior, TensileFabric were asked to design and detail the eleven fabric screens to add to this very creative interior space.
Seven of the screens are static, fixed to the floor with flush mount fitting and to the ceiling with 2.5mm stainless steel cables. But more unusually, four of the screens are pivot-like doors which allow the space to be radically altered from four casual meeting spaces to a single presentation and stage area.
The fabric used is a cotton based material fire rated to BS5867. The steel frames were individually designed and made from mild steel with a powder coating.
The installation took around two days - during the late stage of the project, once all the dust and dirt was removed from site.
"Tensilefabric designed a scheme for us that involved a complex series of overlapping sails that move to create flexible display/meeting spaces. The installation team was very professional and helpful. We are delighted with the end result - a very creative and quality interior space that works well for our client." - Peter Fearon-Brown, CBRE
Photography by Archimage.
Looking for a stylish garden shade? View our custom-made canopies…
Need something a bit out of the ordinary? Interior, exterior and exhibition projects that go beyond the norm…
Reduce interior sound reverberation with our tensile fabric acoustic products…