Interior Ceiling Screening Sails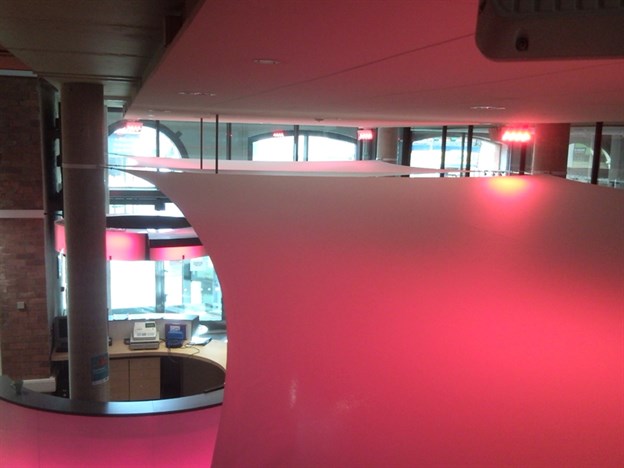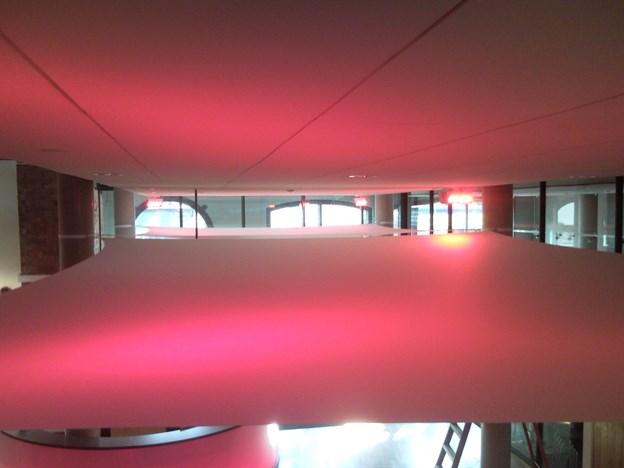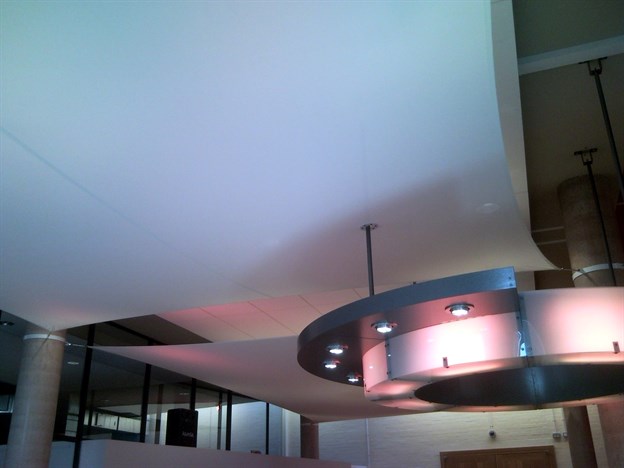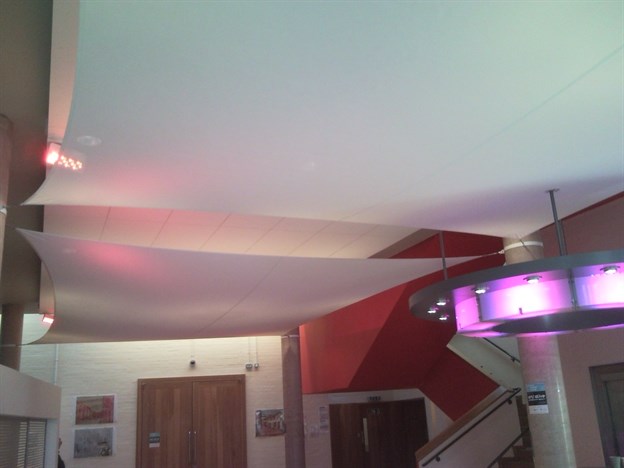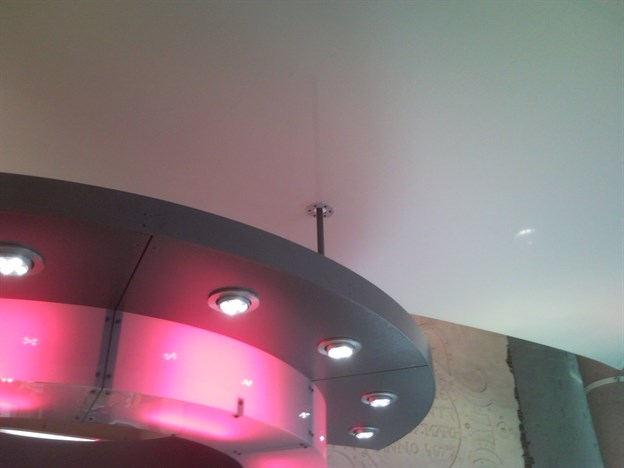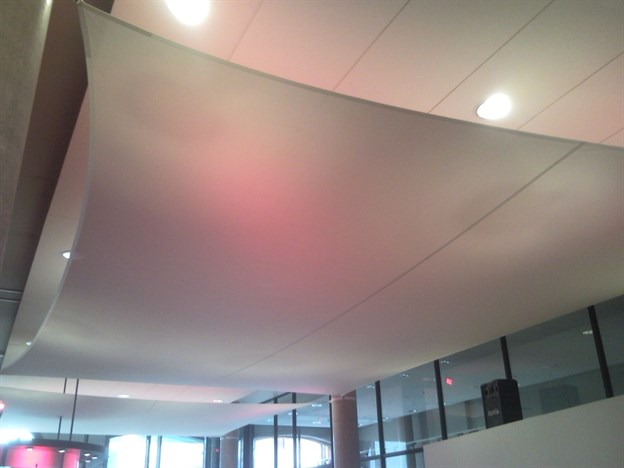 Project:

Fabric Ceiling, Wem Town Hall

Description:

Interior Ceiling Screening Sails

Client:

Seddon

Location:

Shropshire

Fabric:

E-screen

Frame:

Existing columns

Fixings:

Strap clamps

Ref:

1651
These interior fabric sails were designed and installed to lower the perceived ceiling level of the reception space at Wem Town Hall. The canopies created a range of soft shapes to the area, whilst coloured lighting was positioned to reflect off the white e-screen fabric, creating a striking visual feature.
The building is supported by a number of columns and these were utilised to become the structural support to the canopies using strap clamps. Therefore the client has the option in the future to remove or reposition the canopies without causing any damage to the building.
The fabric E-screen was chosen due to its fire rating, excellent lighting qualities and physical stability.
Subscribe to our newsletter today for product and project updates…
See example uses of tensioned fabric for improved acoustics in our portfolio of bespoke acoustic structures…
Seen our NEW range of exhibition products? Easy to specify, use and reuse…