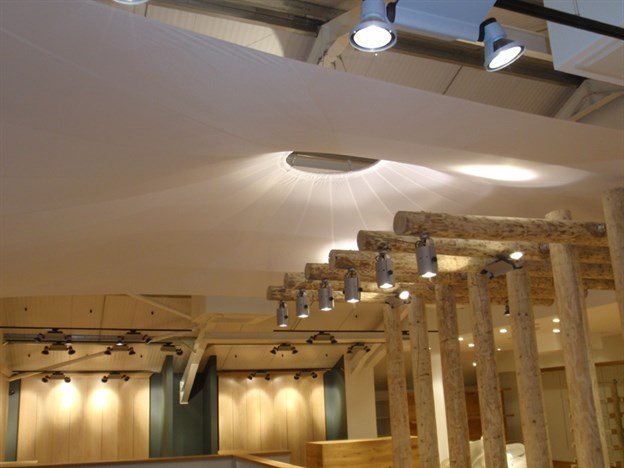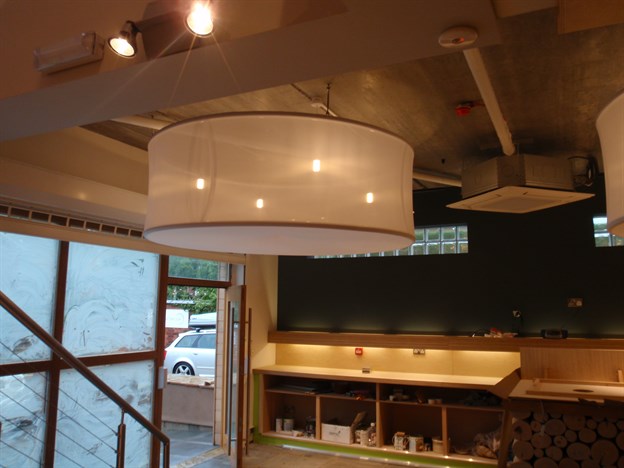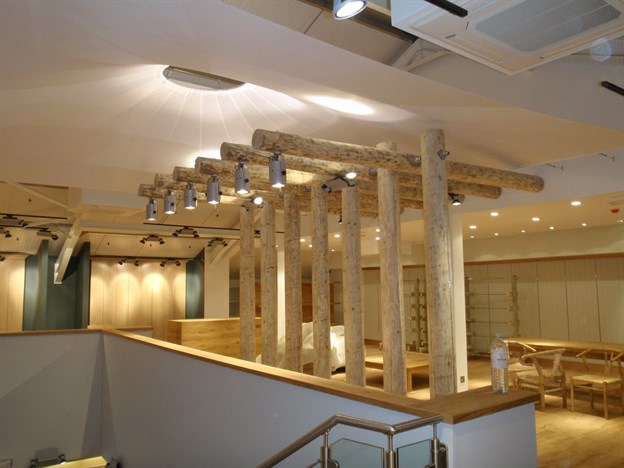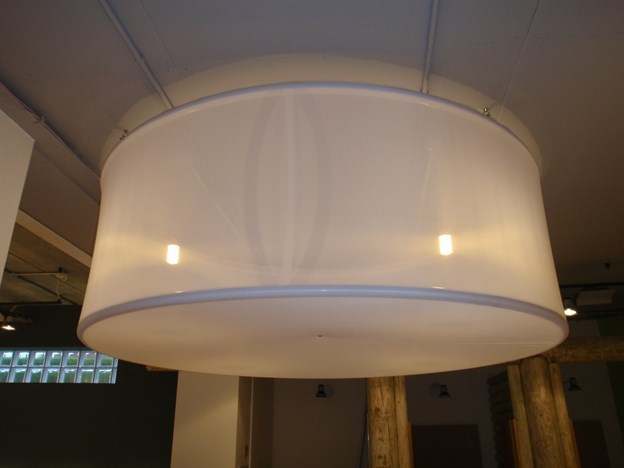 Project:

Retail Feature, Cavell's Outdoor Store

Description:

Feature Fabric Shapes

Client:

Cavells

Location:

Rutland

Fabric:

Polyester

Frame:

Mild Steel

Fixings:

Stainless Steel

Ref:

1608
As part of this new outdoor store interior, we were commissioned to manufacture and install two fabric features: the first being three light drums and the second being a cone shape ceiling, forming a ceiling to the upper level.
The light drums are created using a simple mild steel frame with curved vertical uprights (to prevent any hard shadows on the interior), with the fabric tensioned from the bottom and fixed to the top inside edge.
The conical shape is a fabric 'free form', created by the shape of the cut fabric panels, lifted at the centre and tensioned outward to the side walls.
Looking for unique event signage structures? See our bespoke exhibition portfolio…
Looking for a stylish garden shade? View our custom-made canopies…
Read about our acoustic products for great solutions to poor interior acoustics…