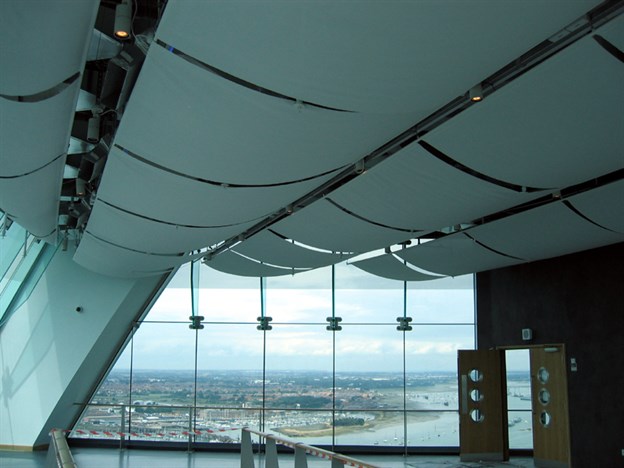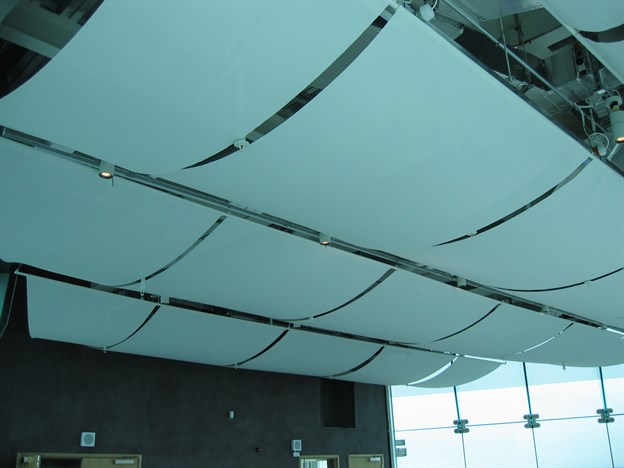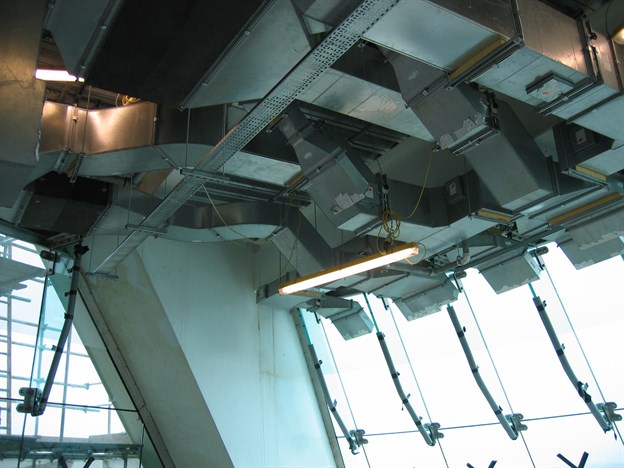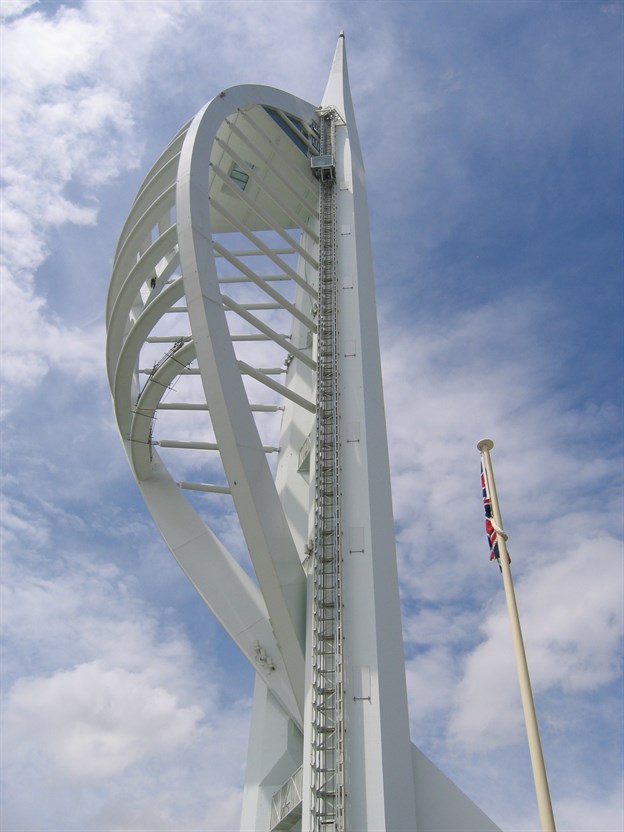 Project:

Feature Ceiling, Spinnaker Tower

Description:

Fabric Ceiling Screens

Client:

Mowlems

Location:

Portsmouth

Fabric:

4500 Natte

Frame:

Aluminium

Fixings:

Stainless Steel

Ref:

1165
Spinnaker Tower was built as a public viewing tower over Portsmouth Harbour. In the design of this tower the air-conditioning system in the ceiling above was open-plan. However, it was decided that this look was not appropriate and fabric ceilings were chosen instead (due to their relative low cost, ease of installation and removal) to disguise and cover the exposed air-conditioning system.
The fabric ceiling panels were designd as draped fabric. To achieve this shape, we used Natte fabric due to its stable form and class O fire rating. The ceiling is removable to allow for any maintenance work on the light fittings and air-conditioning above.
See example uses of tensioned fabric for improved acoustics in our portfolio of bespoke acoustic structures…
Looking for unique event signage structures? See our bespoke exhibition portfolio…
External canopies made to measure… …and built to last. See our bespoke exteriors portfolio…