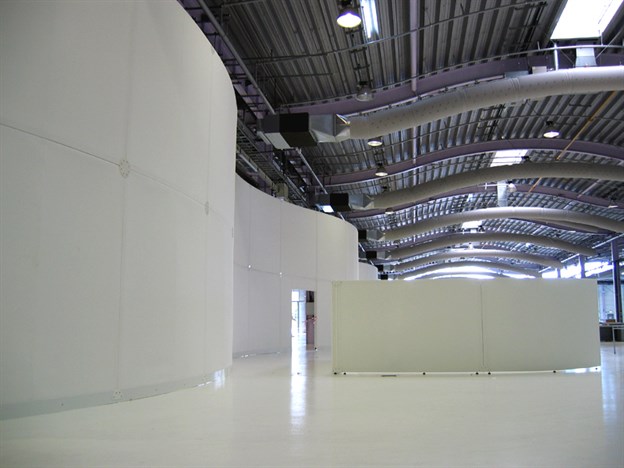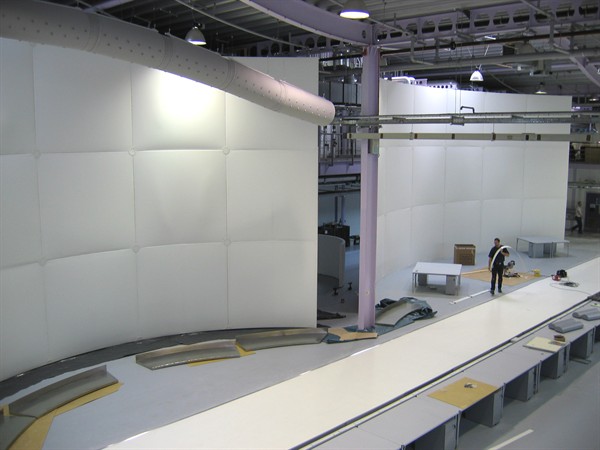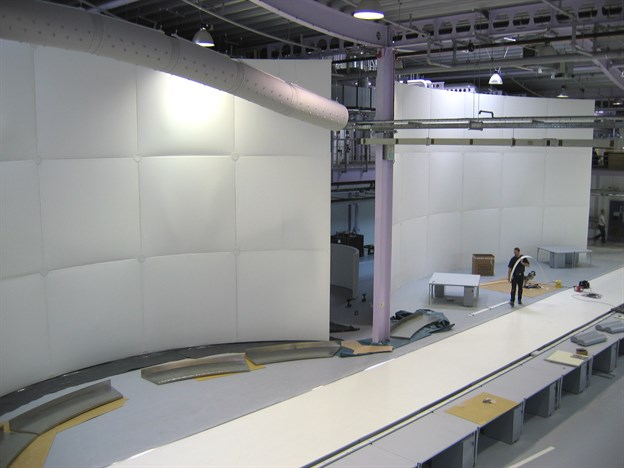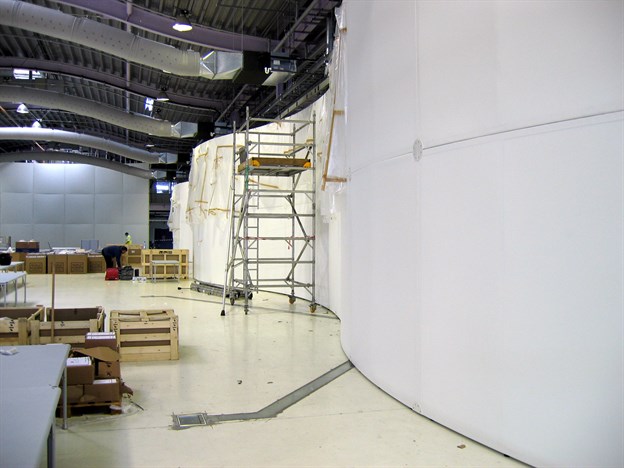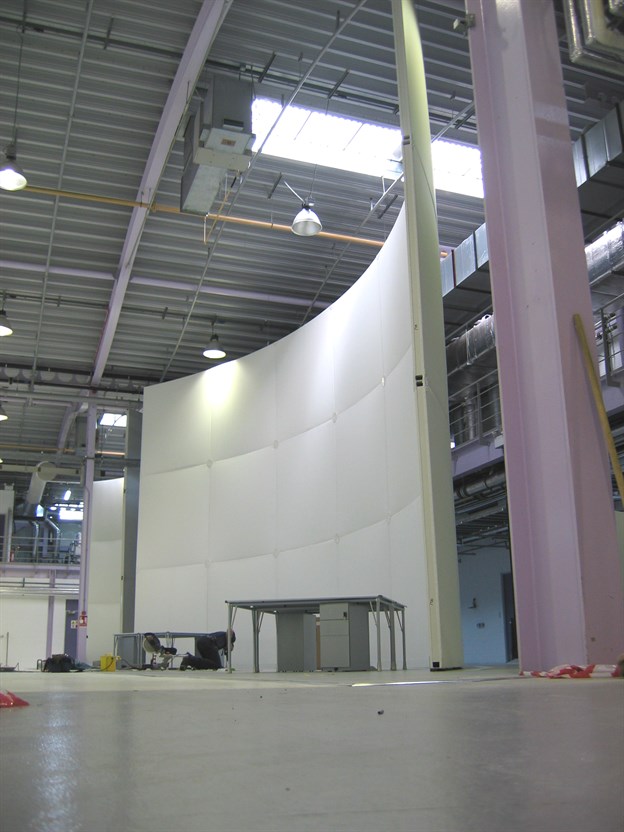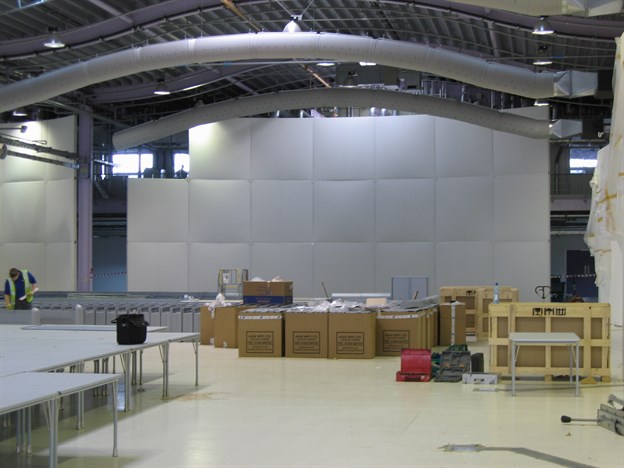 Project:

Acoustic Fabric Wall, Dyson Malmsbury

Description:

Acoustic Fabric Solution

Client:

Dyson

Location:

Malmsbury

Fabric:

4500 Natte/Acoustic Foam

Frame:

Aluminium

Fixings:

Laser Cut Mild Steel

Ref:

1156
This substantial installation for Dyson formed a major part in the 'change of use' of a large warehouse area that was formerly occupied by manufacturing.
The walling system, as well as dividing the space, had to perform acoustically in order to absorb and block sound from other areas of the warehouse where R&D work was being carried out.
The acoustic panels themselves are constructed using a sandwich of two layers of acoustic foam, one layer of rubber and two top layers of the finishing acoustically-transparent fabric. This combination allows sound penetration through the outer layer, where it is slowed by the foam and finally stopped by the rubber.
The modular aluminium frame system allowed the structures to be manufactured off site and installed on site in a relatively short time.
The system also allows for reconfiguration in the future should the use of the space change once again.
Having problems with bad interior acoustics? Solve this with custom made fabric screens and ceilings…
Looking for unique event signage structures? See our bespoke exhibition portfolio…
Does your space need acoustic dampening? Acoustically absorbent fabric structures can help…