Rooftop Dining with a Skyline View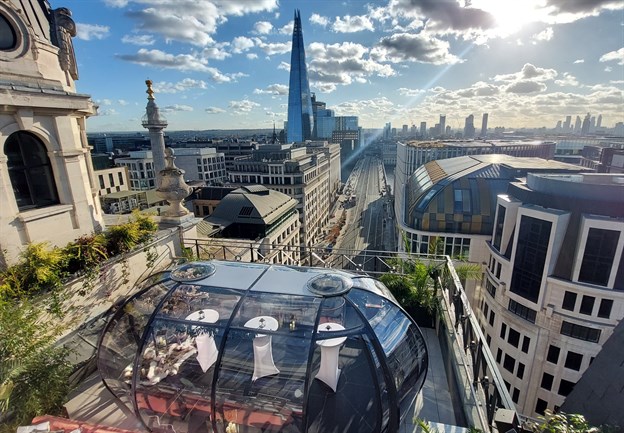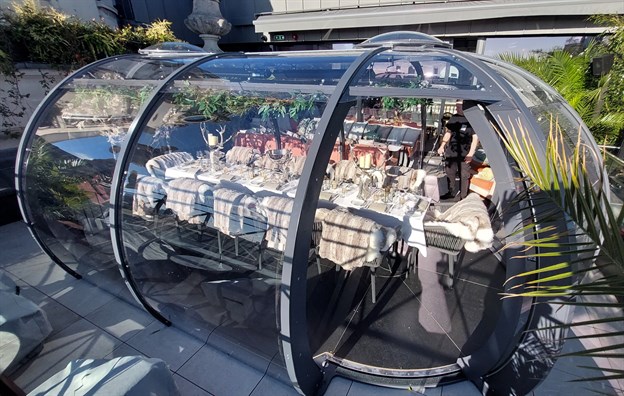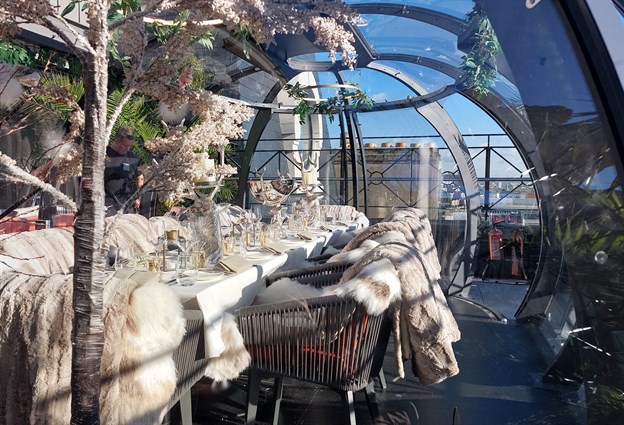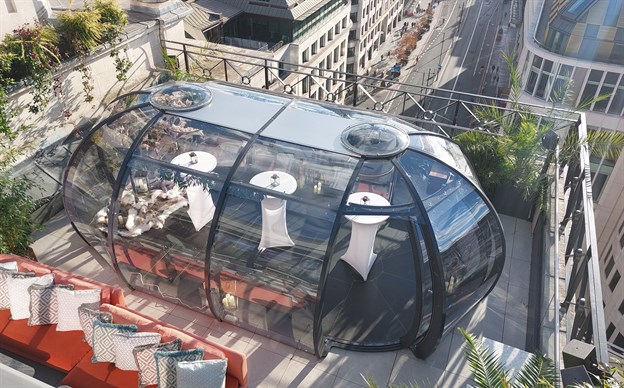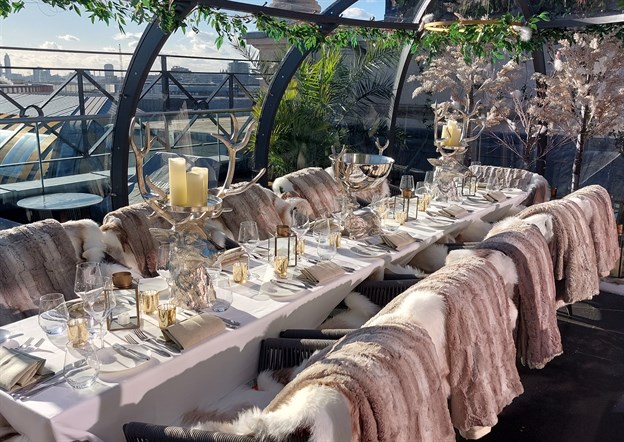 View Our Dining Pods Brochure
We are delighted to have installed the first of our new design of dining pod - the Allpod Stretch 2
We have added the Allpod Stretch to the range which is available with 1, 2, 3 or more inserted sections, allowing more flexibility and more capacity for customers. There is no limit to how long these pods can be and each panel adds an extra 1.45m to the length.
For their stunning rooftop terrace, the Wagtail in London chose two of the Allpod Stretch 2 pods (with 2 extra panels inserted) which adds an extra 9m2 of internal space per pod.
The pods shown here are not on a plinth as the existing rooftop terrace is flat, but they have chosen a drop-in insert floor to cover any tracking water.
Contact us today to find out more.
Read more about the Allpod.
Looking for a stylish garden shade? View our custom-made canopies…
Join our mailing list for news and updates on projects and products…
Having problems with bad interior acoustics? Solve this with custom made fabric screens and ceilings…