Exclusive Outdoor Private Dining Pods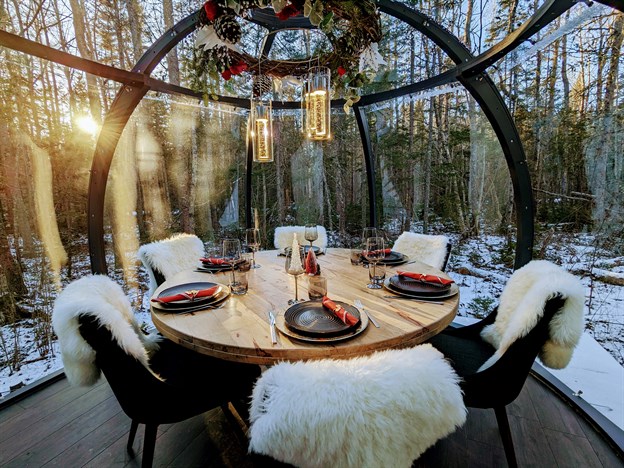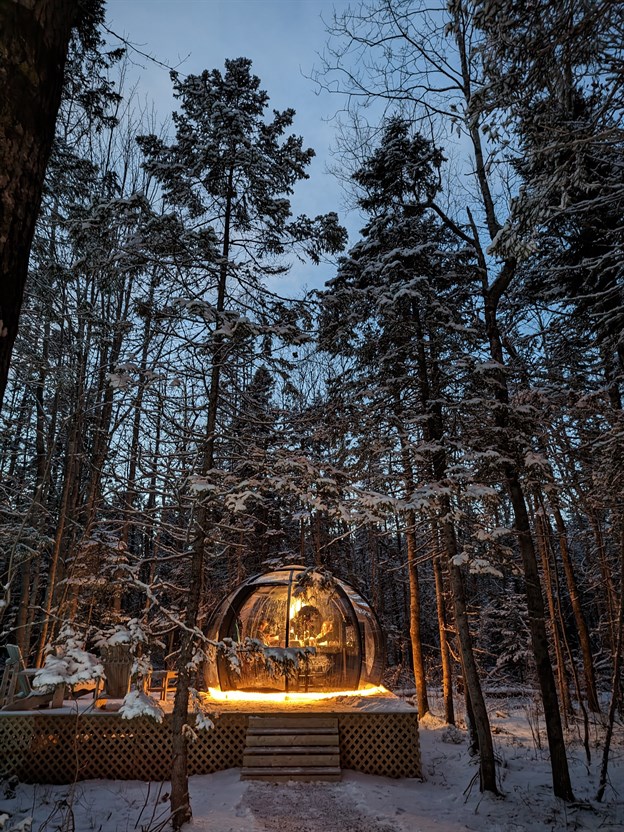 View Our Dining Pods Brochure
We were delighted to export two single door 'Allpod Stretch 1' pods to Canada in time for their long winter season!
The Maplebrook Retreat opted for the Allpod Stretch 1 dining dome, which with one extra panel inserted to the Allpod Standard shape makes the internal floor area 11.4 m2.
Depending on which furniture is used, this means the Allpod Stretch 1 could accommodate up to 14 people.
Nestling in a beautiful woodland setting in Canada, the pods have been styled and dressed to offer a cosy and intimate dining experience for their customers, who feel like their are dining in the great outdoors with the 360 degree views of nature from within the pod.
We can send the pods all over the world in flat pack form for self build-up. See our Allpod page for more details.
Need a permanent indoor fabric screen or ceiling? See our bespoke interior portfolio…
Seen our NEW range of exhibition products? Easy to specify, use and reuse…
Read about our acoustic products for great solutions to poor interior acoustics…