Dining Pods Overlooking the Harbour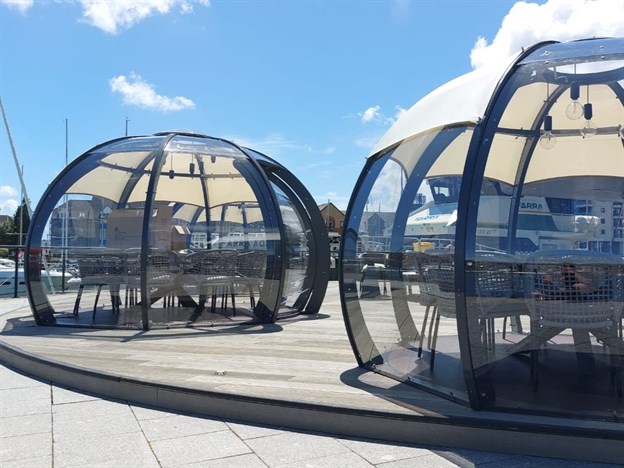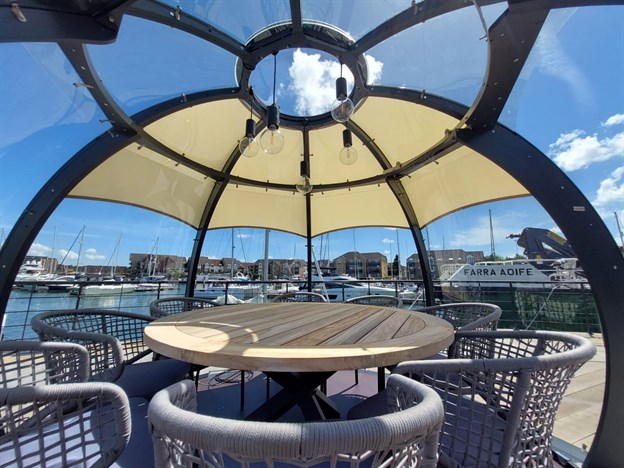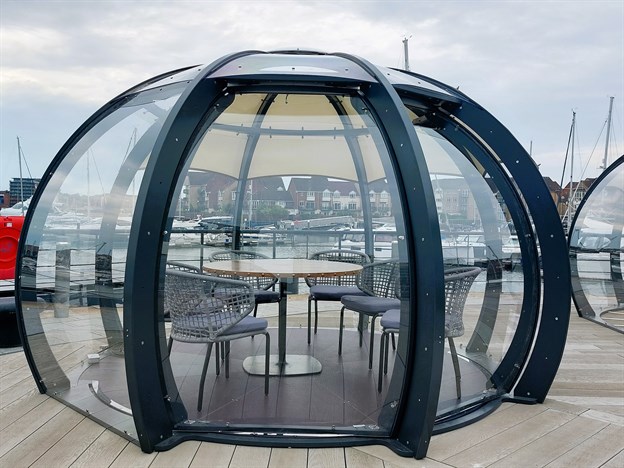 View Our Dining Pods Brochure
Location location location!
This stunning five star hotel and spa in Southampton enjoys wonderful views over the marina, and boasts an attractive outdoor dining terrace for its exclusive restaurant.
To further enhance the terrace and open it up to customers in all weathers, the hotel chose to add three Dining Domes - from our Allpod range, all with two doors and a shade sail - so that their guests can enjoy a wonderful dining experience throughout the different seasons of the year.
Need permanent interior fabric sails or sunshades? See our bespoke interior portfolio…
Join our mailing list for news and updates on projects and products…
Read about our acoustic products for great solutions to poor interior acoustics…