Tower Bridge Dining Domes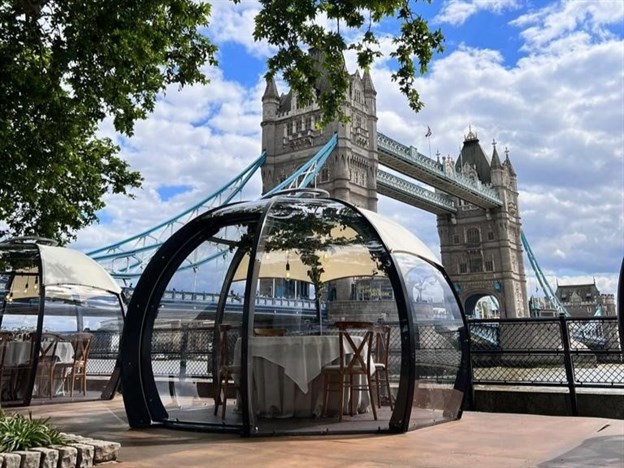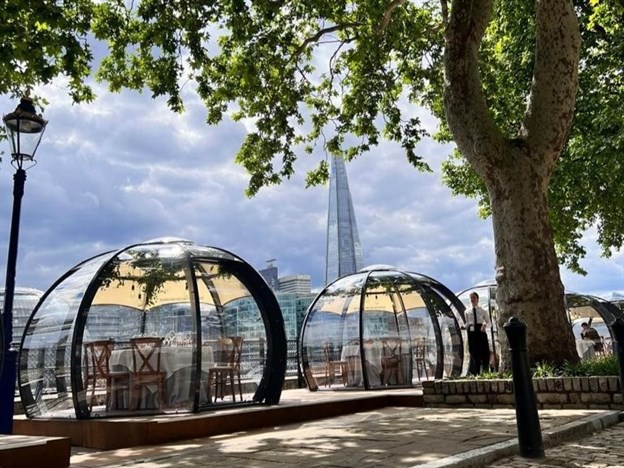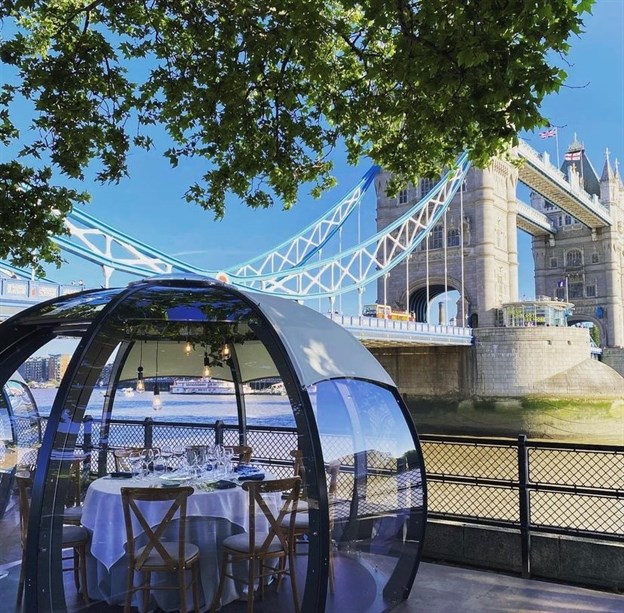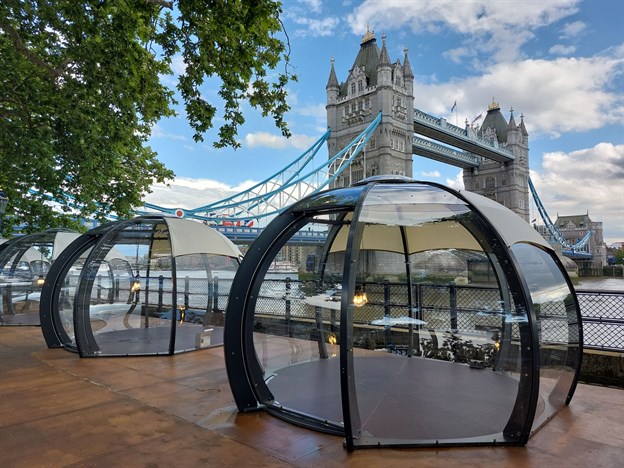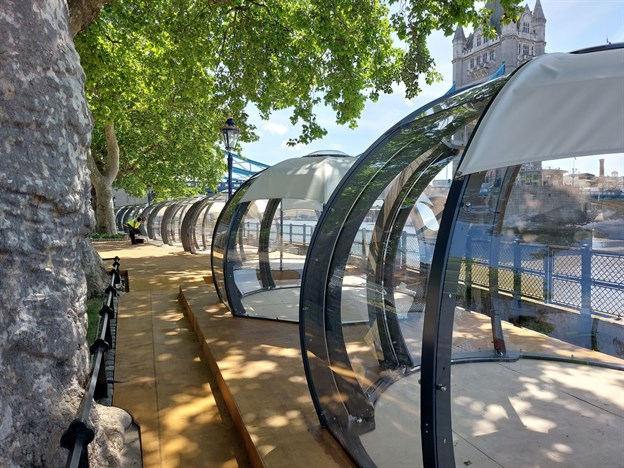 View Our Dining Pods Brochure
Project:

The Glass Rooms, Allpod

Description:

Tower Bridge Dining Domes

Client:

We Are Ultimate

Location:

Tower of London

Applications:

Dining Feature Entertainment Enclosed

Ref:

2461
With panoramic views of the River Thames, Tower Bridge, The Shard and the Tower of London, the 12 exclusive and intimate 'Glass Rooms' offer a unique private dining experience, alongside the special Tower 'Superbloom' event which is celebrating the Queens' Platinum Jubilee!
These dining pods have an exceptional view and have been commissioned as part of a special pop-up summer event for the jubilee celebrations.
Find out more about The Glass Rooms.
Need something a bit out of the ordinary? Interior, exterior and exhibition projects that go beyond the norm…
Reduce interior sound reverberation with our tensile fabric acoustic products…
Seen our NEW range of exhibition products? Easy to specify, use and reuse…