Tower Bridge Dining Domes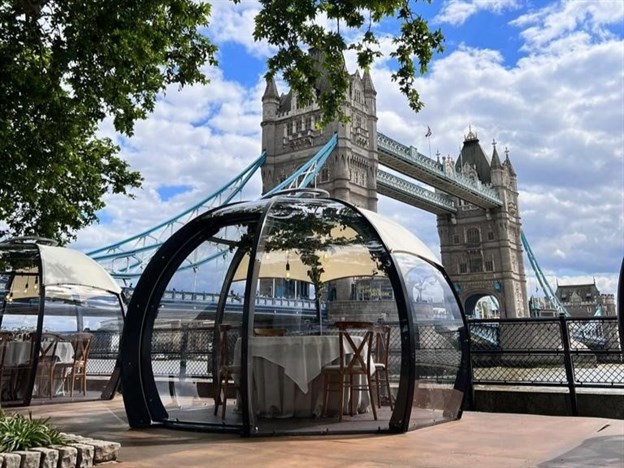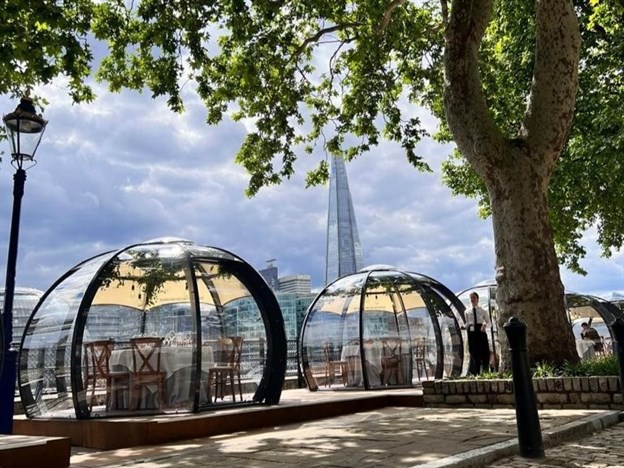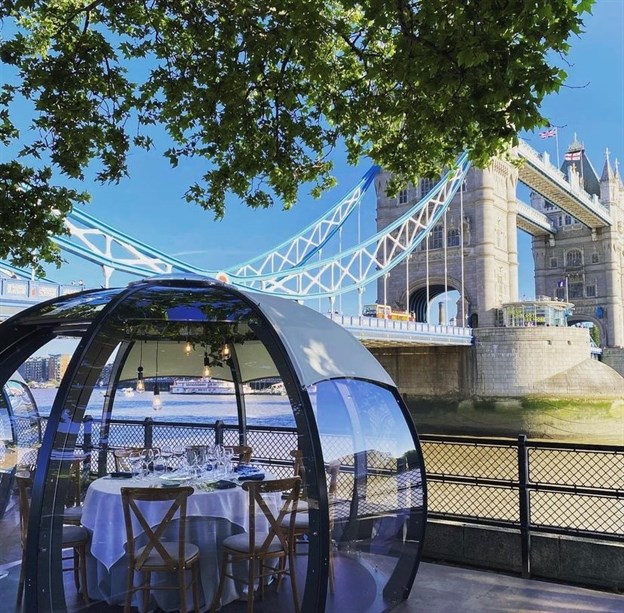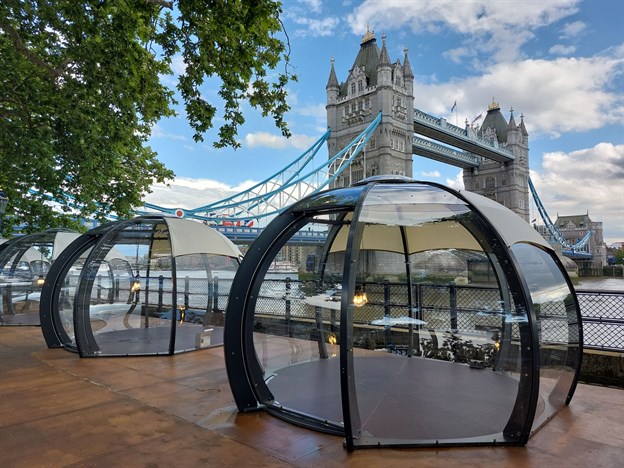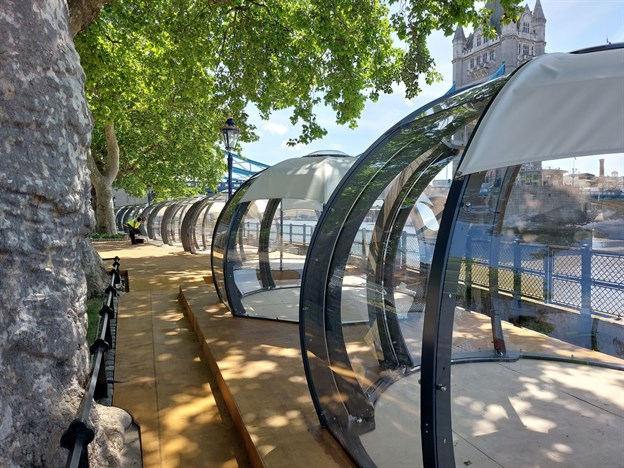 View Our Dining Pods Brochure
Project:

The Glass Rooms, Allpod

Description:

Tower Bridge Dining Domes

Client:

We Are Ultimate

Location:

Tower of London

Applications:

Dining Feature Entertainment Enclosed

Ref:

2461
With panoramic views of the River Thames, Tower Bridge, The Shard and the Tower of London, the 12 exclusive and intimate 'Glass Rooms' offer a unique private dining experience, alongside the special Tower 'Superbloom' event which is celebrating the Queens' Platinum Jubilee!
These dining domes or igloos as some like to call them have an exceptional view and have been commissioned as part of a special pop-up summer event for the jubilee celebrations.
Our Allpods are available with multiple doors, shade sail cover, heaters, lights, plinths and of course a full installation service.
For non UK customers we can ship our pods flat packed for building up in your location.
Looking for a stylish garden shade? View our custom-made canopies…
See example uses of tensioned fabric for improved acoustics in our portfolio of bespoke acoustic structures…
Seen our NEW range of exhibition products? Easy to specify, use and reuse…