Dining Igloo in Snowy Austria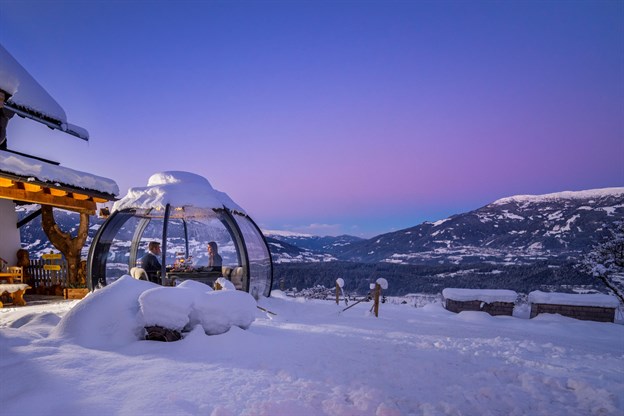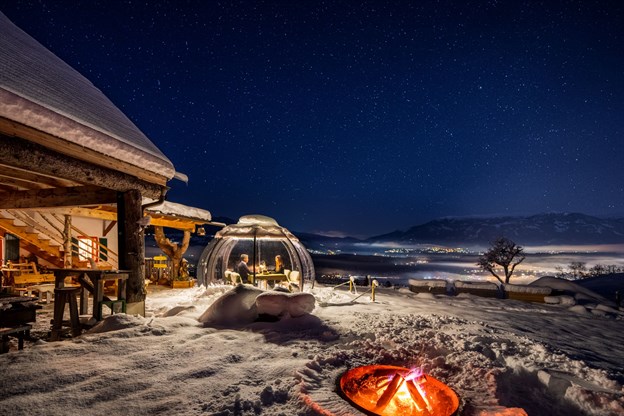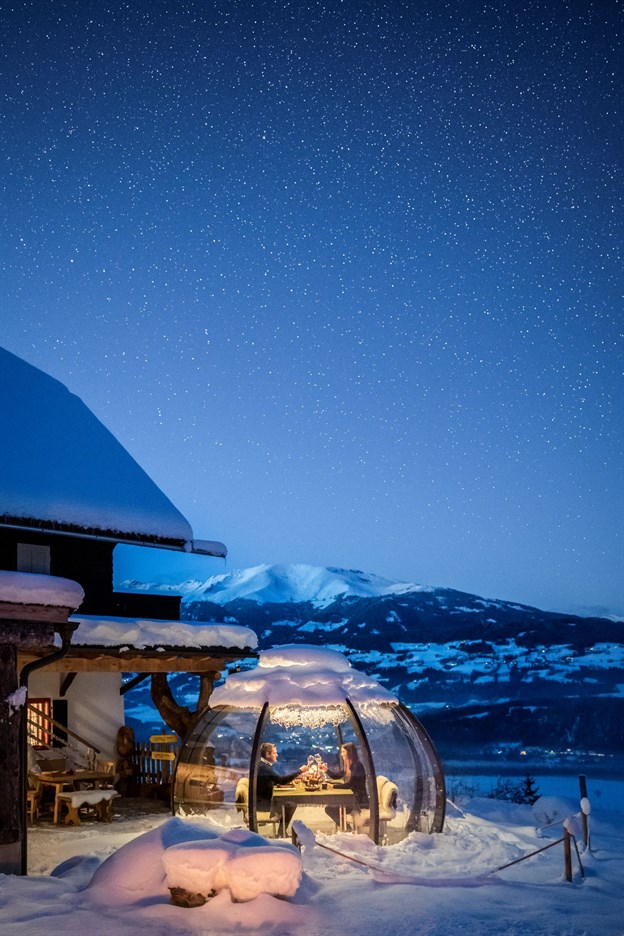 View Our Dining Pods Brochure
Isn't this just the perfect setting for a beautiful igloo, nestled in the snowy mountains of Austria?
The Allpod 'dining dome' is a really robust structure and is made with the same tough polycarbonate as telecabines - meaning they are able to take the weight of the snow.
The dining domes have been designed to stay nice and warm in the winter with blow heaters keeping them warm, cosy and inviting.
Our client relocated the pod from its summer location, overlooking the beautiful lake and surrounding moutains in Millstatter See/Carinzia, to promote another of its wonderful regions for the winter.
Please visit the region's websites for more information:
Dinieren in der Glaskuppel am Millstätter See (millstaettersee.com)
Holiday at the Lake | Carinthia | Austria (millstaettersee.com)
Photo credit: Gert Perauer
Need something a bit out of the ordinary? Interior, exterior and exhibition projects that go beyond the norm…
Need a permanent indoor fabric screen or ceiling? See our bespoke interior portfolio…
Looking for a stylish garden shade? View our custom-made canopies…