Dining Domes for Cafe Zinc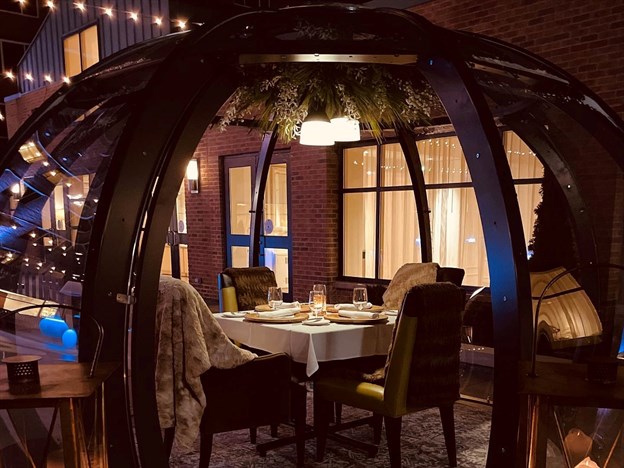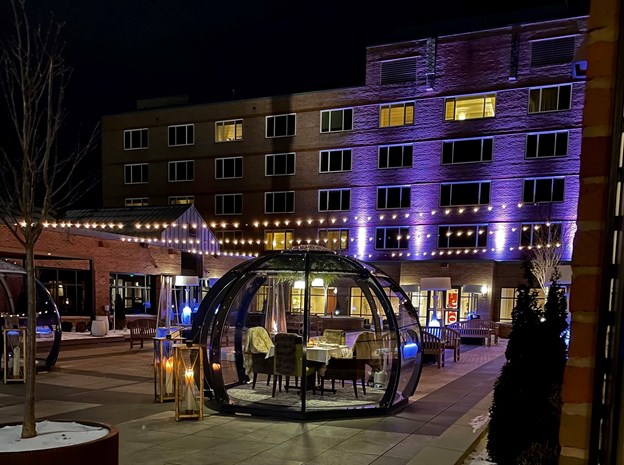 View Our Dining Pods Brochure
We are delighted to have exported the first Allpods to the United States!
The H Hotel in Midland, Michigan is the first location in the USA to have invested in the Allpod. We sent over 4 no. flat packed, single door pods for their own build up. Each pod takes approximately 8 hours to assemble from its flat pack form, and a further 2 hours to bring the segments together into their classic dome shape.
The new dining pods are now available to book featuring the cuisine of Cafe Zinc - and the client has included heaters, dimmable lighting and bluetooth speakers to offer their customers a wonderful dining experience and atmosphere.
Find out more about Allpod.
Having problems with bad interior acoustics? Solve this with custom made fabric screens and ceilings…
Seen our range of pre-designed exhibition products? Easy to specify, use and reuse…
Need something a bit out of the ordinary? Interior, exterior and exhibition projects that go beyond the norm…