Private Outdoor Dome Dining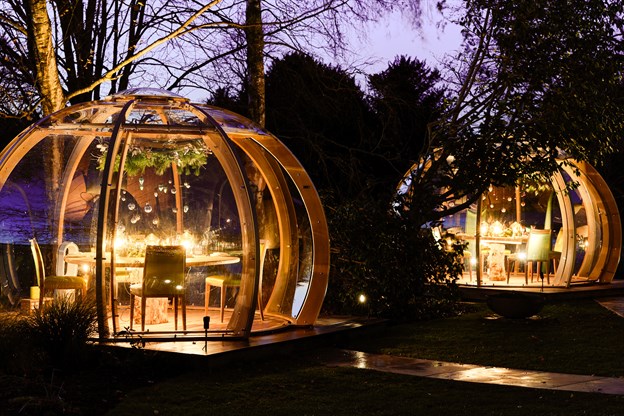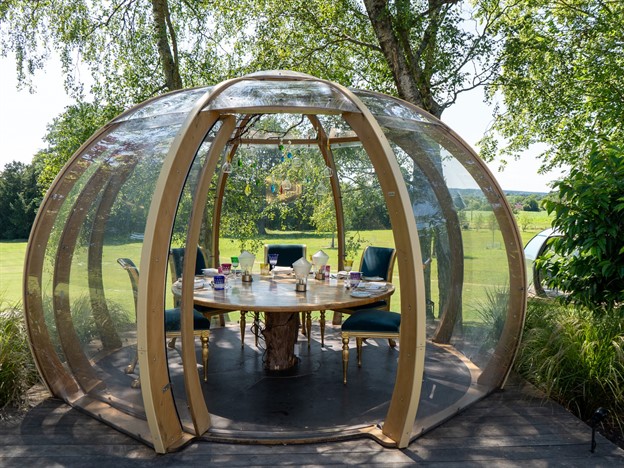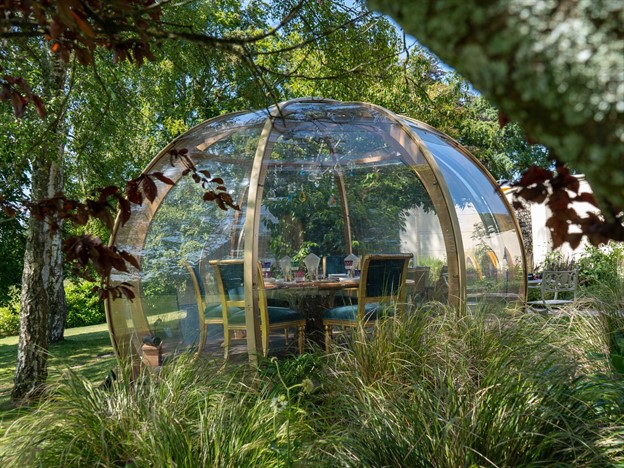 View Our Dining Pods Brochure
The luxurious Bishopstrow Hotel and Spa in Wiltshire has added the standard Allpod to their outside space.
The client has chosen the wood clear-coated finish which works beautifully in the grounds of the luxury retreat. The 360 degree views that you get from inside the pod really give you the ultimate outside dining experience - whilst of course being warm and cosy.
Contact us today to find out how Allpod could enhance your premises.
See example uses of tensioned fabric for improved acoustics in our portfolio of bespoke acoustic structures…
Seen our NEW range of exhibition products? Easy to specify, use and reuse…
Subscribe to our newsletter today for product and project updates…