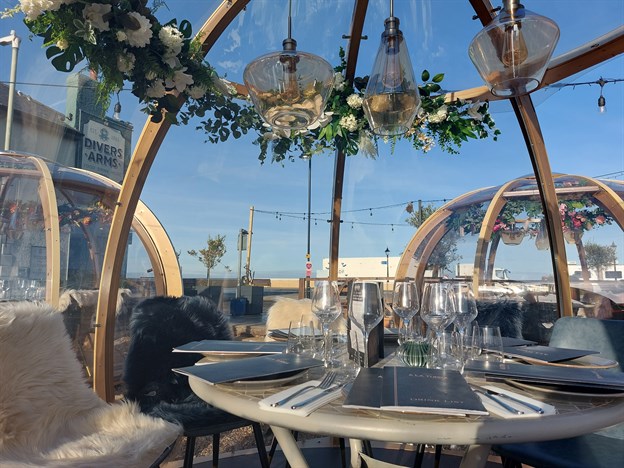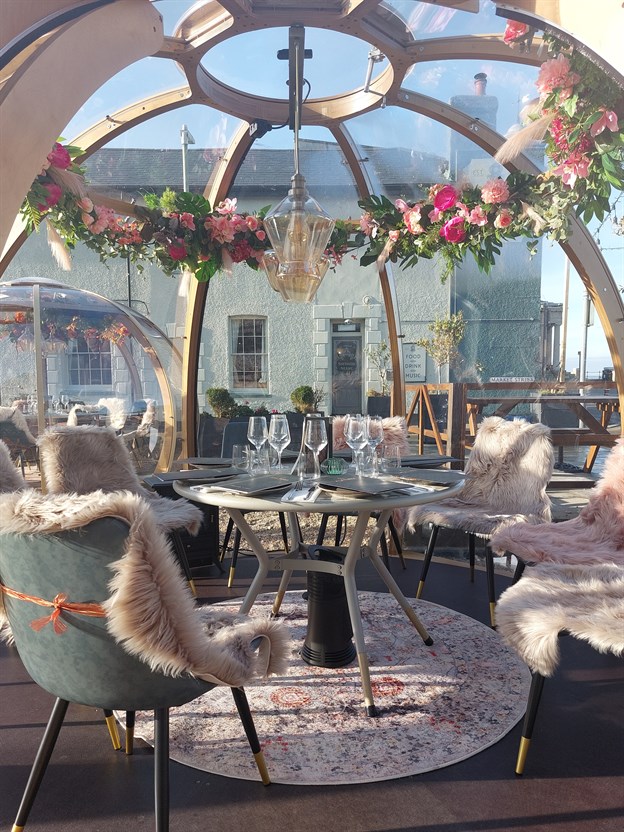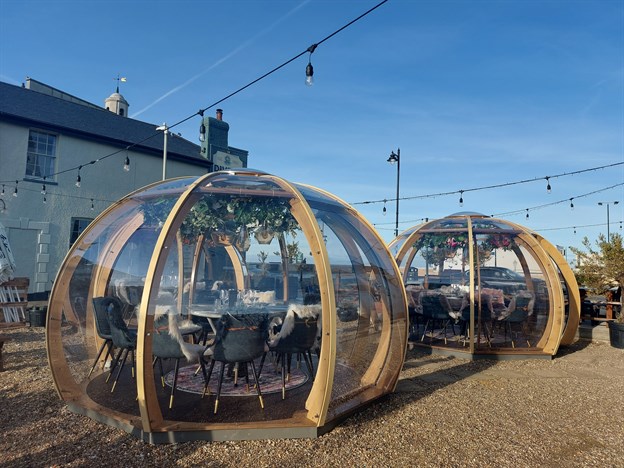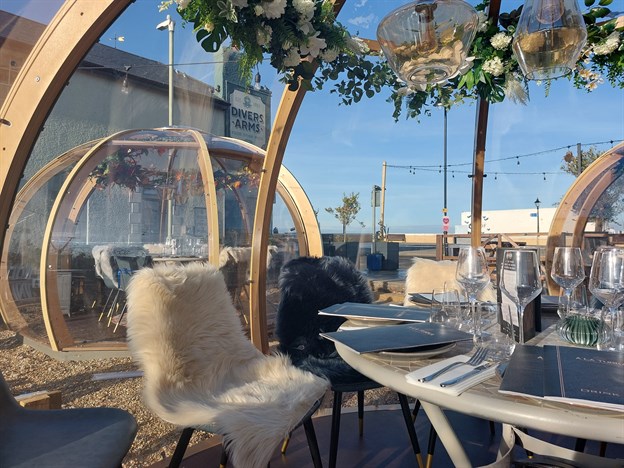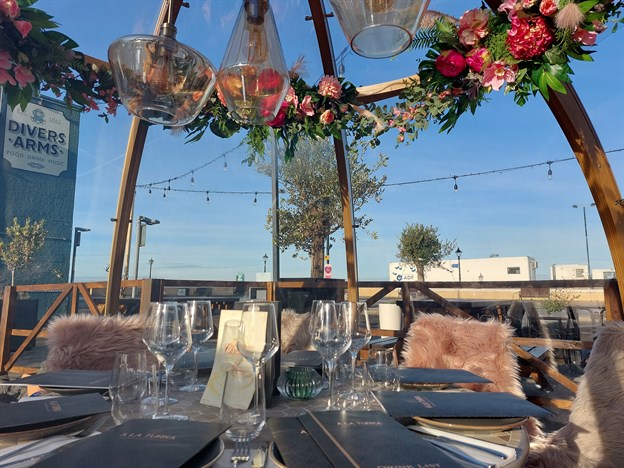 View Our Dining Pods Brochure
These new dining pods have a perfect sea view!
Our client wanted to make use of the disused outside space at their restaurant over the winter months. They chose three of our Allpod dining domes, each with a single door and an octagonal plinth floor - as their existing floor was not completely flat.
They wanted a more natural look and have gone for a clear coated birchwood finish. The pods are now beautifully dressed with faux fur and flowers and open for bookings!
Find out more about Allpod
Seen our NEW range of exhibition products? Easy to specify, use and reuse…
See example uses of tensioned fabric for improved acoustics in our portfolio of bespoke acoustic structures…
Looking for a stylish garden shade? View our custom-made canopies…