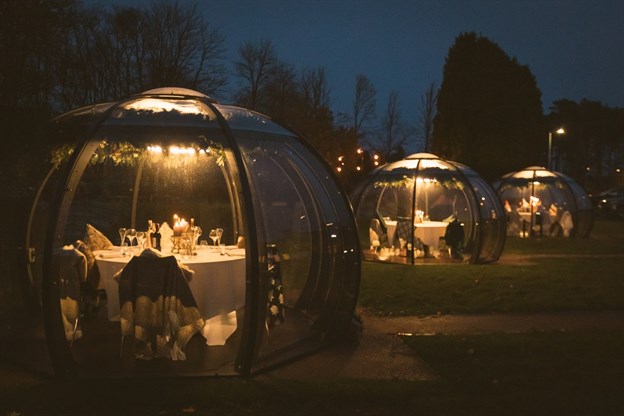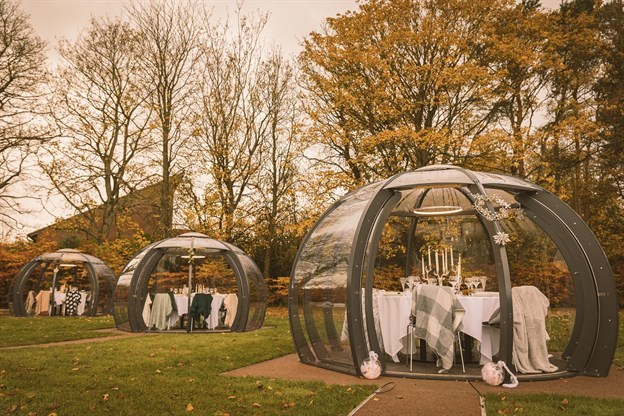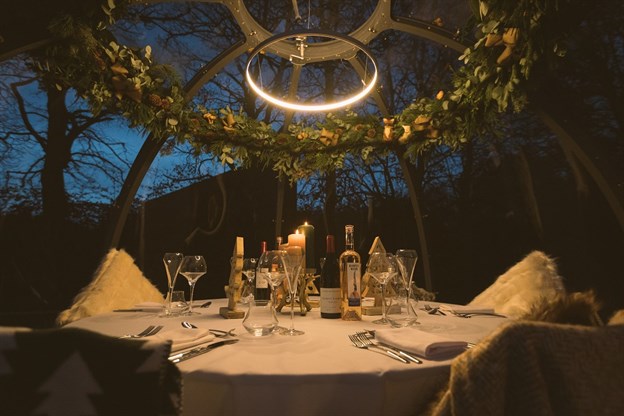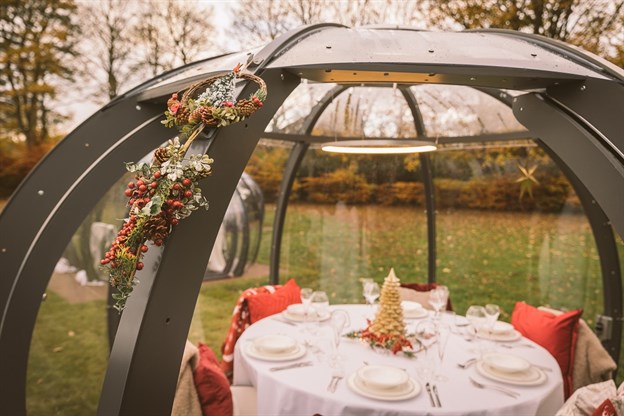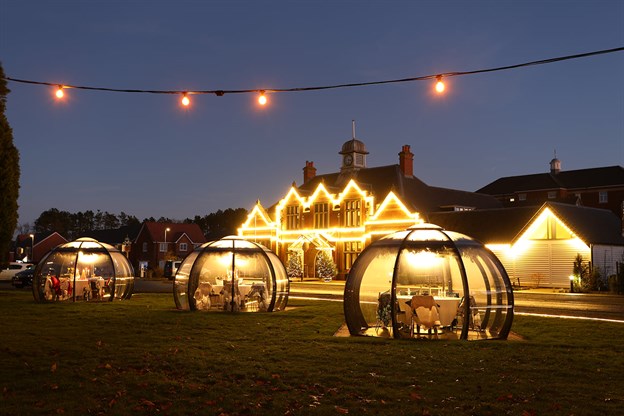 View Our Dining Pods Brochure
St Mary's Inn and Restaurant is a gorgeous establishment nestled in the Northumbrian countryside. Having recently been taken over and refurbished, the new owners wanted to add an extra touch of luxury and something a little different for their guests.
They made the decision to invest in four 2-door dining pods with insert floors to level up the ground. The domes make the perfect feature in their stunning grounds - overlooking the beautiful countryside so customers really get the feeling of a dining experience in the great outdoors, whilst being warm and dry inside the pods.
Adding dining domes means that the restaurant can increase their capacity in these cold winter months when a normal outdoor terrace would be redundant. The pods can stay in place all year with the addition of shade sails, to shade guests from the summer sun on the southern side of the pods.
In terms of potential revenue from the pods, a possible scenario if one is able to do 4 sittings a day in a pod with a table of six spending £35 each (assuming a £15 profit per person) - would equal £360 per day. So the pod could potentially pay for itself in around 30 days. Or in an even shorter time frame if you were to charge for pod usage as some clients do.
Looking for a stylish garden shade? View our custom-made canopies…
Looking for unique event signage structures? See our bespoke exhibition portfolio…
Read about our acoustic products for great solutions to poor interior acoustics…