Unique Pod Dining Experience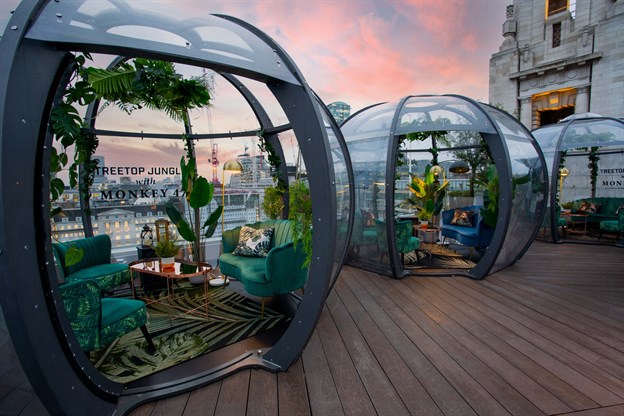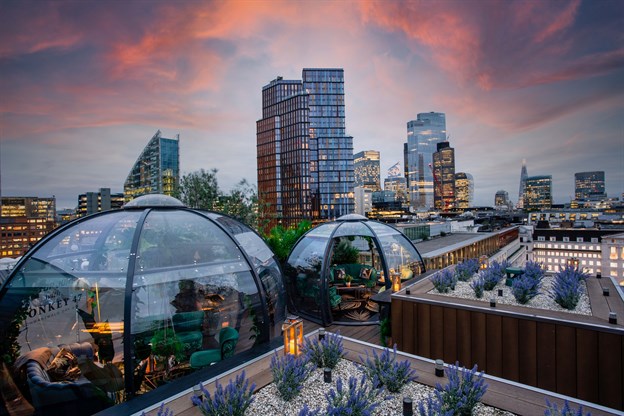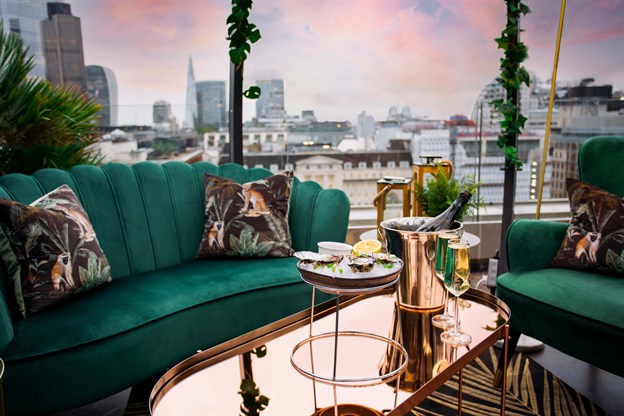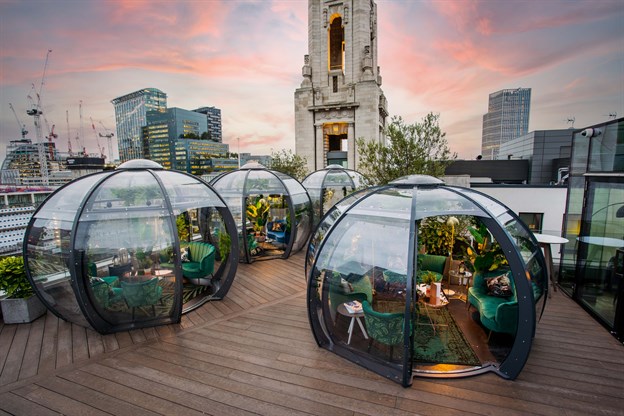 View Our Dining Pods Brochure
For Autumn and Winter 2021, The Aviary decided to add two more dining pods to their terrace so in total they now have eight pods – four with more relaxed seating for cocktails and relaxed dining, and four for more formal sit-down dining.
The Aviary take down the pods in the springtime and keep them in storage until the colder autumn months arrive. The Allpod is modular and has purposely been designed in a petal form to allow them to be installed (and taken down) in any situation. This is also helpful in getting the pods up to their 10th floor location!
The Aviary have also done some wonderful theming of their pods, and worked with lots of brands for particular events. The domes make a really eye-catching feature and are very insta-grammable for maximum exposure!
Find out about how you could transform your outdoor space with Allpod.
"Since adding the pods to our outdoor terraces we have seen a significant increase in our turnover as a result of the pods being in high demand and clearly driving a lot of interest. Our customers love the cosy feel of them and the fact that they can experience private and exclusive dining and cocktails, whilst staying warm and dry and taking in our spectacular London skyline view. It gives them a real feeling of something special.
"We have been very impressed with the high quality of the pods (we have eight in total) and they have lasted well – there are lots of cheaper versions on the market but you can really see and feel the difference with the Allpod."
Nick Kerle, The Aviary London
Seen our NEW range of exhibition products? Easy to specify, use and reuse…
Looking for a stylish garden shade? View our custom-made canopies…
Read about our acoustic products for great solutions to poor interior acoustics…