Outdoor Igloo Dining in Italy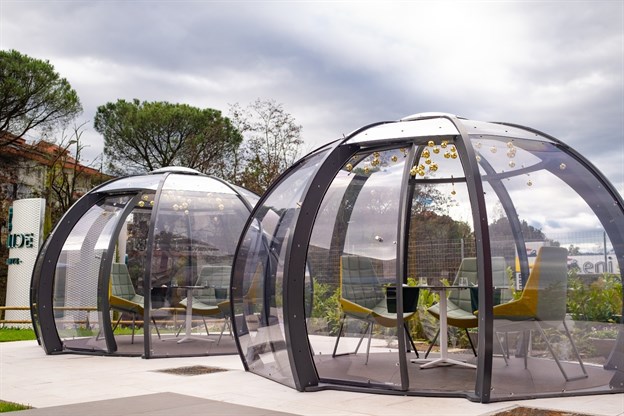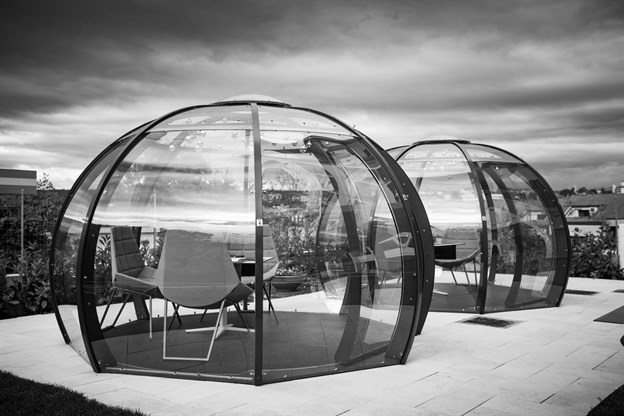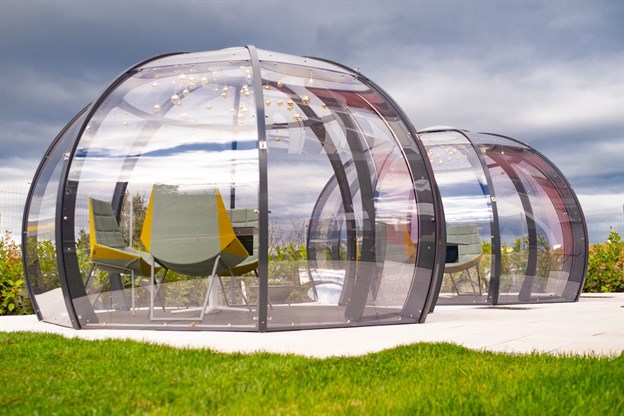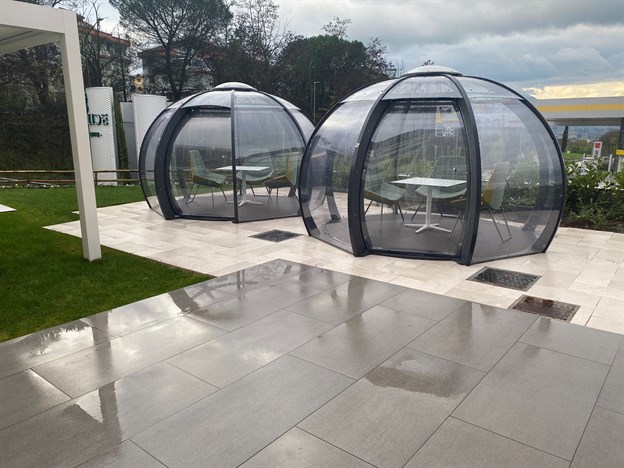 View Our Dining Pods Brochure
We are able to export the Allpod anywhere in the world - and we were delighted to supply two to this wonderful restaurant in Benevento, Italy!
The Crisalide Ristorante has a lovely outside terrace which they wanted to be able to use all year round. The two dining igloos enable their guests to stay warm and private in the winter whilst enjoying their exceptional cuisine.
We have also provided shade sails so that the pods can also be used in the summer months. The shades fit perfectly into the southern side of the pod, protecting guests from the heat of the summer.
For our customers abroad, we send the pods in flat pack form which is the most cost effective method of transportation. 1 pod takes around 8 hours for 2 skilled persons to build up into its panels before it can be constructed into its dome shape.
Need a permanent indoor fabric screen or ceiling? See our bespoke interior portfolio…
Subscribe to our newsletter today for product and project updates…
Seen our NEW range of exhibition products? Easy to specify, use and reuse…