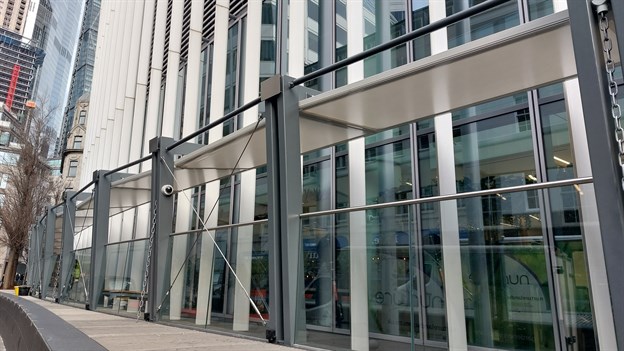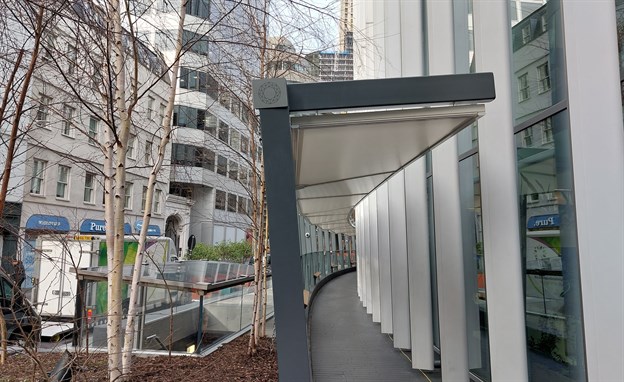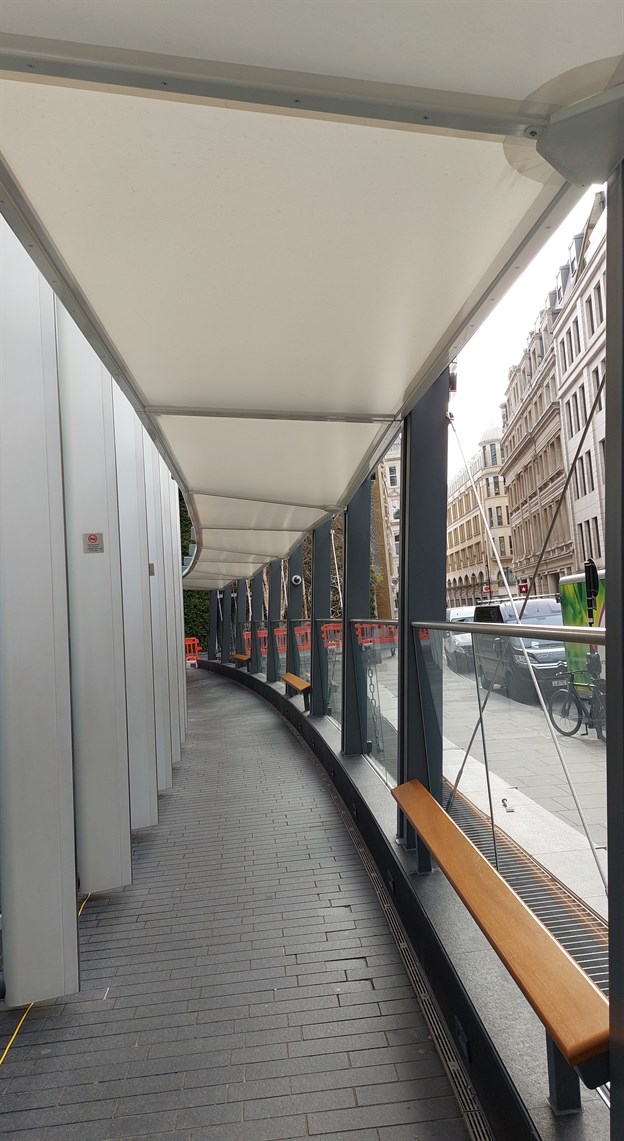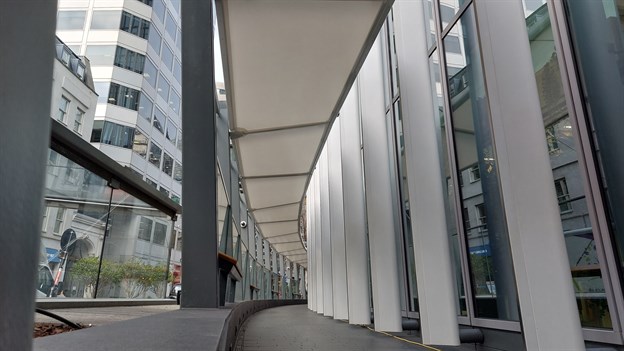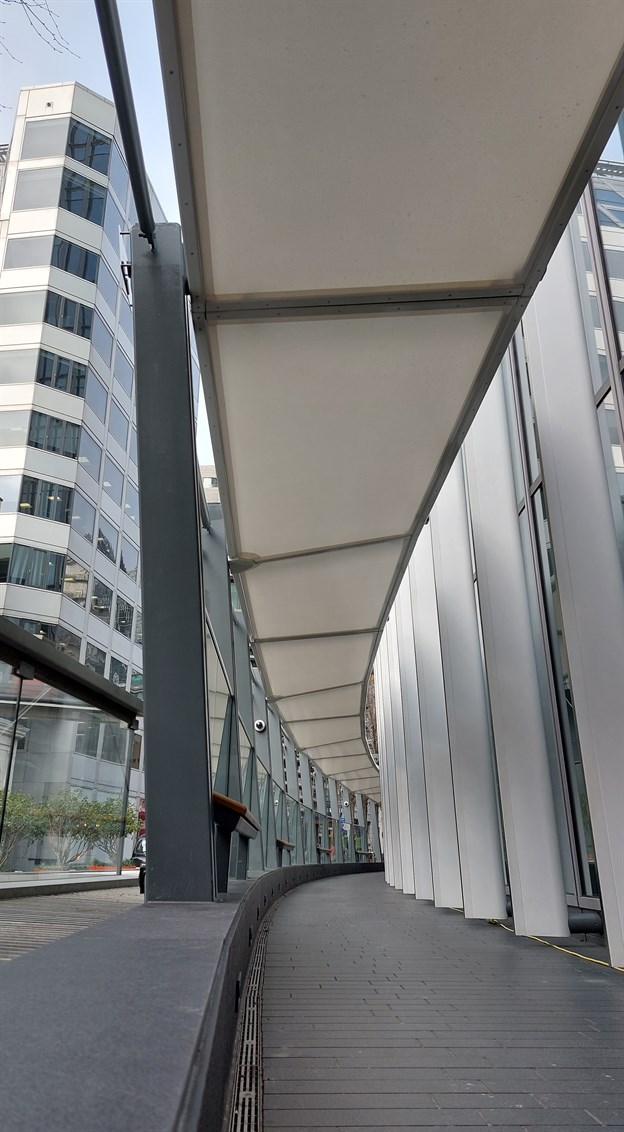 Project:

Sky Garden, London, Walkway Canopy

Description:

Public Queuing Canopy

Location:

London

Ref:

2428
20 Fenchurch Street, or the 'Walkie Talkie building as it is also known, is home to the Sky Garden – London's highest public garden which spans 3 floors and offers amazing 360-degree views over the city.
This popular visitor attraction is free to the general public, making it very busy. Lots of visitors means lots of long queues outside (as the public are not permitted to queue inside the building) so a solution for keeping everyone dry and protected from the sun was needed.
We detailed the fabric walkway structure in conjunction with Gensler Architects who needed a simple linear design that reflected the often cubist modular detailing found in many areas of the building.
The resultant structure consists of 16 bays of metal supportive frames to which we attached 8 no. framed fabric panels. Each panel is a skinned tensioned form, effectively a skinned picture frame 6m long, that was transported to site as made up parts (as building space on site was very restricted). The subtle angled design flows the drawing water to the low side of the structure, where an integrated hopper routes the water down a rain chain.
We have completed a number of other walkway structures.
Looking for unique event signage structures? See our bespoke exhibition portfolio…
Seen our range of pre-designed exhibition products? Easy to specify, use and reuse…
Having problems with bad interior acoustics? Solve this with custom made fabric screens and ceilings…