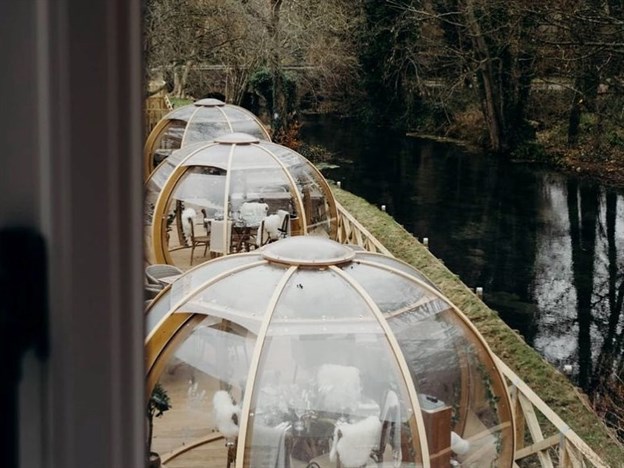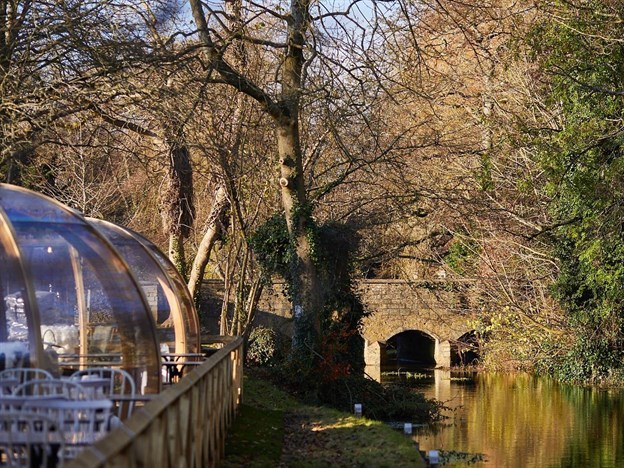 View Our Dining Pods Brochure
What a stunning setting for these three dining domes - or 'hives' as the pub is calling them as they are inspired by their love of bees, honey and nature.
This cosy village pub is nestled in the heart of the Cotswolds and their al fresco domes have uninterruped views over the brook to provide the perfect setting for a unique private dining experience.
Our client chose three single door pods with a clear cloat finish for their outside space.
There are lots of different door and finish options you can choose for Allpod.
Need a permanent indoor fabric screen or ceiling? See our bespoke interior portfolio…
Need something a bit out of the ordinary? Interior, exterior and exhibition projects that go beyond the norm…
See example uses of tensioned fabric for improved acoustics in our portfolio of bespoke acoustic structures…