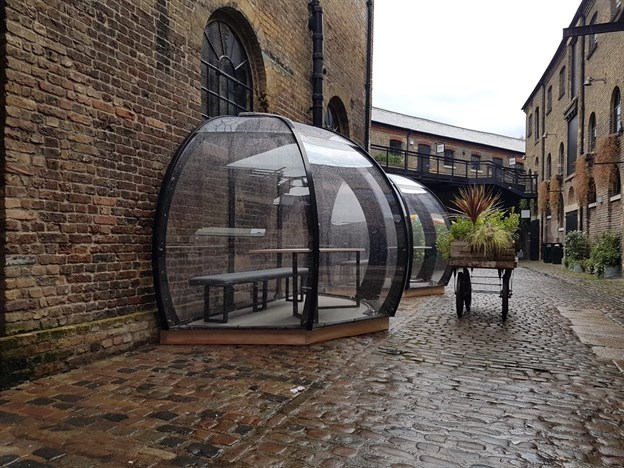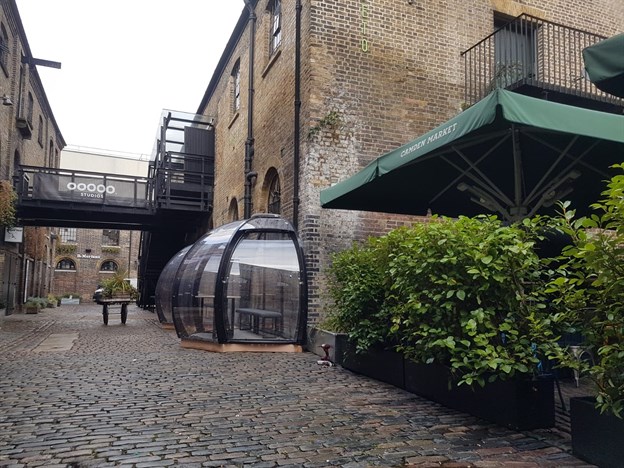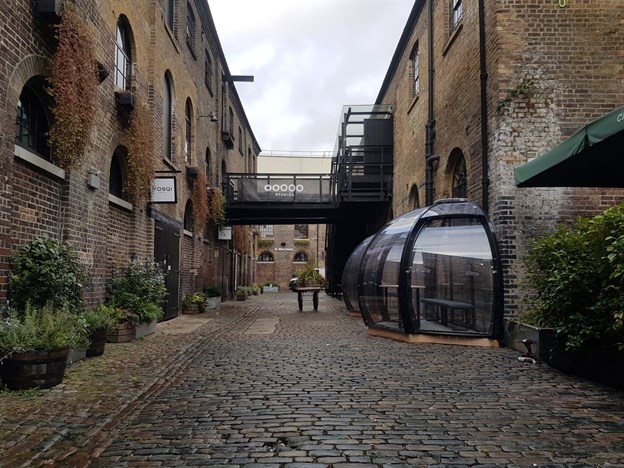 View Our Dining Pods Brochure
Project:

Camden Market, Half Pods

Description:

Street Food Dining Pods

Location:

Camden Market

Applications:

Dining Entertainment Enclosed

Ref:

2421
As part of the ongoing development of Camden Market, we have installed 10 'half' Allpods in some of the back streets and alleys which are tighter on space.
The half pod is an ideal solution for narrower streets or kerbsides as they take up considerably less space than the full Allpod which is 3m in diameter.
Designed to accommodate four diners in a row, guests can look out and watch the world go by as they eat their chosen food from the wide variety of delicious street food options available in Camden.
Contact us to find out more info on the Half Pod.
Looking for unique event signage structures? See our bespoke exhibition portfolio…
Seen our range of pre-designed exhibition products? Easy to specify, use and reuse…
Join our mailing list for news and updates on projects and products…