Leaf Shaped Tensile Fabric Structure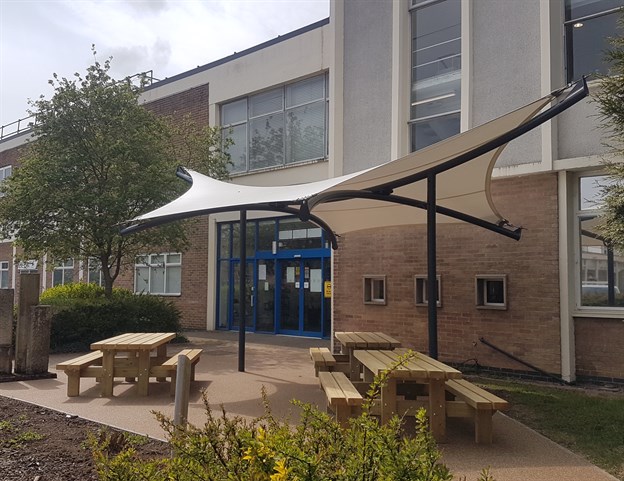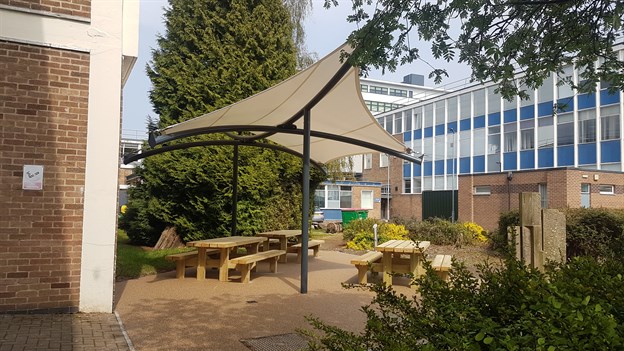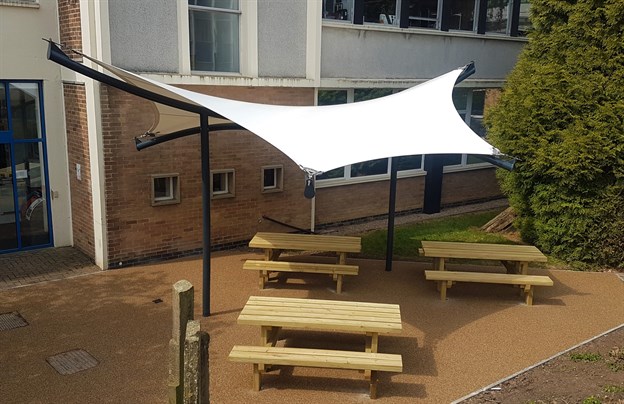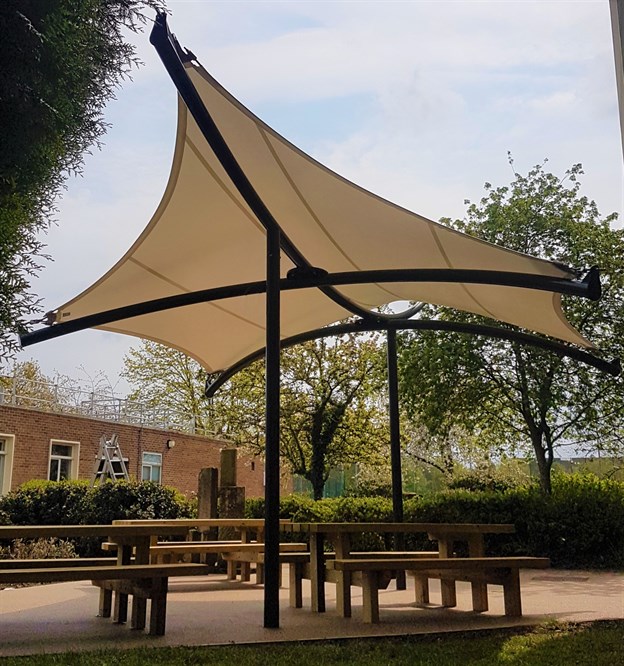 We were approached by Loughborough University to create two striking new tensile fabric structures in separate areas of their college creative arts centre.
The first canopy was our leaf-shaped Virgo structure - which looks great in any outdoor setting. The Virgo was installed to create a new covered seating area - it gives great coverage with the benefit of only two foundations which helps to reduce the costs.

The second canopy can be seen here.
Both canopies were installed over the course of 1 week by 3 experienced riggers.
Looking for unique event signage structures? See our bespoke exhibition portfolio…
Need something a bit out of the ordinary? Interior, exterior and exhibition projects that go beyond the norm…
Looking for a stylish garden shade? View our custom-made canopies…