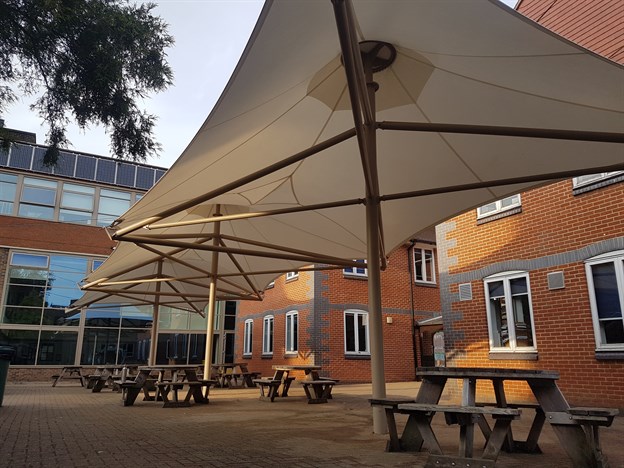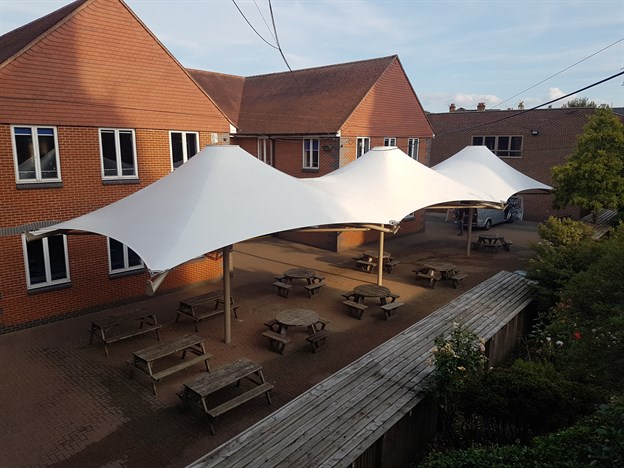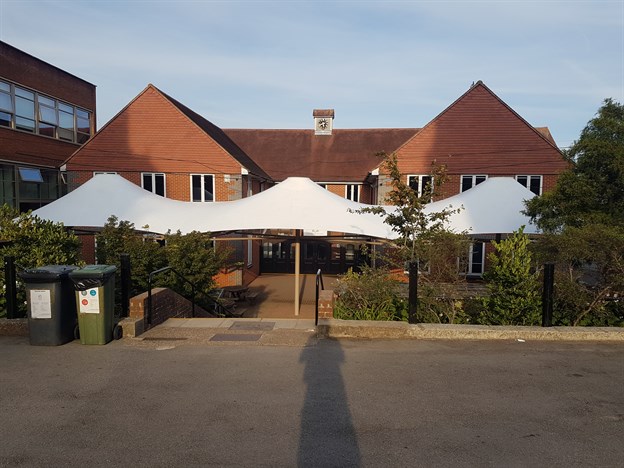 Project:

Skinner School, Triple Conic Canopy

Description:

Playground Shade

Client:

Skinner School

Location:

Tunbridge Wells

Applications:

Playground Dining Entrance Meeting Point Canopy

Fabric:

PVC Coated Polyester

Frame:

2 Part Wet Spray Mild Steel

Fixings:

Galavanized

Ref:

2397
As schools continue to provide a more varied environment for their children, covered outdoor spaces become more and more important.
For this installation, we installed a 22m x 6m Triple Conic Corona Canopy (yes, it was called that before the pandemic - based around stars and space!) providing coverage for break times, lunch, play and learning.
The tensile fabric structure sits on three foundations and was installed over a 4 day period.
An annual clean will keep it in tip-top condition.
Need something a bit out of the ordinary? Interior, exterior and exhibition projects that go beyond the norm…
Seen our range of pre-designed exhibition products? Easy to specify, use and reuse…
Need permanent interior fabric sails or sunshades? See our bespoke interior portfolio…