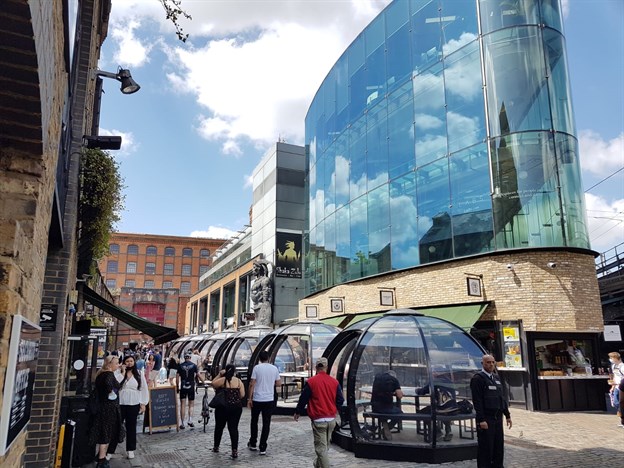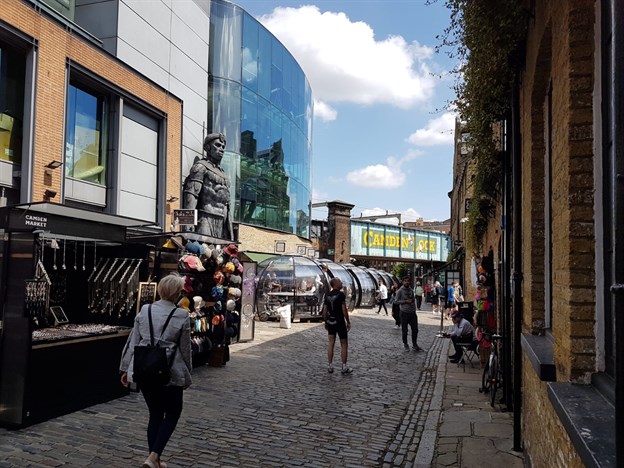 View Our Dining Pods Brochure
Project:

Camden Market, London, Allpod

Description:

Street Food Dining

Client:

Camden Market

Location:

London

Applications:

Dining Entertainment

Frame:

Wood

Ref:

2369
As part of the continuous improvement of this iconic London destination, we are delighted to have installed the first batch of 8 pods.
The pods at this site have 3 doors - allowing a double opening to one side, with an opposite door to allow easy access from the other side.
Curved perimeter bench style seating has been included as well as a large table that the client has added a marble surface to.
More pods are planned for the site over the coming months.
Join our mailing list for news and updates on projects and products…
Read about our acoustic products for great solutions to poor interior acoustics…
Looking for a stylish garden shade? View our custom-made canopies…