Office Space Outside Canopy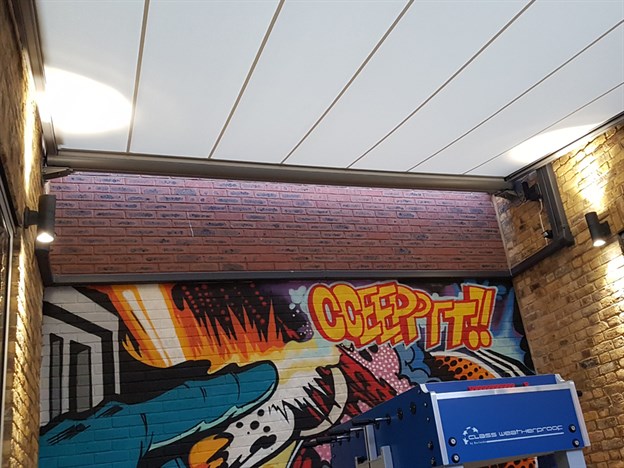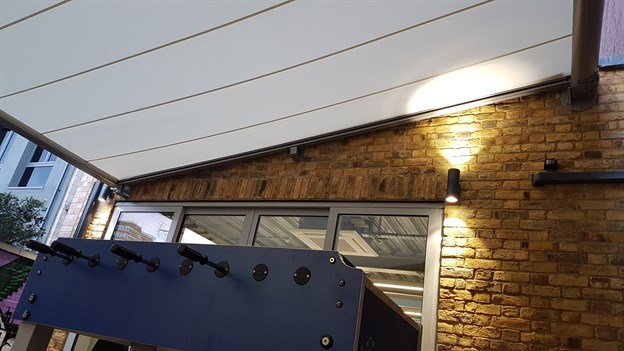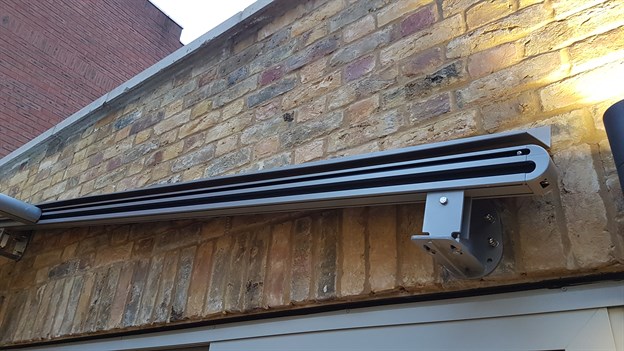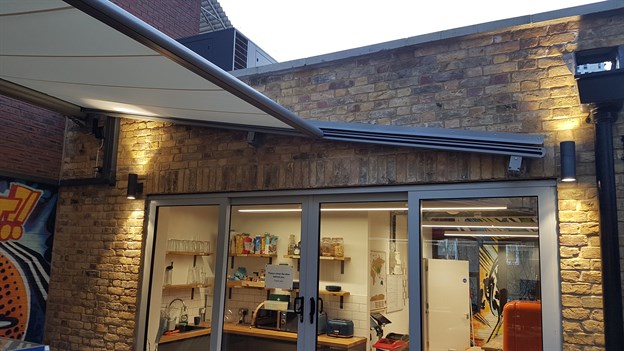 Project:

Retractable Terrace Canopy

Description:

Office Space Outside Canopy

Location:

London

Frame:

Aluminum System

Fixings:

S/S

Ref:

2349
This client, based in Shoreditch London, had an office on one side of its building and a kitchen on the other side which was accessed via a spacious outside terrace. This was fine in dry weather, but as England is renowned for its rain, they needed a solution to keep their staff dry and covered whilst walking between the two parts of the building.
They were looking for a bespoke canopy to span the courtyard, but they also wanted to keep the area free and exposed for when the sun does shine, so that workers could enjoy the sunny space during their breaks.
We created a retractable solution for them. This included a cassette type unit, fixed between the building on a 'spanning beam' (a shelf design to allow for separate building expansion and contraction) which then winds out through the space, with the fall of the water away from the party wall. The unit is 3.5m wide (leaving around 240mm on each side covered by aluminium cowls) and the canopy motors out around 5.5m.
The unit required a power supply to be locally positioned and the whole thing is operated by remote control operation. It also includes a wind sensor, so that the unit winds itself in and protects itself under storm wind conditions.
The client is exceptionally happy with its new system and has created a really attractive and practical solution.
Subscribe to our newsletter today for product and project updates…
Need something a bit out of the ordinary? Interior, exterior and exhibition projects that go beyond the norm…
See example uses of tensioned fabric for improved acoustics in our portfolio of bespoke acoustic structures…