Outdoor Covered Dome Dining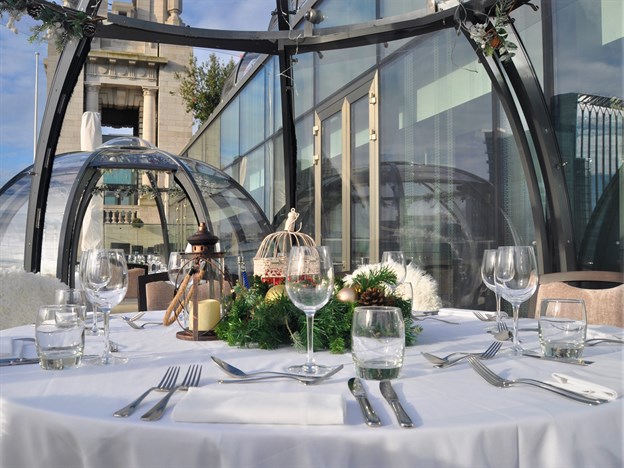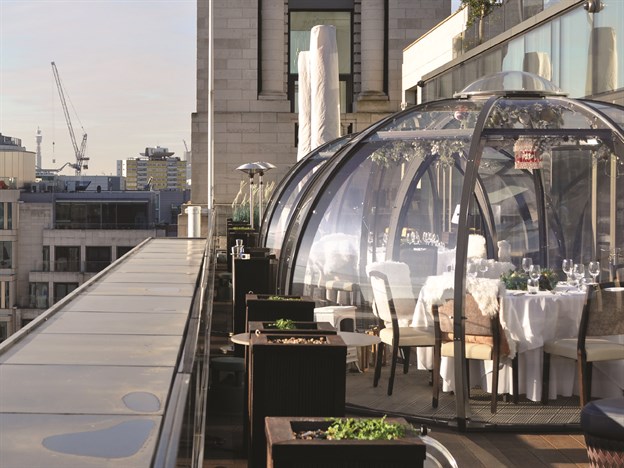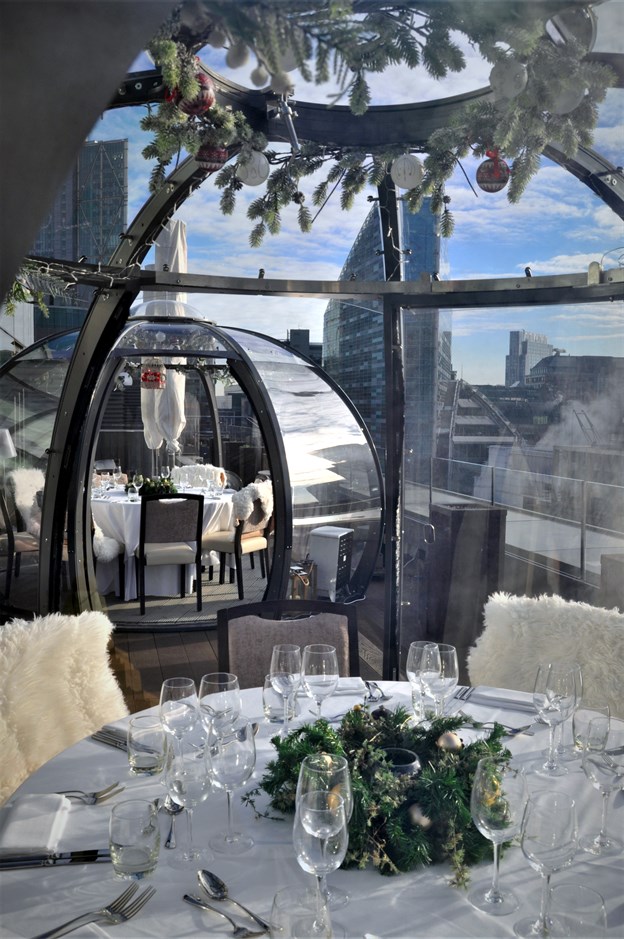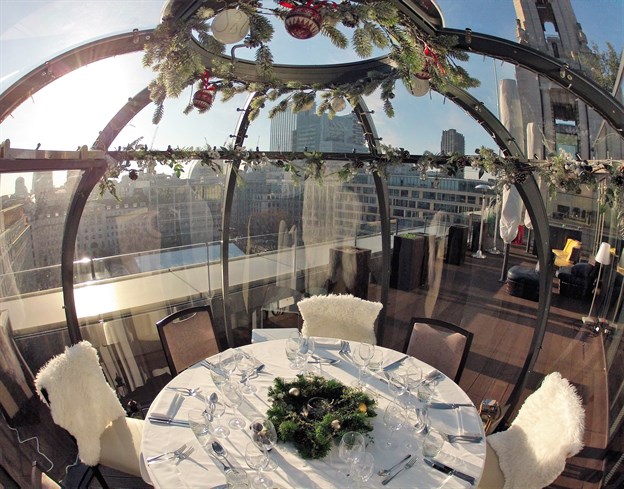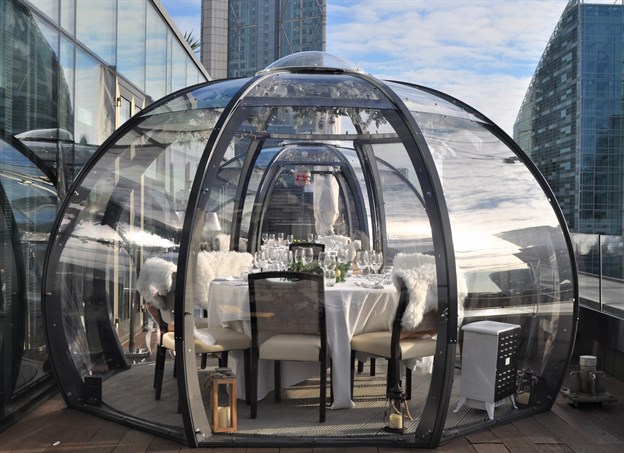 View Our Dining Pods Brochure
Welcome to our new pod design - a high quality timber and polycarbonate structure, with 3m diameter of space to offer great dining space. The pod features a retractable sliding door, opening roof light and of course the ability for you to use your own furniture in any way that you wish to comfortably seat up to 10 people.
Made to order in the UK, our pods bring a high-class feature to any restaurant, pub or hotel setting. These premium igloos offer an all-year outdoor dining experience, allowing up to 10 customers to dine in style (not just have drinks at a small table).
In the autumn and winter months, when it is too chilly to sit and eat outdoors, they are virtually airtight and offer excellent heat retention - making them warm, cosy and inviting.
In the spring and summer, when wet days can make your terrace redundant, the pods suddenly add all the space you need for the holiday diners.
"Since adding the pods to our outdoor terraces we have seen a significant increase in our turnover as a result of the pods being in high demand and clearly driving a lot of interest. Our customers love the cosy feel of them and the fact that they can experience private and exclusive dining and cocktails, whilst staying warm and dry and taking in our spectacular London skyline view. It gives them a real feeling of something special.
"We have been very impressed with the high quality of the pods (we have eight in total) and they have lasted well – there are lots of cheaper versions on the market but you can really see and feel the difference with the Allpod."
Nick Kerle, The Aviary London
Email us for costs, lead times and other information.
Need something a bit out of the ordinary? Interior, exterior and exhibition projects that go beyond the norm…
Need a permanent indoor fabric screen or ceiling? See our bespoke interior portfolio…
Looking for a stylish garden shade? View our custom-made canopies…