Outdoor Dining Dome and Pod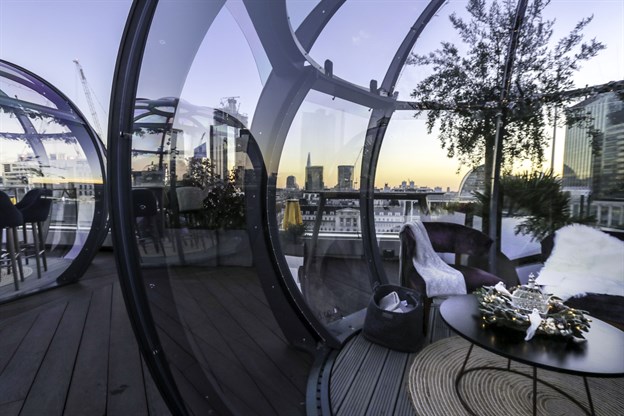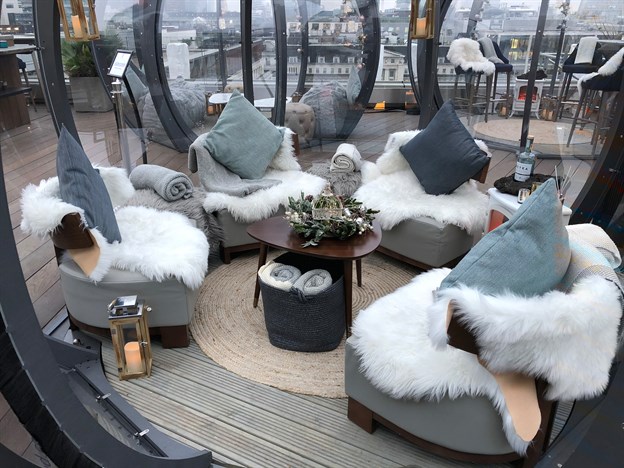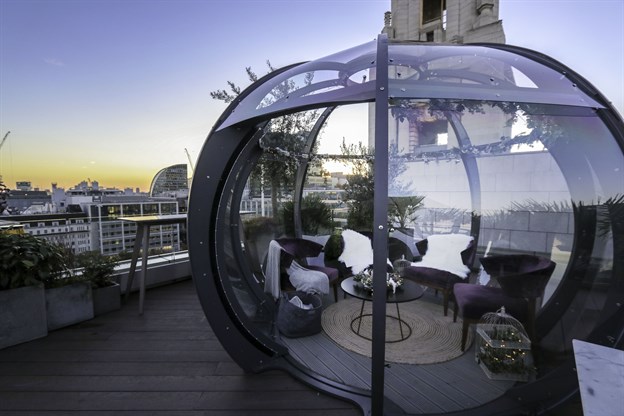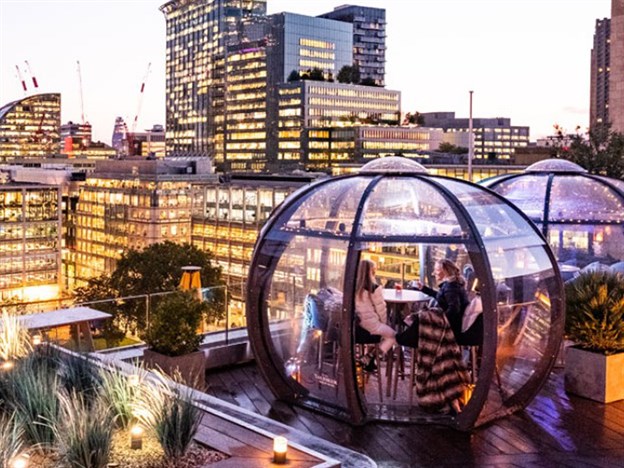 View Our Dining Pods Brochure
Project:

Dining Pods, The Aviary, London

Description:

Outdoor Dining Dome and Pod

Location:

London

Applications:

Dining

Fabric:

Polycabonate

Frame:

Wood

Fixings:

Stainless Steel

Ref:

2273
We are delighted to have installed 3 more of our Pods on the 10th Floor of the Aviary Restaurant in Finsbury Square for winter 18-19.
The pods feature a shallow depth deck, opening roof light and integrated sliding door.
We will be adding a range of seating options to the pods to allow them to seat up to 10 person. Currently the pods, with small footprint chairs, seat around 8 persons.
They are proving to be a hit, being booked up for most of the winter season.
Why not make the most of your terrace with a premium dining experience?
Need a permanent indoor fabric screen or ceiling? See our bespoke interior portfolio…
Seen our NEW range of exhibition products? Easy to specify, use and reuse…
Looking for a stylish garden shade? View our custom-made canopies…