Outdoor Dining and Cocktail Domes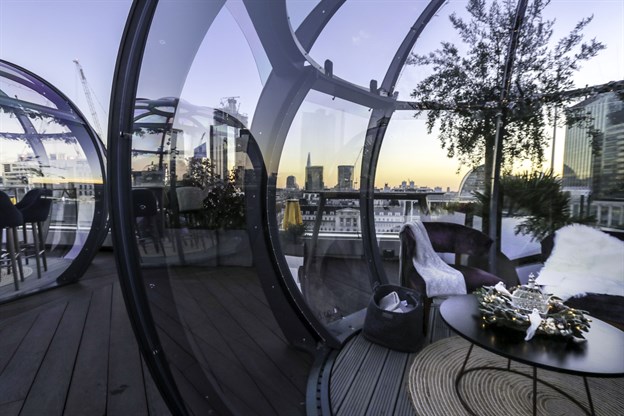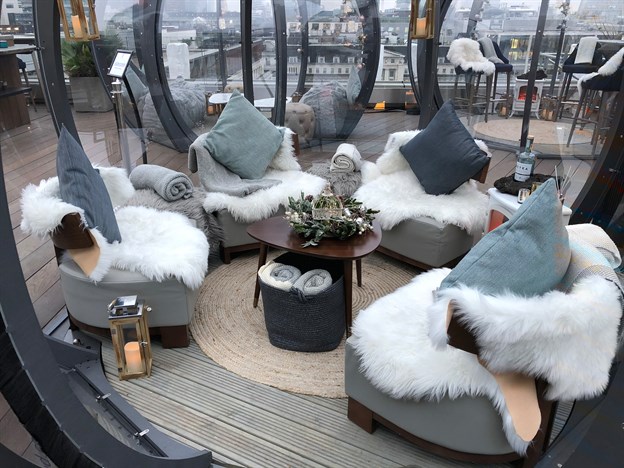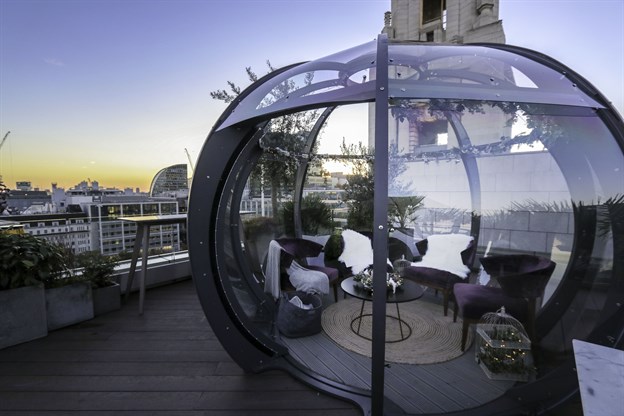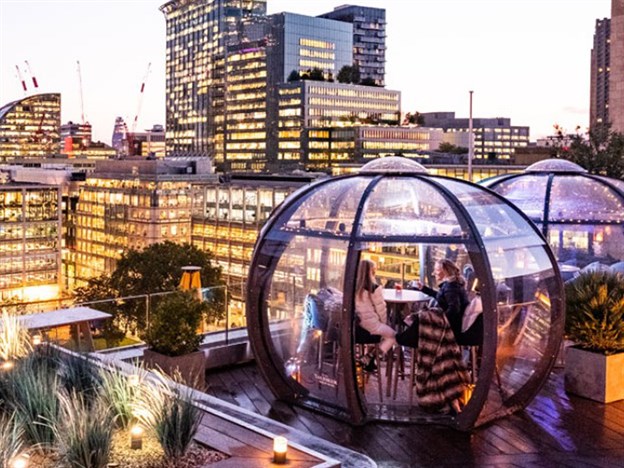 View Our Dining Pods Brochure
We are delighted to have installed 3 more of our Pods on the 10th Floor of the Aviary Restaurant in Finsbury Square, London.
The domes feature a shallow depth deck, opening roof light and integrated sliding door.
We will be adding a range of seating options to the pods to allow them to seat up to 10 persons. Currently the pods seat about 6.
They are proving to be a hit, being booked up for most of the winter season.
Why not make the most of your terrace with a premium dining experience?
"Since adding the pods to our outdoor terraces we have seen a significant increase in our turnover as a result of the pods being in high demand and clearly driving a lot of interest. Our customers love the cosy feel of them and the fact that they can experience private and exclusive dining and cocktails, whilst staying warm and dry and taking in our spectacular London skyline view. It gives them a real feeling of something special.
"We have been very impressed with the high quality of the pods (we have eight in total) and they have lasted well – there are lots of cheaper versions on the market but you can really see and feel the difference with the Allpod."
Nick Kerle, The Aviary London
Need a permanent indoor fabric screen or ceiling? See our bespoke interior portfolio…
See example uses of tensioned fabric for improved acoustics in our portfolio of bespoke acoustic structures…
Subscribe to our newsletter today for product and project updates…