Outdoor Dining Dome and Pod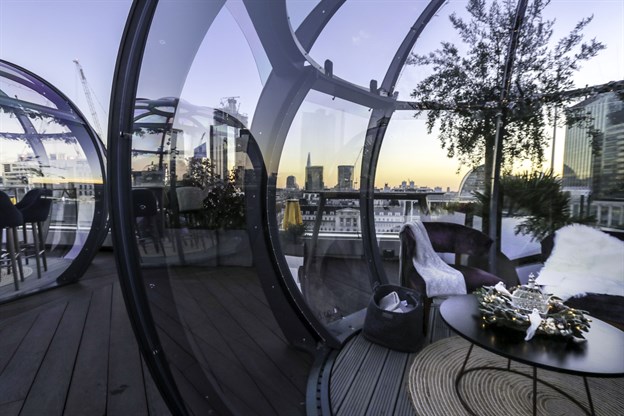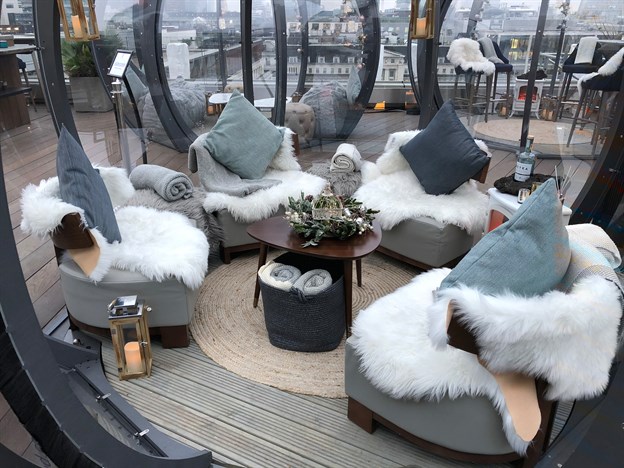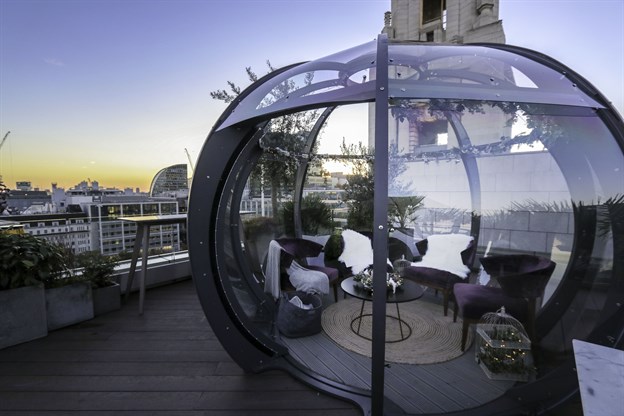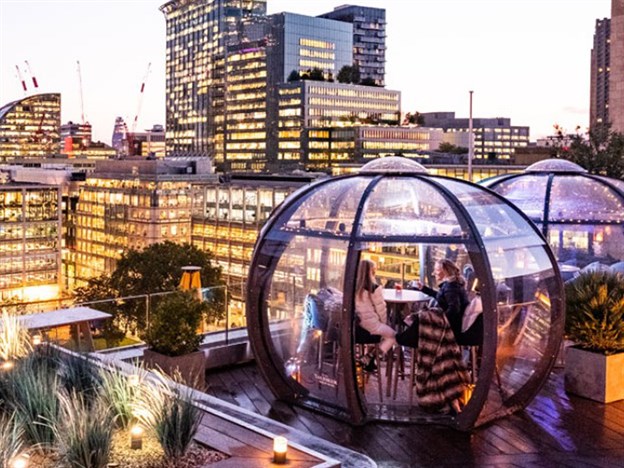 View Our Dining Pods Brochure
Project:

Dining Pods, The Aviary, London

Description:

Outdoor Dining Dome and Pod

Location:

London

Applications:

Dining

Fabric:

Polycabonate

Frame:

Wood

Fixings:

Stainless Steel

Ref:

2273
We are delighted to have installed 3 more of our Pods or Igloos on the 10th Floor of the Aviary Restaurant in Finsbury Square for winter 18-19
The igloos or pods feature a shallow depth deck, opening roof light and integrated sliding door.
We will be adding a range of seating options to the pods to allow them to seat up to 10 person. Currently the pods, with small footprint chairs, seat around 8 persons.
They are proving to be a hit, being booked up for most of the winter season.
Why not make the most of your terrace with a premium dining experience?
Need a permanent indoor fabric screen or ceiling? See our bespoke interior portfolio…
Looking for unique event signage structures? See our bespoke exhibition portfolio…
Seen our NEW range of exhibition products? Easy to specify, use and reuse…