Igloo Dining at Tower Bridge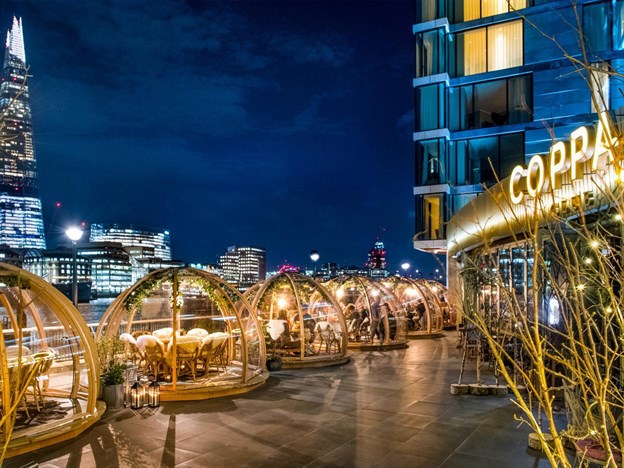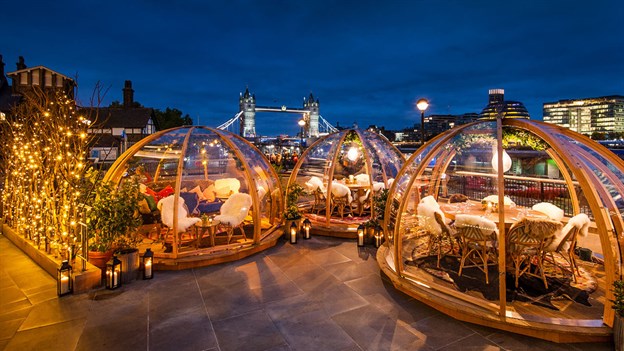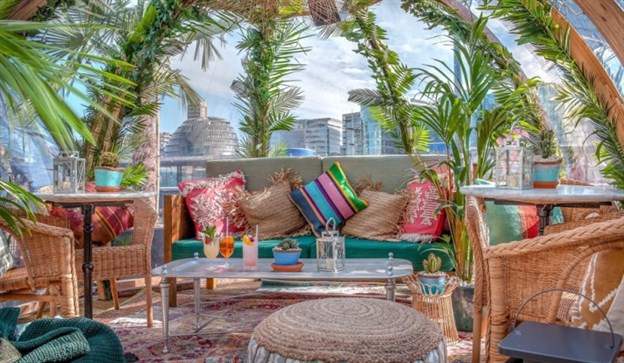 View Our Dining Pods Brochure
Project:

Coppa Club Domes, Tower Bridge

Description:

Igloo Dining at Tower Bridge

Client:

Coppa Club

Location:

Tower Bridge, London

Applications:

Dining Feature Enclosed Centrepiece

Fabric:

Polycarbonate

Frame:

Laminated Larch

Fixings:

Silicone

Ref:

2204
We were delighted to design and manufacture these high quality dining domes for the restaurant chain, Coppa Club, at their stunning location on the Thames in London.
The location overlooks Tower Bridge, The Shard and is next to the Tower of London and Tower Bridge, so it's a great view to take in from the inside of the domes or on the terrace.
The restaurant wanted a flexible solution for their customers to enjoy outdoor dining all year round - these domes are cosy 'igloos' in the winter.
We have since designed a completely new structure using updated materials (www.tensilefabric.co.uk/allpod/ ), a better frame giving better flexibiitly for installaiont locations. The new design comes completly away from the old design (where it had to be secured to an integrated base in order to work).
Looking for unique event signage structures? See our bespoke exhibition portfolio…
Need permanent interior fabric sails or sunshades? See our bespoke interior portfolio…
Looking for a stylish garden shade? View our custom-made canopies…