Outdoor Learning and Play Canopy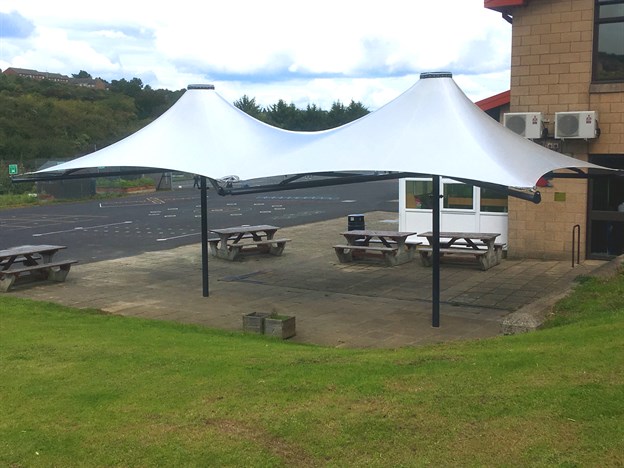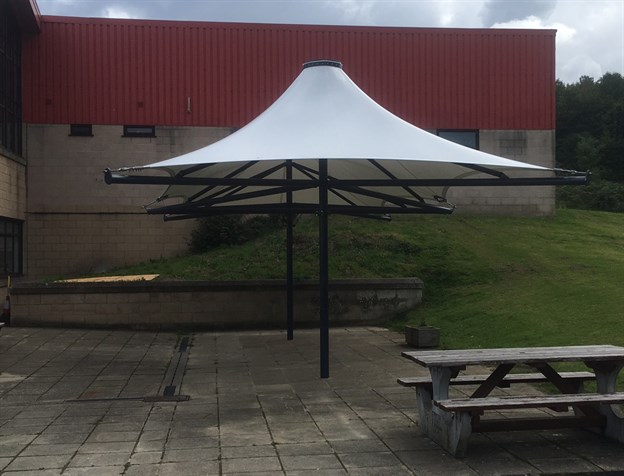 Project:

Playground Canopy, Kingfisher Primary School

Description:

Outdoor Learning and Play Canopy

Location:

Kent

Applications:

Playground Sunshade Canopy Freestanding

Fabric:

PVC Coated Polyester

Frame:

Steel

Ref:

2199
It was great to work with Kingfisher Primary School on this recent installation.
The school required additional shading in their playground and wanted to be able to cover a whole class of pupils at any one time, as their intention is to use the space for outdoor learning as well as at play time.
Our 5m x 10m Twin Corona canopy offers fantastic coverage to protect the pupils from harmful UV rays, as well as sheltering them in the rain.
The school intends to further landscape and improve the area by adding in fencing incorporating greenery, to act as a bit of a windbreak to stop the prevailing wind.
Matt Holland from the school said: "The pupils absolutely love their new shelter! The canopy looks wonderful and the installation team ensured a safe and clean workplace at all times. A brilliant job by TensileFabric."
The Corona (single and twin) is a popular choice for schools as it is a freestanding canopy and only requires a single upright, meaning fewer foundations are needed.
Need permanent interior fabric sails or sunshades? See our bespoke interior portfolio…
Does your space need acoustic dampening? Acoustically absorbent fabric structures can help…
Looking for unique event signage structures? See our bespoke exhibition portfolio…