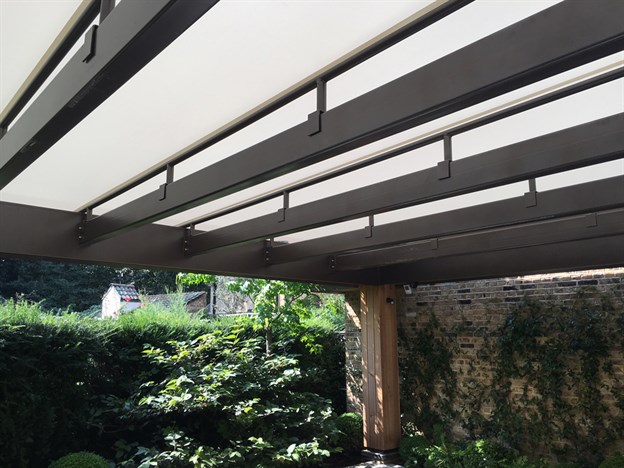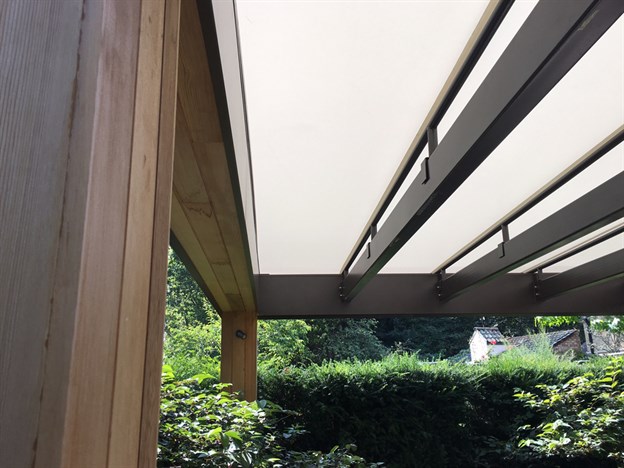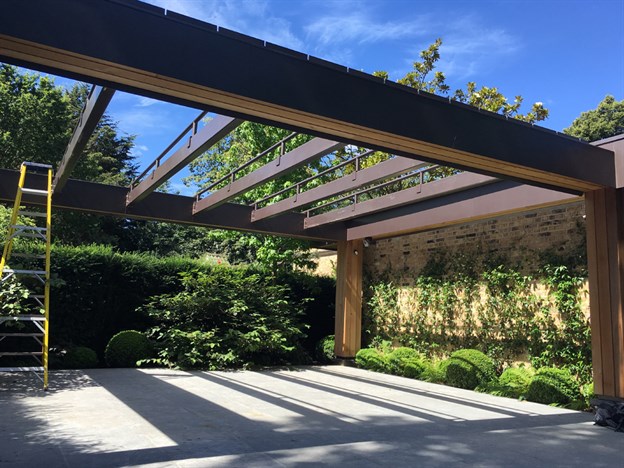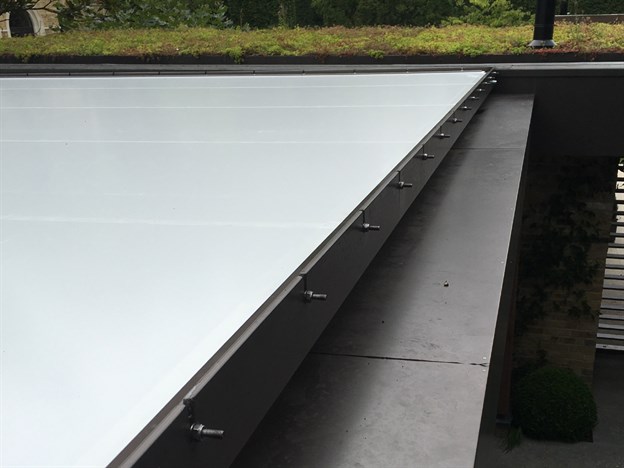 Project:

Car Port Canopy, Holland Park

Description:

Fabric Canopy Protection

Client:

Private

Location:

London

Applications:

Car Park

Fabric:

PVC Coated Polyester

Frame:

Aluminium

Fixings:

Aluminium Extrusion

Ref:

2133
This simple fabric skin, like all 'simple' installations had to be designed to a very detailed level by the architects to ensure their new frame would perform as they hoped - supporting the very flat fabric under heavy rain and snow loading.
A perimeter frame supports an aluminium extrusion that holds the fabric in place. Tensioned on each edge, the fabric is drum tight to ensure there is no dip in the fabric.
Cleaning will be required to the top face, the regularity of which depends on the amount of airborne dirt in the area. This is done with soft brushes and plenty of water.
Need something a bit out of the ordinary? Interior, exterior and exhibition projects that go beyond the norm…
Looking for a stylish garden shade? View our custom-made canopies…
See example uses of tensioned fabric for improved acoustics in our portfolio of bespoke acoustic structures…