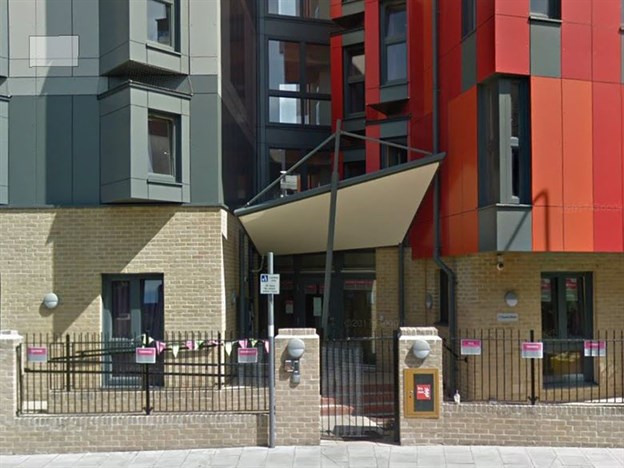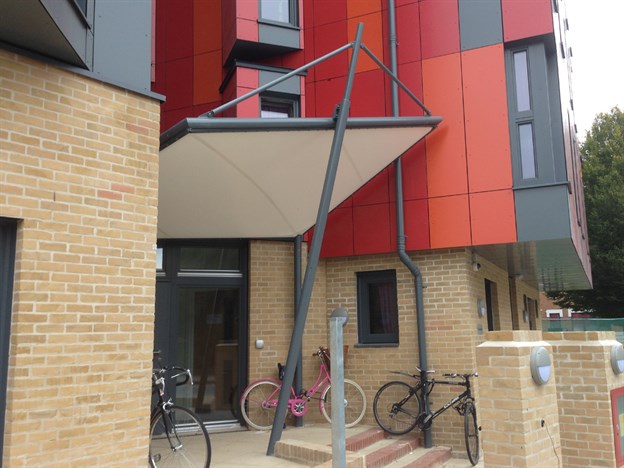 Project:

Entrance Canopy, Thames Street

Description:

Connecting Canopy

Client:

Student Accommodation

Location:

Oxford

Applications:

Walkway Entrance Meeting Point

Fabric:

PVC Coated Polyester

Frame:

Mild Steel

Fixings:

Stainless Steel

Ref:

2083
We received an initial concept from the architects on this scheme in Oxford for a contemporary new complex to replace an old block. They required a canopy to highlight the entrance of the student accommodation and affordable homes and link the two buildings.
We adjusted the concept during the design phase with a couple of extra struts for support and to enhance the shape of the canopy.
The canopy, at 4.8m x 3.8m, perfectly complements the new more urban aesthetic of the buildings, and of course offers all weather protection for people entering and leaving the building.
View our range of product entrance canopies.
Need something a bit out of the ordinary? Interior, exterior and exhibition projects that go beyond the norm…
Read about our acoustic products for great solutions to poor interior acoustics…
Looking for a stylish garden shade? View our custom-made canopies…