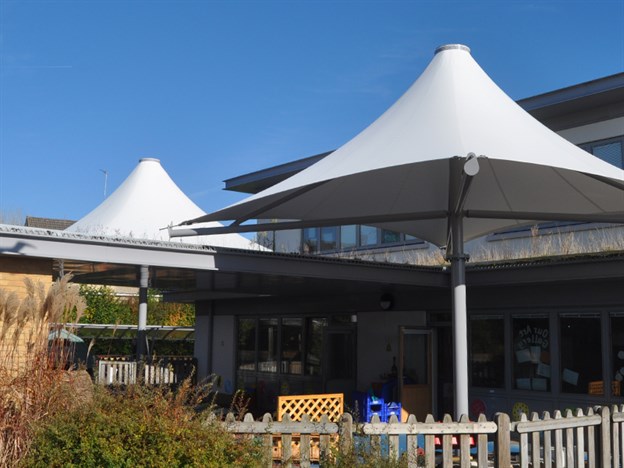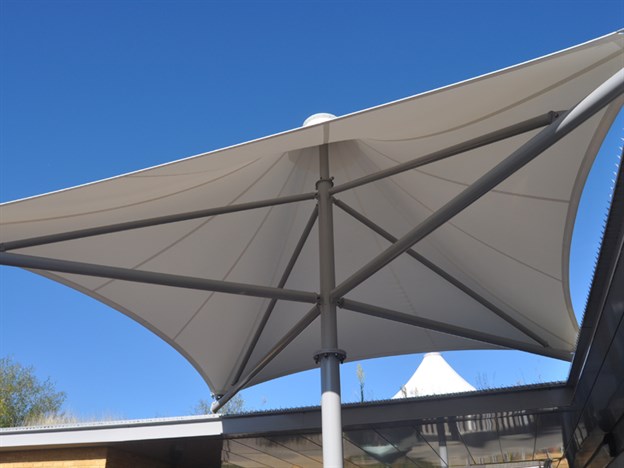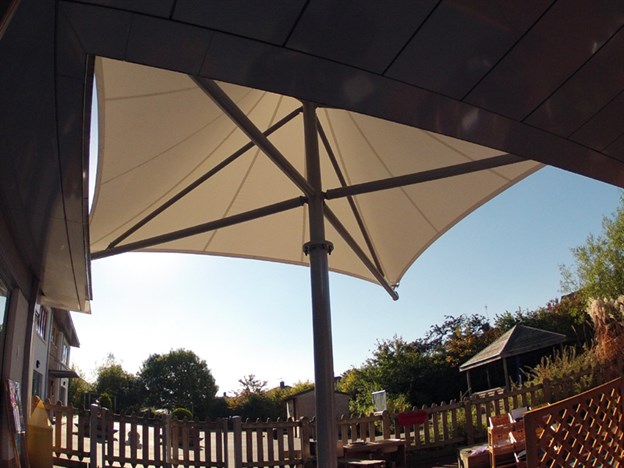 Project:

Playground Canopy, Kingsforest School

Description:

School Sun Shading

Location:

South Gloucestershire

Applications:

Playground Sunshade Canopy

Ref:

2075
This recently built modern school in Bristol embraces many new features including rain harvesting, a sedum roof, Astroturf pitches and great sports facilities.
For the reception classes, where lots of emphasis is placed on outdoor teaching and play, there was a requirement for more shading in their playground area. There was a strip of coverage already in place but it simply wasn't large enough. The umbrella design of canopy was chosen due to only two foundations being required and therefore minor disruption to the rubberised flooring already in place.
The two 6m x 6m umbrella canopies over-sail the existing sedum roof to offer protection for both of the reception classes, and were installed over three days during the school summer holidays.
We offer a fantastic range of products specifically to meet the needs of the school market: www.tensilefabric.co.uk/fabric-structures/tensile-fabric-products/exterior.aspx
Seen our NEW range of exhibition products? Easy to specify, use and reuse…
Subscribe to our newsletter today for product and project updates…
Looking for a stylish garden shade? View our custom-made canopies…