Outdoor Weather Protection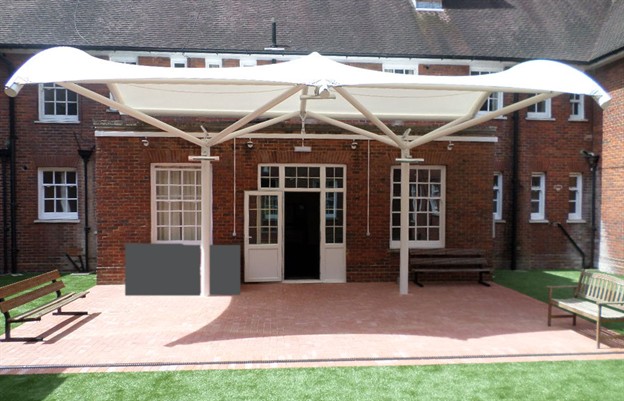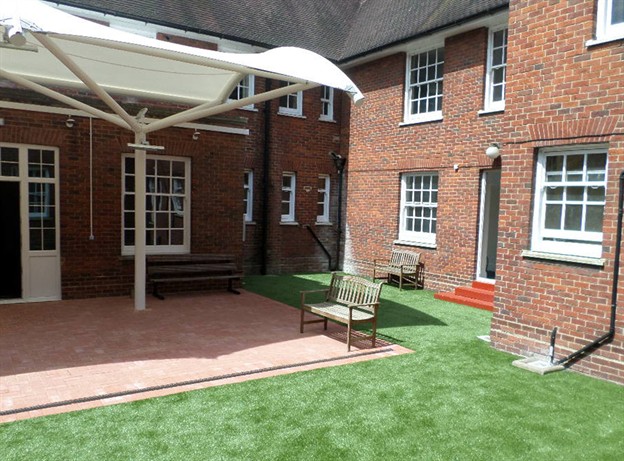 Project:

Courtyard Canopy, Keogh Barracks

Description:

Outdoor Weather Protection

Fabric:

White PVC

Frame:

Coated Mild Steel

Ref:

2062
We were approached by this client with a design they had created for an exterior canopy at Keogh army barracks. We rationalised the design for them and cleaned up a few of the lines, enabling the removal of two of the originally suggested four foundations - thus saving money for the client.
The canopy is a striking 8m x 5m branch frame barrel vault structure made using a white PVC fabric and coated steel frame.
The exterior canopy offers all weather protection for the outdoor seating and dining area, as well as providing an entrance canopy over the doorway. This canopy could also be combined with others to make a walkway structure around the building. The structure is a straight version of our curved Polaris product shape (see exterior shapes).
Need something a bit out of the ordinary? Interior, exterior and exhibition projects that go beyond the norm…
Looking for unique event signage structures? See our bespoke exhibition portfolio…
Subscribe to our newsletter today for product and project updates…