Dining and Entertaining Canopy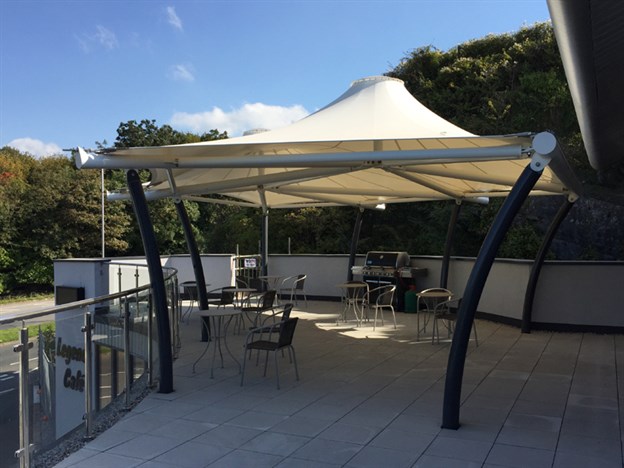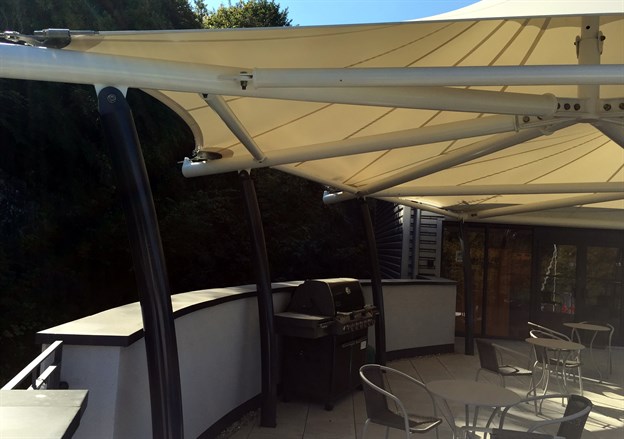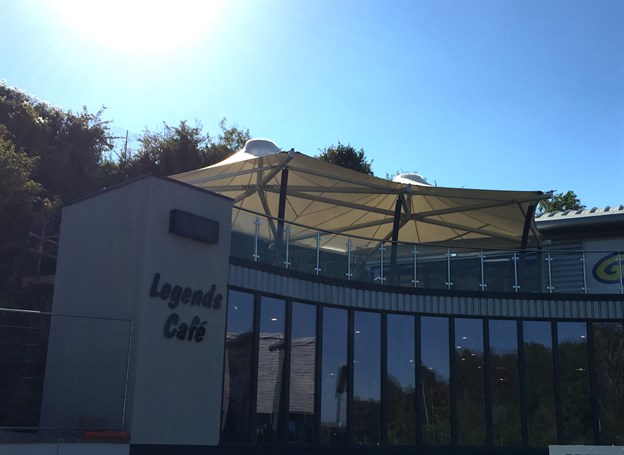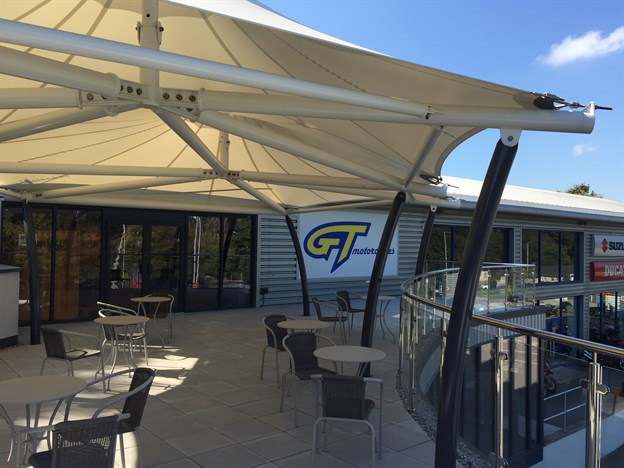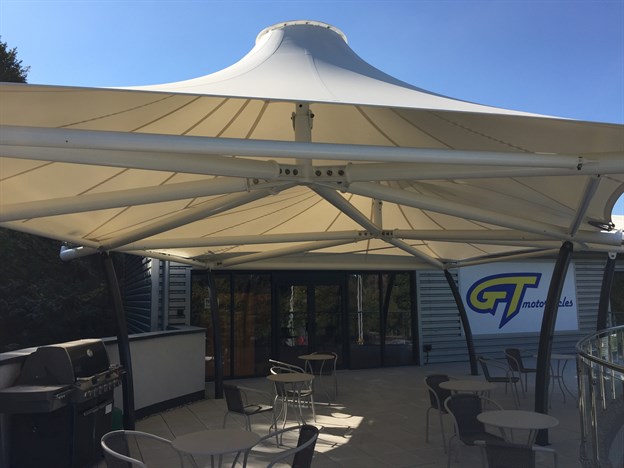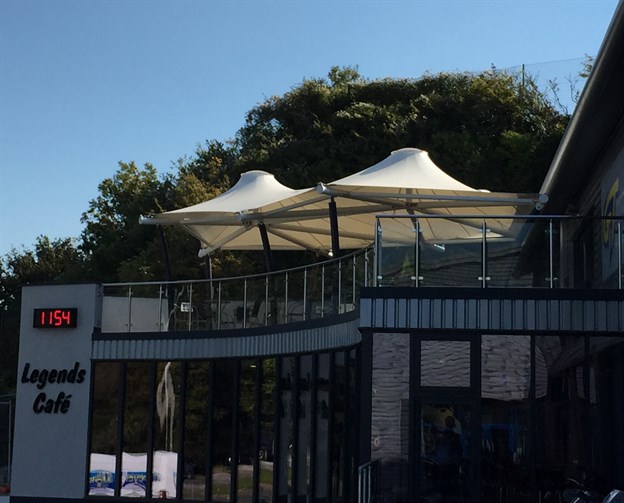 Project:

Outdoor Covered Dining, GT Motorcyles

Description:

Dining and Entertaining Canopy

Client:

GT Motorcycles 2012 Ltd

Location:

Plymouth

Applications:

Dining Feature Entertainment Sunshade Canopy

Fabric:

PVC Coated Polyester

Frame:

2 Pack Mild Steel

Fixings:

Stainless Steel

Ref:

2037
We created this fabulous bespoke double conic canopy for GT Motorcycles 2012 Ltd in Plymouth. The motorcycle showroom has a popular café and needed to provide a covered outdoor seating area for its customers as well as further space for events and social gatherings.
We designed the structure to suit the already planned deck area, detailing a support frame that takes most of the tensile loads out, leaving only uplift for the building frame below to deal with.
The frame is a 2 pack coated mild steel – in contrasting colours to highlight the uprights, and lose the upper frame. The PVC coated white polyester fabric has a design life of around 20 years with annual cleaning, while the stainless steel fixings will only need a buff up!
Bespoke canopies of this type do require complex design detailing and engineering analysis – all completely within our capacity. Should your scheme be of this type, you should consider a design period of 3 weeks, manufacture of around 5 weeks and a 4 day install.
Join our mailing list for news and updates on projects and products…
Need something a bit out of the ordinary? Interior, exterior and exhibition projects that go beyond the norm…
Having problems with bad interior acoustics? Solve this with custom made fabric screens and ceilings…