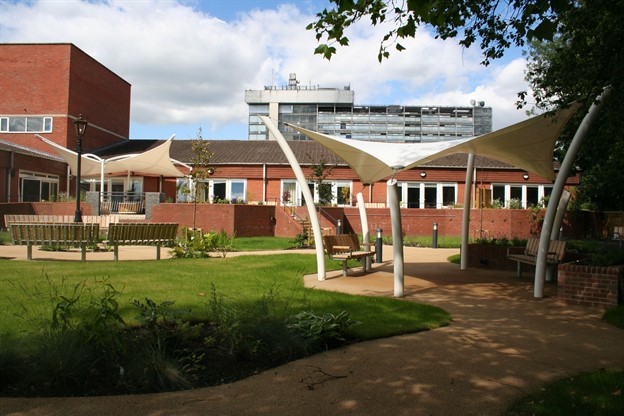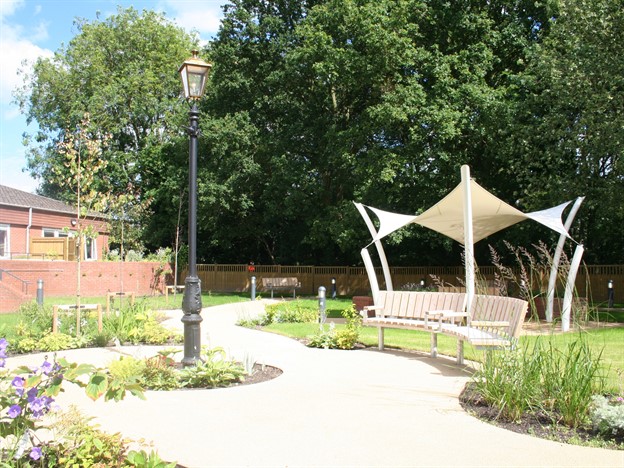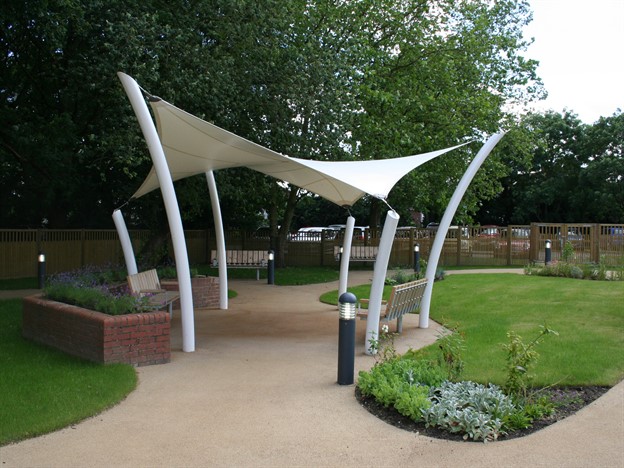 Project:

Sun Shade Canopies, Hillingdon Hospital

Description:

Entrance and Sun Shading

Location:

Hillingdon, London

Applications:

Entrance Sunshade Garden Centrepiece

Fabric:

PVC Coated Polyester

Frame:

Coated Mild Steel

Fixings:

Staineless Steel

Ref:

1970
As part of a new sensory garden for the dementia patients at Hillingdon Hospital, we installed two canopies - one to form an entrance structure and the second to give sun and rain protection to the garden.
The entrance canopy is our eye-catching Draco structure. It has a built-in gutter system where all the drainage goes down the inside of the three uprights. It is a low maintenance structure, although we do suggest an annual clean and inspection to keep in best condition.
The second canopy is based around our Hydra Curve structure. It is a gentle fabric form which offers both sun shade and protection from the rain and is vitally important for the health of the patients and visitors here, enabling them to spend time and recuperate outdoors in all weathers.
Both canopies are part of our standard range of structures.
Photo credit: GBS Health+
Having problems with bad interior acoustics? Solve this with custom made fabric screens and ceilings…
Looking for unique event signage structures? See our bespoke exhibition portfolio…
Need permanent interior fabric sails or sunshades? See our bespoke interior portfolio…