Walkway Connecting School Building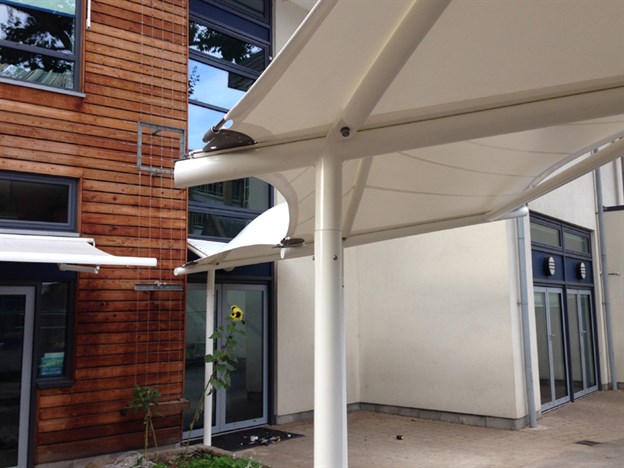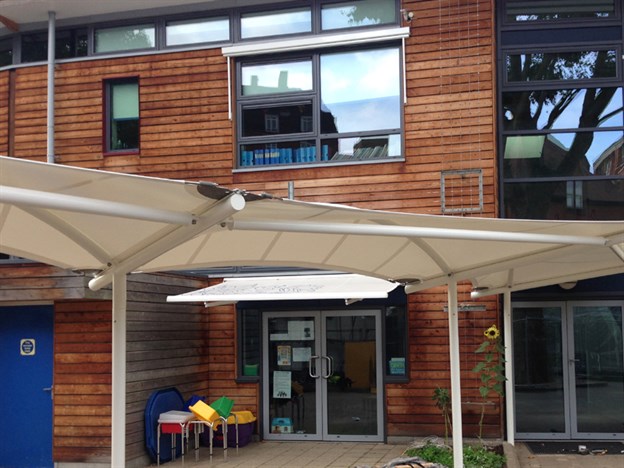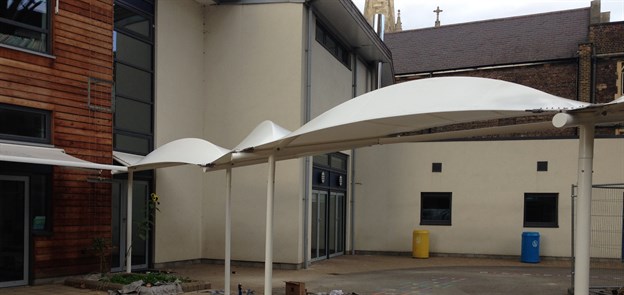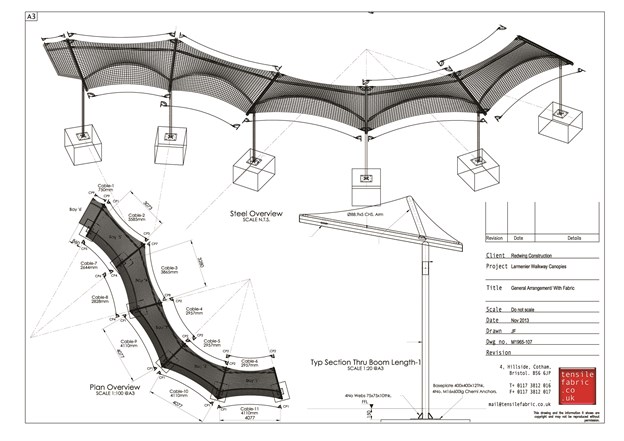 Project:

Walkway Canopy, Larmenier and Sacred Heart School

Description:

Walkway Connecting School Building

Client:

Larmenier School

Location:

London

Applications:

Playground Walkway

Fabric:

PVC Coated Polyester

Frame:

Coated Mild Steel

Fixings:

Aluminium Extrusion

Ref:

1965
As part of the expansion of Larmenier and Sacred Heart School, we were asked to design and install this walkway to lead from the main building, snaking around an existing tree, to the entrance of a new block.
The canopy uses the single post design and needed to be strategically shaped at the ends to tie back into the building. Using a single post allows for a maximum span walkway.
This is the second canopy we have installed at this London school.
Other walkway structures within our product range include the Polaris, the Aquila, the Kraz and the Tacana.
Need something a bit out of the ordinary? Interior, exterior and exhibition projects that go beyond the norm…
Subscribe to our newsletter today for product and project updates…
Need a permanent indoor fabric screen or ceiling? See our bespoke interior portfolio…