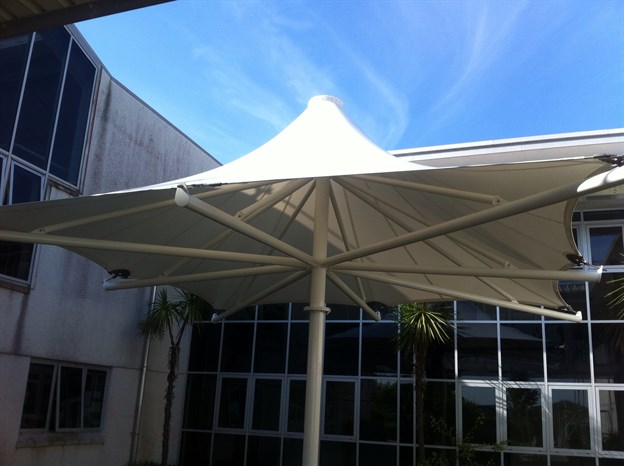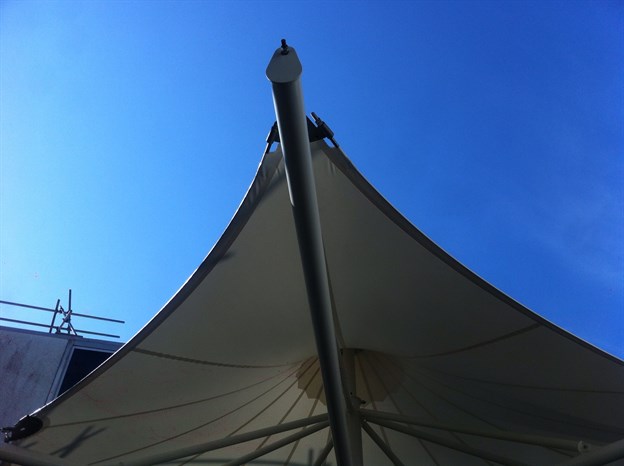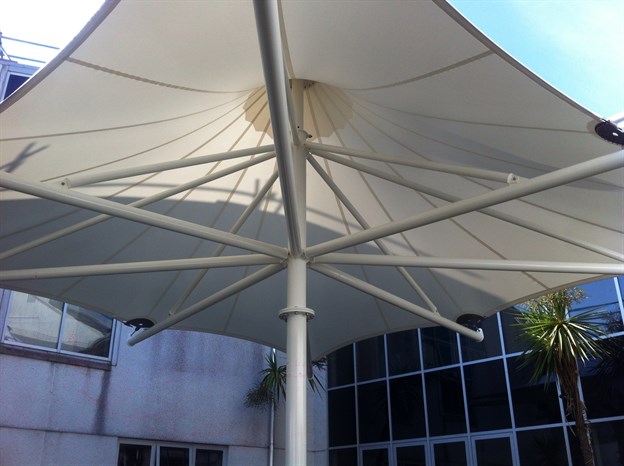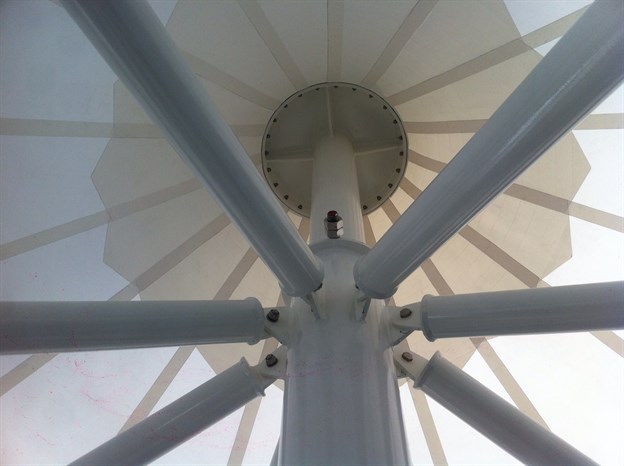 Project:

School Courtyard Canopy, Truro College

Description:

Umbrella Canopy

Location:

Cornwall

Applications:

Playground Dining Meeting Point Canopy

Fabric:

PVC Coated Polyester

Frame:

Mild Steel

Fixings:

Stainless Steel

Ref:

1946
We installed a 7m by 7m corona canopy for the Kenwyn Courtyard at Truro and Penwith College, Cornwall.
This classic umbrella canopy offers both waterproof and UV protection for the students and enables the courtyard to be used in all weathers. As only one single upright is required it is perfect for small spaces where a minimum of foundations is preferential.
Manufacture of this product canopy takes 5 weeks from order and is installed in a 2 day period.
The corona forms part of our popular exterior product range.
See example uses of tensioned fabric for improved acoustics in our portfolio of bespoke acoustic structures…
Seen our NEW range of exhibition products? Easy to specify, use and reuse…
Reduce interior sound reverberation with our tensile fabric acoustic products…