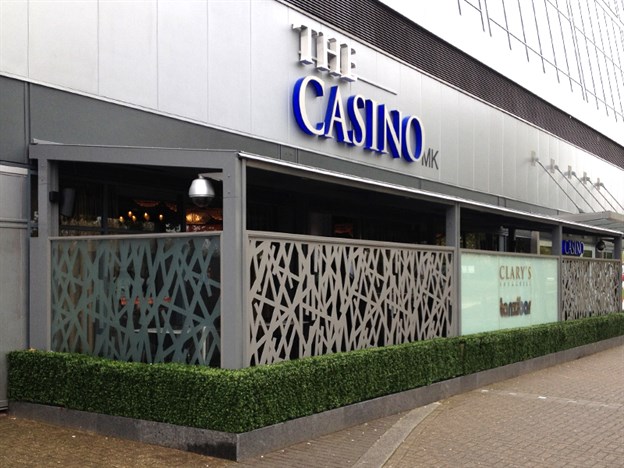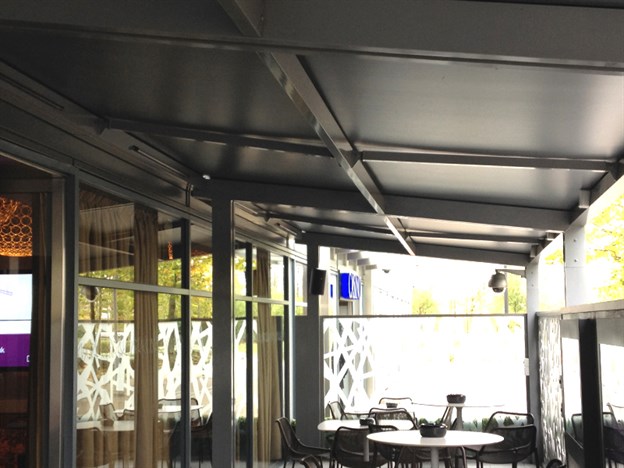 Project:

Terrace Canopy, Aspers, Milton Keynes

Description:

Outdoor Covered Dining

Client:

Aspers

Location:

Milton Keynes

Fabric:

PVC Coated Polyester

Frame:

Aluminium

Fixings:

Aluminium Extrusion

Ref:

1931
Following the success of our works for Aspers Casino in Stratford, we were asked to produce an exterior canopy for an outside area at Aspers Milton Keynes (located at the Xscape Centre) to tie in with the existing building.
We installed a 15m x 3m canopy in grey PVC fabric. The installation utilises an aluminium frame as the architect wished to include a particular detail for the uprights, and the aluminium was used to accommodate this. It also meant that electric cables could run behind a cover-strip detail.
When working on schemes of this type particular attention needs to be paid to the fall angle of the fabric, as unlike a solid sheet material, there is always flex within fabric. This means that deluges of rain can pond if these too shallow an angle is used.
As a guide 10 degrees is about as shallow as one should go with fabric. Of course if you have a scheme you'd like us to look at like this - contact us and we'd love to help!
Seen our range of pre-designed exhibition products? Easy to specify, use and reuse…
Need permanent interior fabric sails or sunshades? See our bespoke interior portfolio…
Looking for a stylish garden shade? View our custom-made canopies…