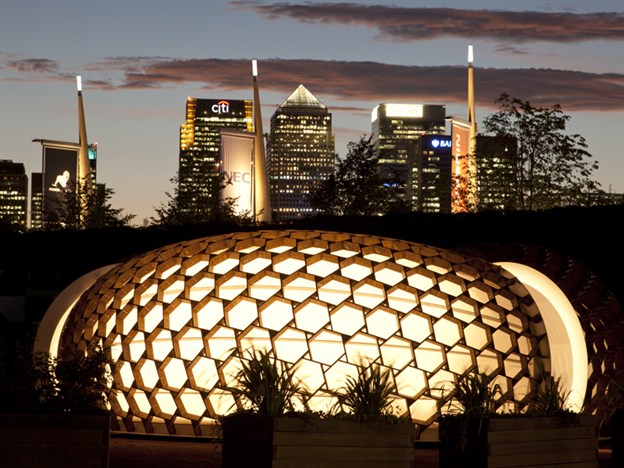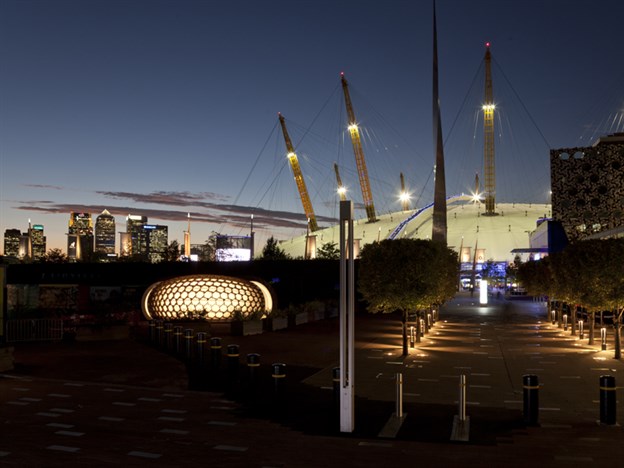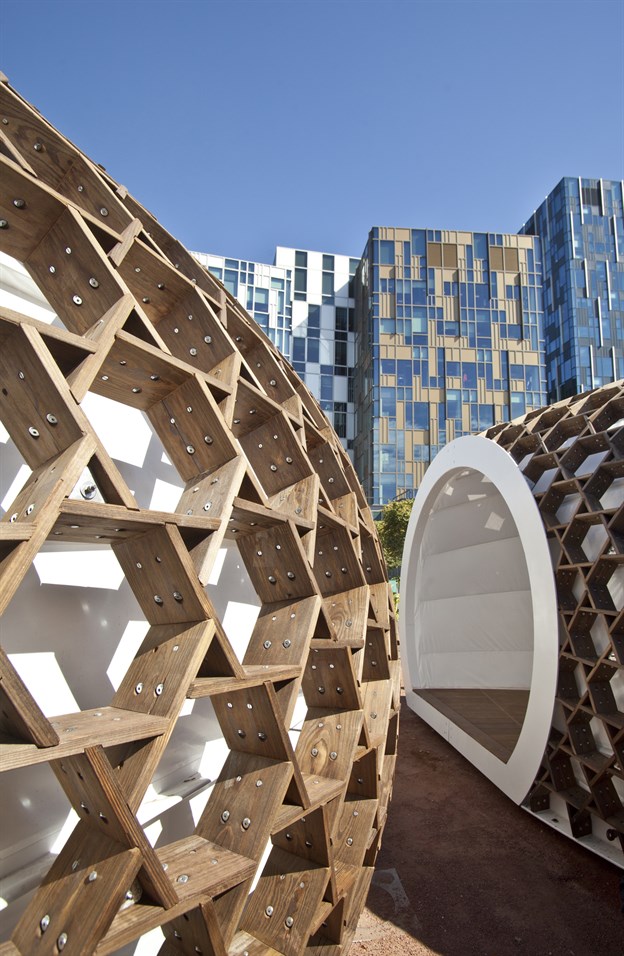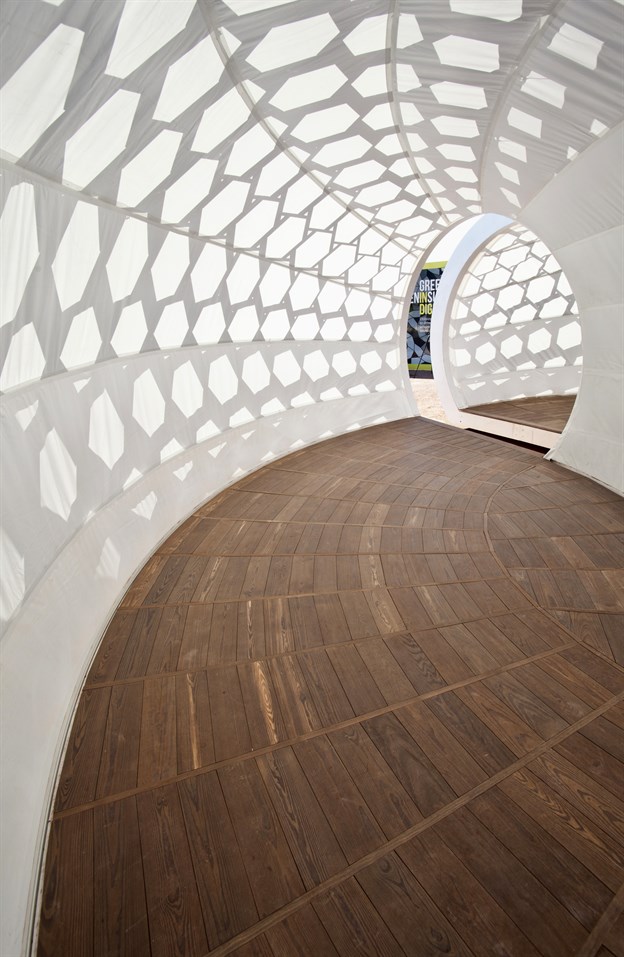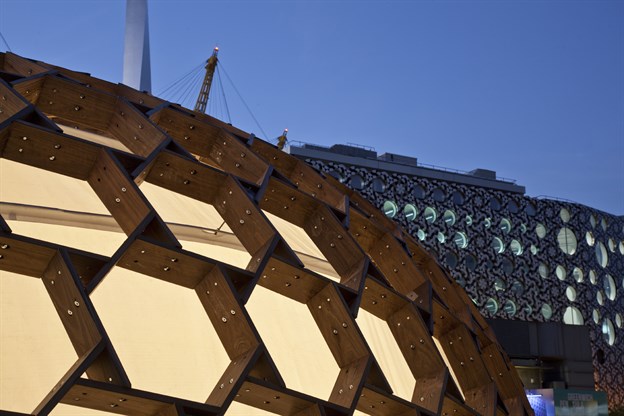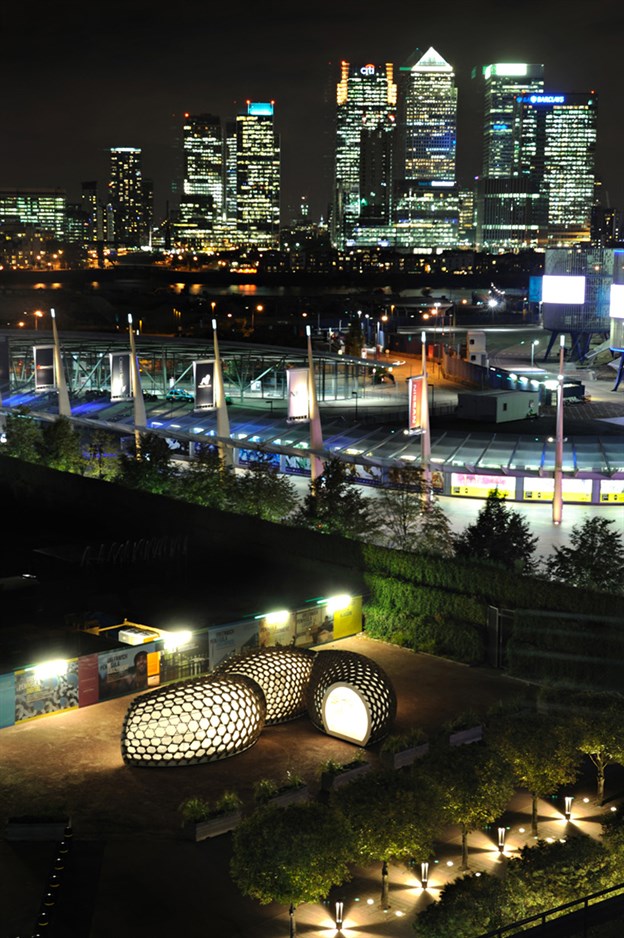 Project:

Pod Feature, The Pavilion Pod

Description:

Outdoor Space

Client:

Pavilion

Location:

London

Applications:

Feature Enclosed Touring Centrepiece

Fabric:

PVC Coated Polyester

Frame:

Timber

Fixings:

S/S Fork Tensioners

Ref:

1845
Completed late in the summer of 2012, Tensilefabric and Fabricworks assisted Pavilion Architecture with the creation of this rather unique structure.
The form itself is a geodesic structure, created from pieces of wood, individually CNC machined to follow the correct form. Each piece is then pinned to the next to create the inherently very strong shape that appears to curve smoothly in both directions.
The fabric is fixed in place via a simple pocket detail on the outside of the fabric, tensioned back to the frame on each seam line, and trapped at each end.
The structure was located at the 02, but watch out for it as it travels around London, raising the profile of the new company Pavilion Architecture, and providing exhibiting space for those who want to hire it!
See example uses of tensioned fabric for improved acoustics in our portfolio of bespoke acoustic structures…
Seen our NEW range of exhibition products? Easy to specify, use and reuse…
Looking for a stylish garden shade? View our custom-made canopies…