Covered Walkway for Residents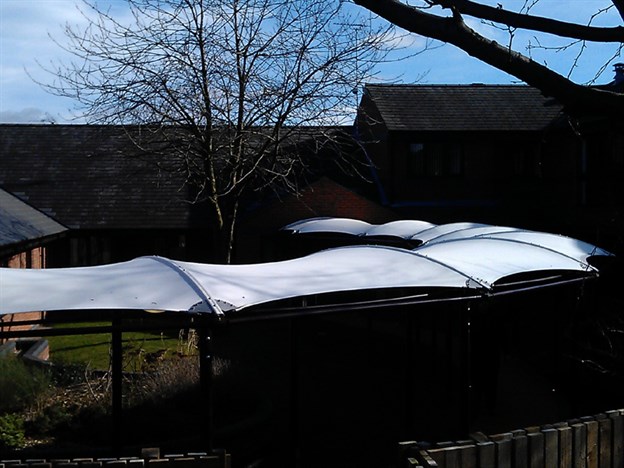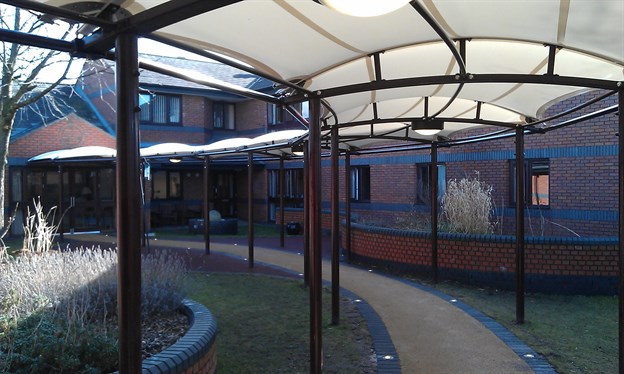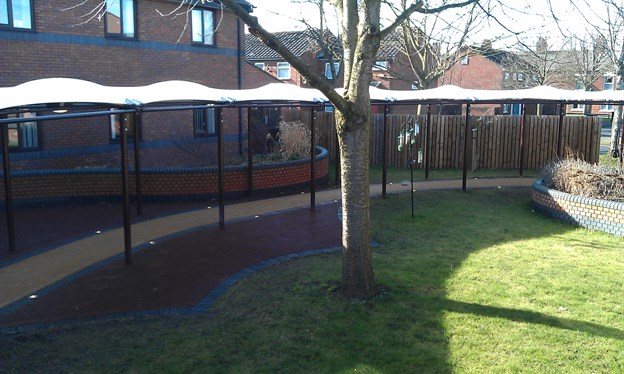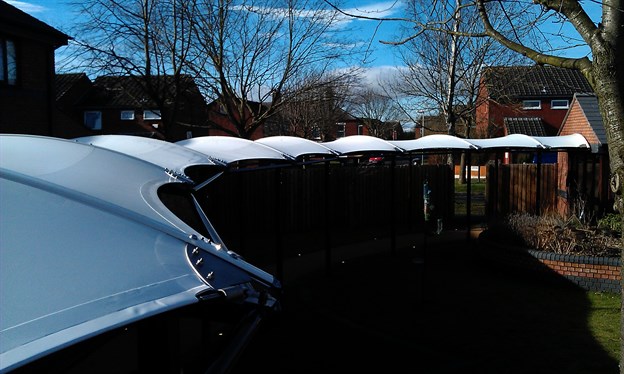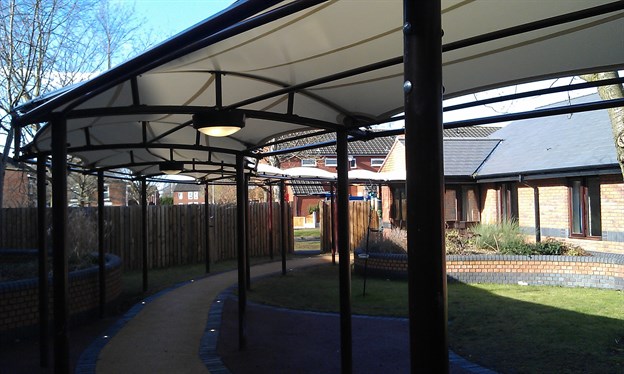 Project:

Walkway Canopy, Lincoln House Care Home

Description:

Covered Walkway for Residents

Client:

Lincoln House

Location:

Crewe

Fabric:

Tough Ferrari PVC coated polyester

Frame:

Aluminium lufftrack arches retro-fitted to existing RHS steel

Fixings:

Stainless steel clamp plates and edge cables

Ref:

1836
Tensilefabric detailed, manufactured and installed the replacement canopies at Lincoln House Care Home in Crewe.
The classic walkway structure follows the curvature of the walkway and was originally installed a number of years ago by someone else. We were asked to update the detailing, improving the water and snow run off, as well as increasing the canopy's life expectancy.
The replacement fabric skin is a tough waterproof membrane and uses stainless steel parts for a high quality appearance and a long life span.
"A debt of thanks is owed to Tensilefabric for the enthusiasm and professionalism that was brought to a difficult situation at our contract at Lincoln House in Crewe. We had an unhappy client because of an existing defective canopy installed by others. Tensilefabric provided the most competitive quote...and the quality of the products offered was clear to see from the samples brought to site and the comprehensive brochure of previous schemes completed.
It is fair to say that after the experience the client had previously had, Tensilefabric provided the enthusiastic 'wow' factor that sold the system both to the client, the architect and ourselves. Subsequent installation was carried out to the agreed programme and budget without any hitches. We now have a satisfied client. Interserve would have no hesitation in using Tensilefabric in the future. " - Brian Jones, Design Manager, Interserve Construction Limited
You can view walkway canopies in our star canopy product range.
Looking for unique event signage structures? See our bespoke exhibition portfolio…
Need permanent interior fabric sails or sunshades? See our bespoke interior portfolio…
Seen our range of pre-designed exhibition products? Easy to specify, use and reuse…