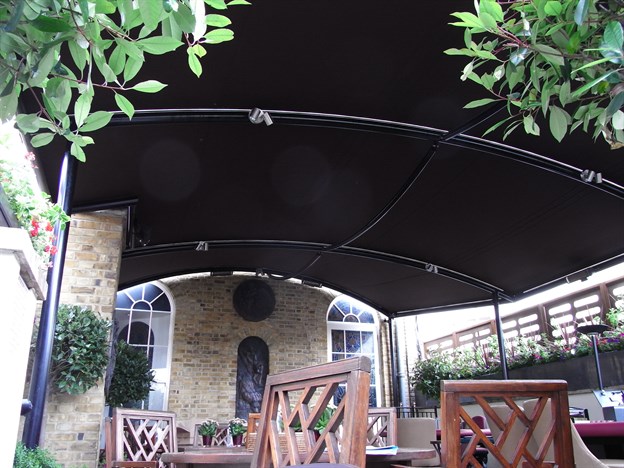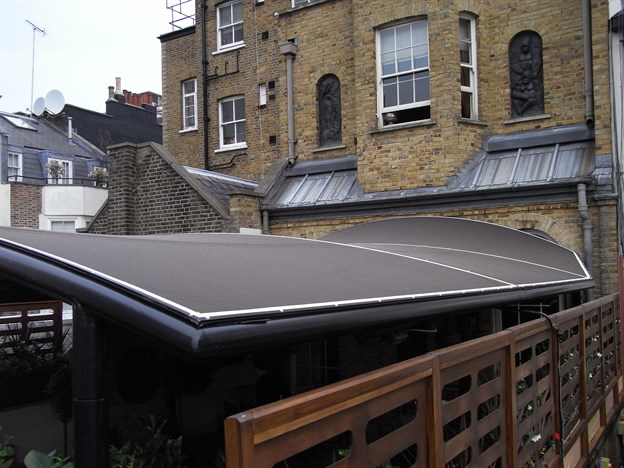 Project:

Terrace Canopy, Aspinalls Club, Mayfair

Description:

Garden Gaming Canopy

Client:

Aspinalls

Location:

London

Applications:

Dining Entertainment Sunshade Canopy

Fabric:

PU coated Acrylic Canvas

Frame:

Coated Mild Steel

Fixings:

Aluminium Extrusion

Ref:

1705
This barrel vaulted terrace canopy was installed for the prestigious West End London Casino, Aspinalls.
Designed and manufactured in a four week period, the structure provides sun shelter and rain protection for the clients when gaming or dining outside on the roof terrace. This means that the casino can increase their number of guests and thus increase their revenues - so the canopy offers a great return on investment.
The structure consists of rolled steel sections to form the roof area combined with vertical columns that are tied into parapet walls.
The tubular frame allows all electrical cables to be hidden for the lighting and outdoor IR Heaters. The fabric used was selected due to its colour and surface finish. The structure was installed in three days.
See example uses of tensioned fabric for improved acoustics in our portfolio of bespoke acoustic structures…
Seen our NEW range of exhibition products? Easy to specify, use and reuse…
Subscribe to our newsletter today for product and project updates…