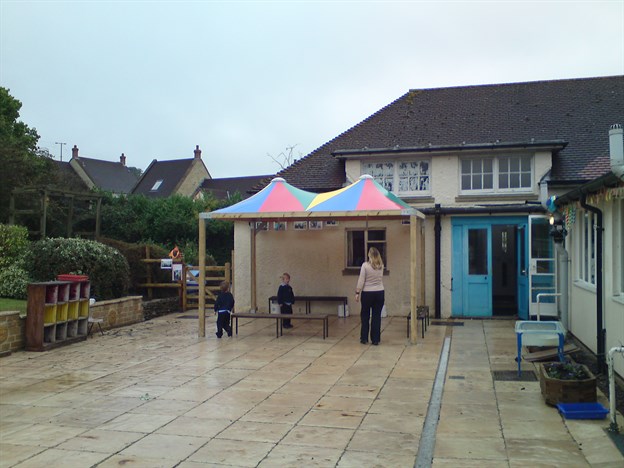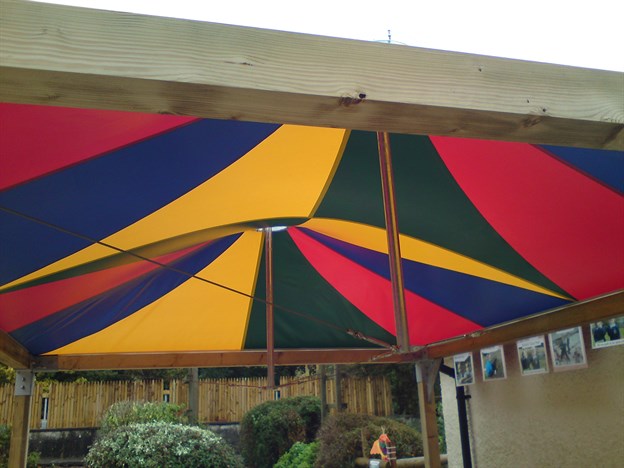 Project:

Play Canopy, Bruton Pre-school

Description:

Playground Shade

Location:

Bruton

Applications:

Playground Sunshade Canopy

Fabric:

PVC coated polyester

Frame:

Pressure Treated Softwood

Fixings:

Aluminium Extrusion

Ref:

1666
We installed this canopy for Bruton pre-school.
The timber frame provides an alternative to the standard aluminium, saving money and perhaps blending better.
The simple double conical shape used two flying masts to push the fabric up into shape, while the multicolour fabric extentuates the shape.
This canopy takes a single day to install.
See example uses of tensioned fabric for improved acoustics in our portfolio of bespoke acoustic structures…
Looking for a stylish garden shade? View our custom-made canopies…
Subscribe to our newsletter today for product and project updates…